Seven-Year-Old Bana Alabed, A Syrian Twitter Star, Leaves Besieged Aleppo Safely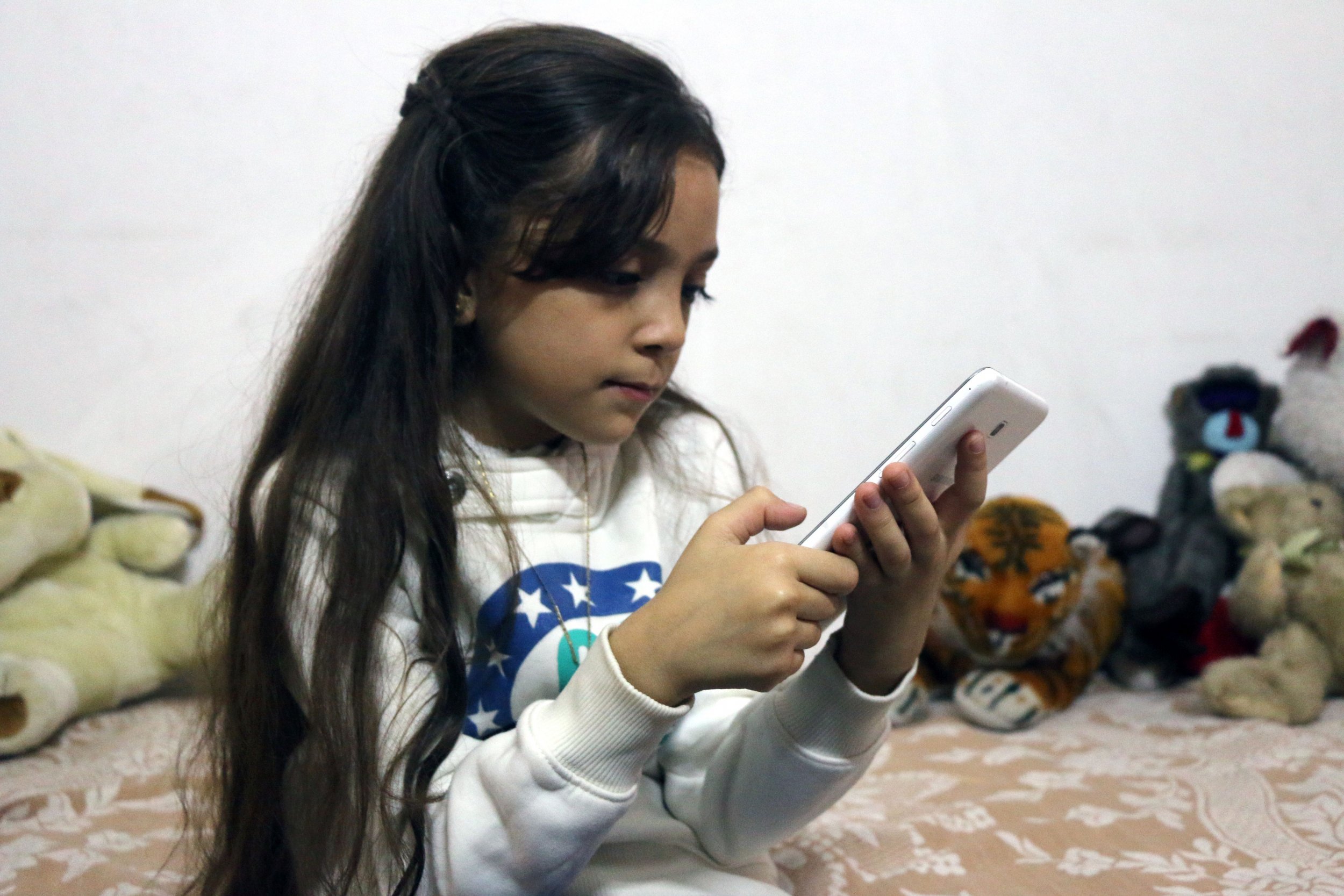 A seven-year-old girl who captured the world's attention with her tweets and dispatches from the siege of eastern Aleppo is one of those to be released under an evacuation deal between the Syrian regime and opposition, a Turkish humanitarian group said Monday.
Bana Alabed's pleas to the world to end President Bashar al-Assad's siege of the city, aided by her mother Fatemah, amassed hundreds of thousands of social media followers. She had called on world figures, from Turkish President Recep Tayyip Erdogan to Michelle Obama, to help her and other Syrian civilians leave the city safely after more than five years of conflict.
The Foundation for Human Rights and Freedoms and Humanitarian Relief (IHH) tweeted a picture of Bana Monday with one of its workers, writing that she was "rescued from Aleppo with her family." The organization was helping those who had been evacuated to al Rashideen, a rebel-held town in northern Syria.
Ahmad Tarakji, the president of the Syrian American Medical Society, also tweeted a picture of Alabed with her father after leaving eastern Aleppo.
Her most popular tweet in the recent evacuation drama, which has seen a number of proposed releases of civilians and fighters from eastern Aleppo collapse because of what the Syrian regime said were rebel violations, read: "My name is Bana, I'm 7 years old. I am talking to the world now live from East #Aleppo. This is my last moment to either live or die. - Bana."
The tone of her Twitter account, with what appeared to be rehearsed statements on camera, and her accessibility to the internet in a besieged area, had raised questions among spectators, but journalists have confirmed the veracity of Alabed's identity, location and plight.
She rose to such fame that Harry Potter creator J.K. Rowling sent Alabed her books about the wizard and shared video messages from the trapped girl.
Her evacuation came after an agreement, brokered by Russia and Turkey, for thousands to leave the city was once again delayed over the weekend. Rebels burned buses earmarked to evacuate Shiite residents of two rebel-besieged villages in neighboring Idlib province. The evacuation of the two villages was a last-minute condition that Iran requested if eastern Aleppo residents were to be allowed to leave.
The evacuations of eastern Aleppo restarted late Sunday into Monday. The evacuations of the Shiite villages, Foua and Kefraya, also began Monday, with hundreds of sick and wounded expected to travel to government-held areas of Syria.
The United Nations Security Council is set to vote on a new resolution, amended to take into account Russian concerns, to allow U.N. personnel into eastern Aleppo to oversee the evacuations to ensure that they are conducted safely. France has warned that Syrian forces could perpetrate "mass atrocities" if monitoring is not implemented.