Seven Years After Flint Water Crisis, Another Michigan Community Faces Water Issues
Seven years after an aging water pipeline infrastructure issue and a switch in water source caused the Flint Water Crisis, another predominately Black Michigan city faces the same fate.
In September, an environmental agency group filed a petition to the Environmental Protection Agency to allow clean drinking water to be administered into Benton Harbor, Michigan after it was discovered that there have been high lead levels in the water supply since 2018.
According to the Environmental Defense Fund, drinking-water systems across 9 million homes in the U.S. contain lead pipes and Black, brown, and low-communities are disproportionately affected each time these systems fail.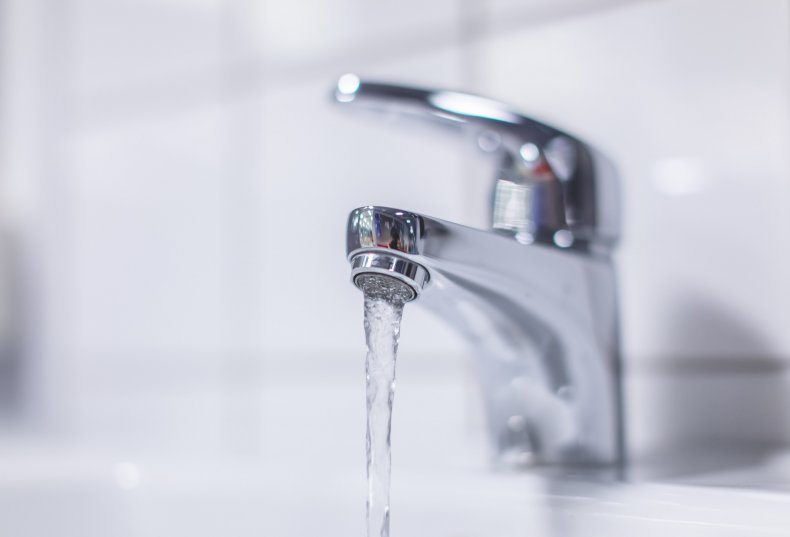 Mustafa Santiago Ali is the vice president of environmental justice, climate and community revitalization at the National Wildlife Federation. On October 8, Ali spoke to the Metro Times about how avoiding the usage of lead pipes will benefit children's health and educational retainment due to lead being linked to a host of difficulties within adolescents.
"It then also helps to raise values inside of communities, property values, because we know there's a huge wealth gap that exists between Black and brown communities and white communities," said Ali to the outlet. "There's so many different positives that can happen."
Ali also mentioned that while the federal threshold for taking action on lead-related issues is detected at a level above 15 parts per billion, water in some homes in Benton Harbor has tested at "more than 800 parts per billion."
"The water crisis, like what happened in Flint, is an example of disinvestment in a community," Ali continued. "We have 'sacrifice zones' across our country, where people have made decisions to disinvest in certain areas. And many times those areas are our Black and brown communities and Indigenous communities, our lower-wealth white community sometimes. So, we have a chance to change that dynamic."
In April 2014, Flint's water supply was rerouted from the city of Detroit to the Flint River. Corrosive water caused lead to detach from the pipes into the water supply which contaminated and poisoned thousands of Flint residents. More than a dozen residents died of Legionnaire's Disease and a number of children experienced life-altering cognitive issues as a result of the contamination.
Flint's water supply was switched back to its previous water system in October 2015.
When the water crisis took place, the city was under the control of a state-appointed emergency manager along with former Michigan Governor Rick Synder. A number of city officials and others who were involved in the crisis have received heavy criticism and stiff fines since 2014.