Several People Reported Dead in Metro-North Train Collision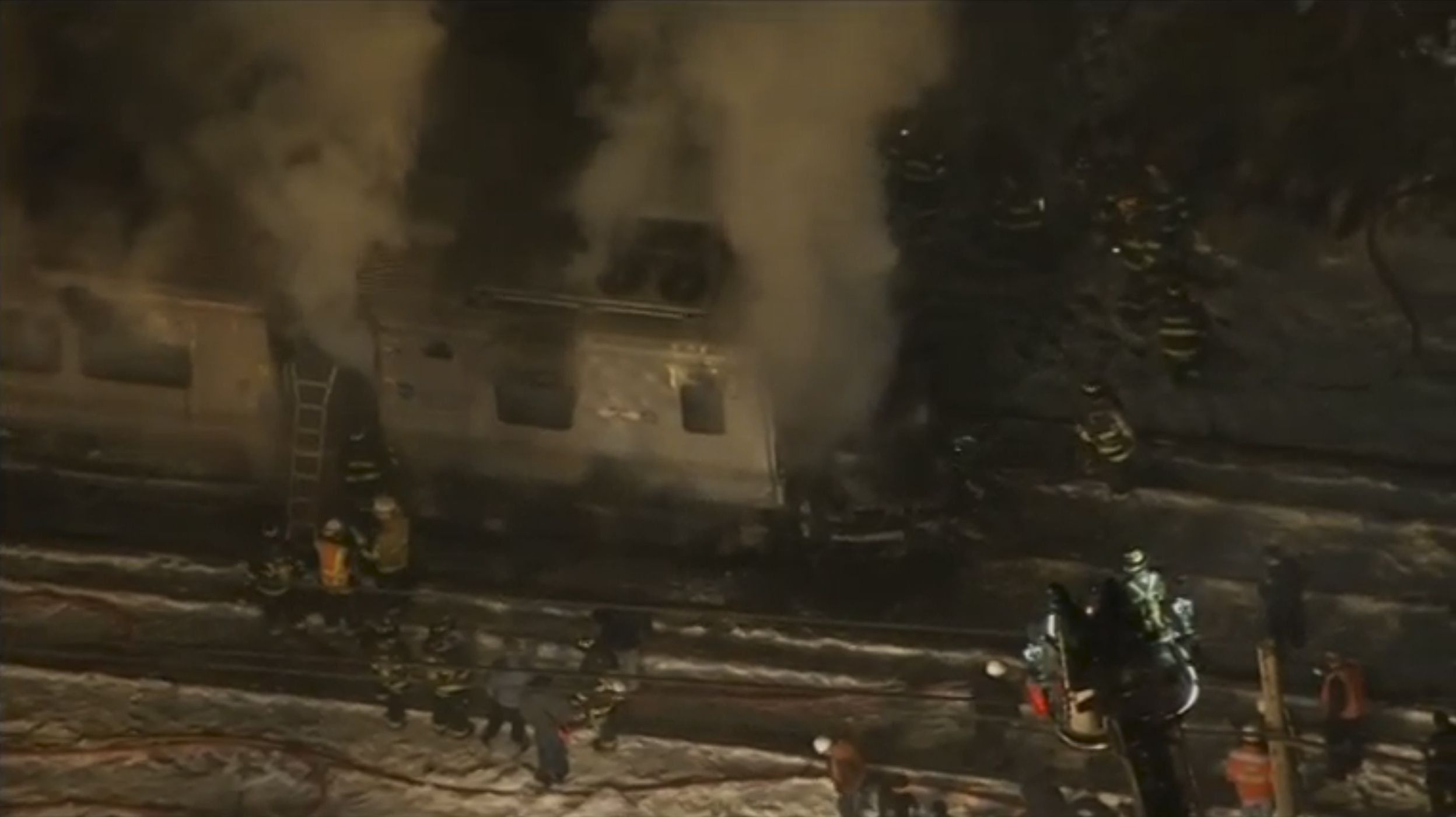 Updated | Several people were killed and a dozen seriously injured when a Metro-North train crashed into a Jeep at a railroad crossing about an hour north of New York City Tuesday evening.
The northbound Harlem line train had departed Grand Central Terminal at approximately 5.44 p.m. and collided with a black Jeep Cherokee at approximately 6:30 p.m. near Valhalla, New York, the Metropolitan Transit Authority (MTA) confirmed. The collision ignited an explosion that engulfed in flames both the Jeep and part of the train, according to The Journal News.
The MTA said in a statement that there were "numerous confirmed fatalities" with at least a dozen people seriously injured as a result of the collision, adding that the female driver of the Jeep as well as train passengers were among those killed. Initial news reports suggested at least six people died.
Officials brought 400 passengers to a nearby rock-climbing gym for shelter and plan to have buses pick up these passengers and take them to Pleasantville, New York, the MTA said. Metro-North is also organizing buses to ferry riders between Pleasantville and North White Plains, the MTA said.
More than 700 people were believed to have been on board the train, Reuters reported.
Service between Grand Central and North White Plains is normal with a shuttle train operating between Pleasantville and Southeast, the MTA said.
This is a breaking news story and will be updated with developments.