Several Injured Following Mall Shootings in Alabama, Massachusetts and Ohio
Shootings at shopping malls in three separate states on Thursday have left at least five people injured.
Multiple shots were fired inside the Riverchase Galleria in Hoover, Alabama on Friday. Four people were taken to local medical facilities for treatment. The extent of their injuries is currently unknown.
"We don't know at this point what led to the shooting or how many gunmen were involved," said a Friday news release from Hoover Police Department Public Information Officer Gregg Rector. "The mall has been evacuated and the scene is secure."
No arrests in the Alabama shooting have been reported.
Two suspects in a shooting at the South Shore Place in Braintree, Massachusetts were apprehended by police after a short search of the surrounding area.
At a Friday press conference, police said the shooting began after two groups of people got into an altercation. One victim was taken to a hospital with non life-threatening injuries. Police requested people inside stores to remain in place while the area was checked.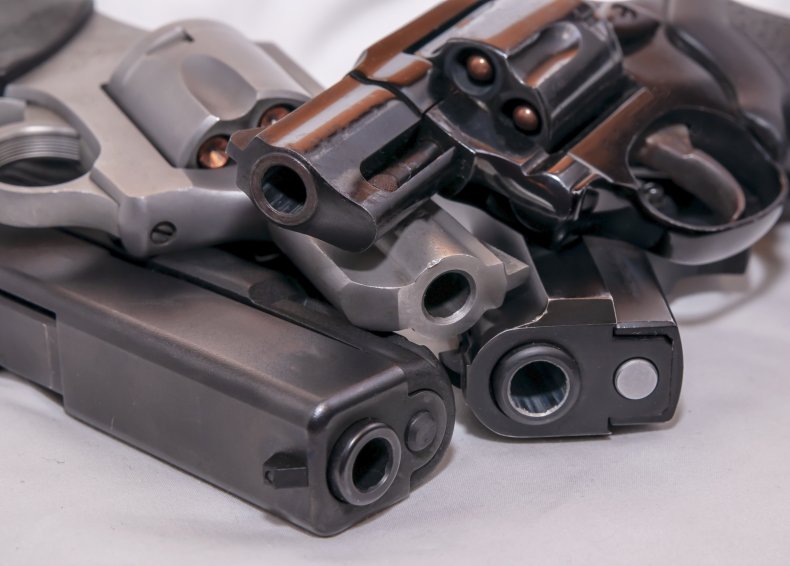 Shoppers took shelter at Beachwood Place in Ohio on Friday after shots were heard inside the shopping center. According to WOIO, mall visitors were instructed to hide inside stores for approximately 30 minutes. No details on injuries or the identity of the shooter have been released.
Newsweek reached out to the Beachwood Police Department for comment.
Some observers have been critical of gun control laws in the U.S., claiming that the ease of access to firearms can lead to mass shooting events. Others believe that owning a weapon is essential for defending one's home, property or loved ones.
In March 2019, a mass shooting caused New Zealand to completely overhaul its gun laws.
Australian Brenton Tarrant killed 49 people and wounded 48 individuals as they were were worshiping at two Christchurch, New Zealand mosques. Tarrant was wearing a body-mounted camera in order to livestream the shootings.
Tarrant had been the author of social media posts identifying with anti-immigrant ideologies. Australian Prime Minister Scott Morrison called Tarrant "an extremist, right-wing violent terrorist" during a media briefing at the time.
Less than a month after the shootings, New Zealand's Parliament voted to ban semi-automatic weapons like the ones used by the mosque shooter. New Zealand Prime Minister Jacinda Ardern approved the motion.
"We are ultimately here because 50 people died," Ardern said in an April speech to Parliament, "and they do not have a voice. We in this house are their voice, and today, we have used that voice wisely."