Several Killed After Rubbish Truck Ploughs Into Glasgow Christmas Shoppers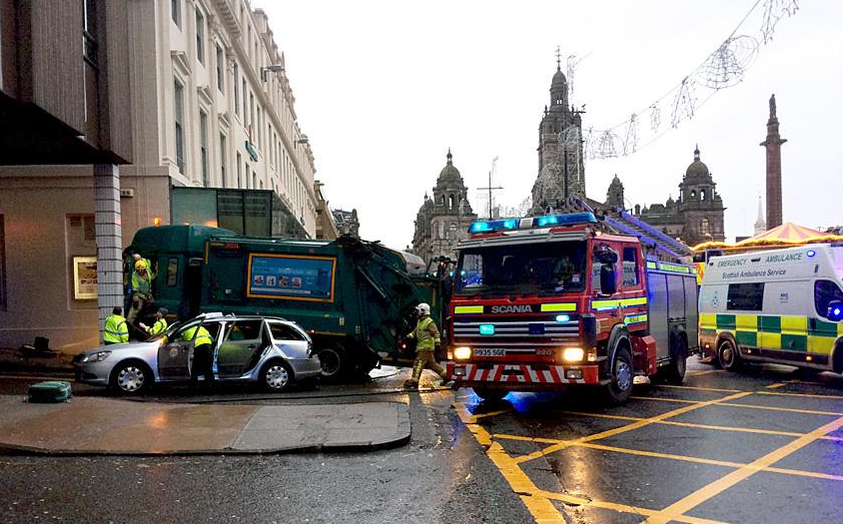 A rubbish truck careered along a pavement crowded with Christmas shoppers in a busy shopping street in Glasgow on Monday killing several people, police said.
A spokesman for Scotland's police service said he could not give an exact number. At least seven people were seriously injured and the number might rise, he said.
Sky News said six people had been killed.
One witness told Reuters the truck appeared to have driven out of control along a pavement for about 70 yards (meters) in the city center shopping area, close to fairground attractions and an ice rink set up for the Christmas holiday.
"A bin lorry did a run of about 70 to 80 meters on a pavement, mostly on a pavement and knocked down people because it was on a very busy crossing," George Ieronymidis, 58, owner of the nearby Elia Greek restaurant onGeorge Square, said.
The police spokesman, referring to the possibility that the incident was an attack, said: "It's a terrible incident but we don't believe that there is anything at this juncture that is sinister about the accident."
Television images showed a large green truck at a standstill by buildings outside Queen Street train station.
Two witnesses on a tour bus said the driver of the truck had been slumped over the steering wheel as it moved down the street, Ieronymidis said. The police spokesman said the driver was receiving treatment in hospital.
Just over a year ago, eight people were killed and 14 others seriously injured when a police helicopter crashed into the roof of a packed Glasgow pub.