Several People Killed by Suspect Using a Bow & Arrow in Kongsberg, Norway
Several people were killed by a man with a bow and arrow in the Norwegian town of Kongsberg on Wednesday night.
Local police chief Oeyvind Aas told reporters that "Several people have been injured and several are dead." Aas did not confirm the specific number of those that died during the attack.
Aas also said that the suspected attacker "has been apprehended," according to Reuters.
"From the information we now have, this person carried out these actions alone," he said.
A press officer for Norway's police force told CNN that the incident occurred at 6:15 p.m. local time on Wednesday night. Police said the incident occurred across "a large area" in the town of Kongsberg. The suspected attacker initially opened fire with the bow and arrow inside a supermarket, according to local media reports.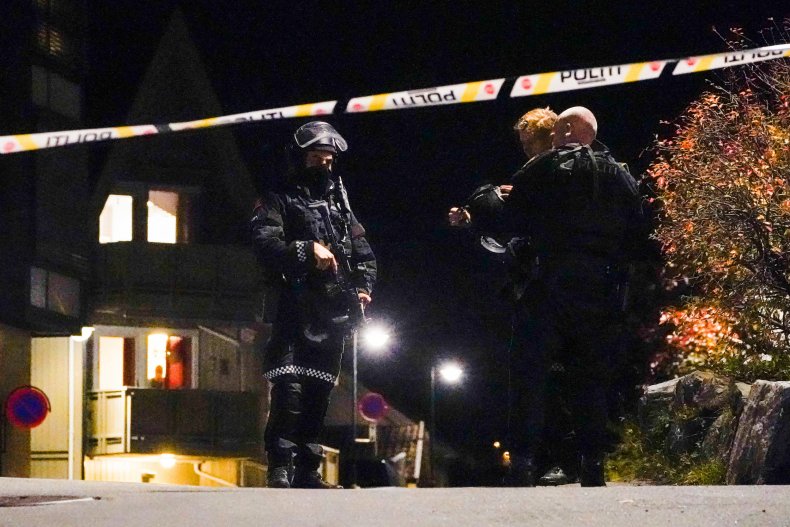 In a statement, the Norwegian Police Directorate announced that "the police in Norway are temporarily armed," in response to the incident. In Norway, police are usually unarmed.
"This is an additional emergency measure. The police currently have no concrete indications that there is a change in the threat level in the country," the statement said.
The Norwegian Ministry of Justice and Public Security tweeted that Minister of Justice Monica Mæland "has been informed of the situation at Kongsberg and is following it closely."
The incident began near a Coop grocery store in Kongsberg, a spokesperson for the company confirmed in a statement to the Norwegian broadcasting corporation, NRK. "We can confirm that there has been a serious incident in our store and that none of our employees are physically injured," spokesperson Harald Kristiansen said.
The statement continued, "We are now concerned with following up our employees, and beyond that, we refer to the police investigation."
Aas told reporters that "A lot of resources were sent from several places, including Oslo police district, the bomb squad, national police and emergency response teams."
"They are securing the various crime scenes. We have many witnesses to interview," he added.
When asked if he believes it was a terrorist attack, Aas said, "time will tell, what kind of motive there has been for this action. As of now, we relate to what we know; we have several injured, we have also died, and we have arrested a perpetrator," according to NRK.
The alleged suspect has been transported to a police station in the Norwegian city of Drammen, according to the BBC.