Several People in Scotland Accidentally Received Twice the Normal COVID-19 Vaccine Dose
On Saturday, several people who visited Queen Margaret University in Edinburgh, Scotland to be vaccinated against COVID-19 mistakenly received twice the normal dose, according to The Scotsman. They are more likely to experience side effects as a result of the mix-up.
While a spokesperson for National Health Services (NHS) Lothian, the medical board that has been overseeing vaccine rollout, told the outlet that fewer than five individuals were affected, the spokesperson declined to reveal the exact number due to patient confidentiality concerns.
"NHS Lothian is aware of a very small number of cases where the COVID vaccination dose administered has been higher than the optimum recommended amount," Professor Alex McMahon, the executive director of NHS Lothian nursing, said.
However, she assured readers that the double dose does not pose any major risks.
"This has not caused any serious concerns or health issues," she said.
Once the medical error came to light, NHS Lothian staff contacted those affected to apologize and warn them that they were at increased risk of experiencing arm soreness and other cold-like symptoms for the next two days, according to The Herald Scotland.
One of the five victims was a 68-year-old man who was due for his second shot. He took the news relatively well, all things considered, even telling The Scotsman that it "would have been worse" to receive too little rather than too much of the vaccine. However, he added, "These things shouldn't happen, you should get a proper dosage."
"I got the [jab], which was okay, then they phoned me two hours later and said there was a possibility that the doses hadn't been diluted properly," he said. "She said it wouldn't do me any harm, but that you can get side effects, and it was just to watch out for it, really."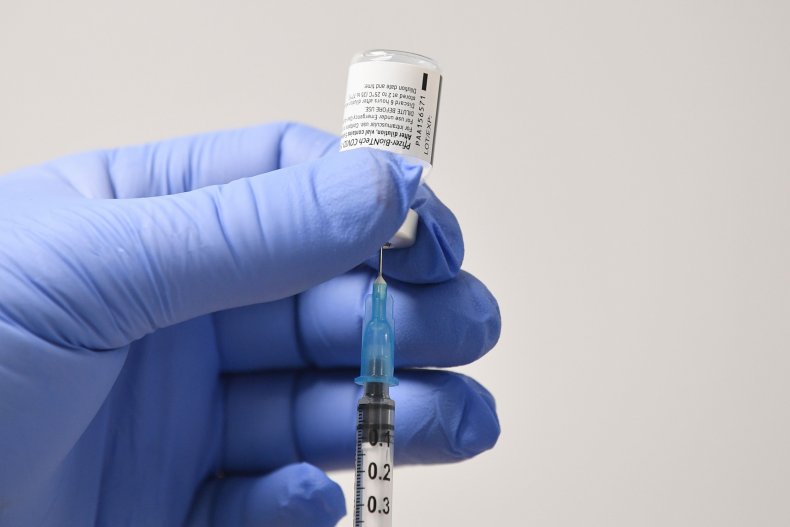 COVID-19 vaccine overdoses have been linked to severe illness in several countries. Shortly before Christmas, four German health care workers had to be hospitalized for high fevers after they received as much as five times the normal dose of the Pfizer vaccine, according to The Scotsman.
Such incidents are not isolated to Europe, either. On February 25, 91-year-old Ohio man Victor Smith went into "severe respiratory distress" after he received two doses of the Moderna vaccine in one day. They are supposed to be spaced 28 days apart. Clinicians apparently confused him with another man with the same name, his daughter, Dawn Smith Theodore, told WLWT.
"His blood pressure at that point was 86 over 47 and so they could not administer Lasix, which would help the fluid around the lungs, because his blood pressure was too low. They pretty much told me he was not going to make it," Theodore said.
Thankfully, Smith survived.
Despite these very few and far between incidents of complications associated with the vaccine, the overwhelmingly vast majority of people are at no risk of serious side effects as a result of being vaccinated, according to experts.