Several States Have Introduced Lottery Incentives For Vaccinations: Here's How Much Each Offers
As vaccinations across the country decline, a number of states have begun rolling out incentive programs in hopes of urging more people to get a COVID-19 vaccine.
Data from the Centers for Disease Control and Prevention (CDC) shows that vaccination rates have steadily declined on a national level for the past six weeks and officials worry the figures will continue to fall now that the CDC has eased indoor-masking guidelines.
New York Gov. Andrew Cuomo accused the Biden administration of blindsiding state officials during a private call with the White House following the CDC announcement.
Cuomo said vaccinations continued to drop after the new recommendations, adding that it "has caused confusion," according to audio of the call obtained by ABC News.
But incentivized programs might counteract the decline in vaccination rates. A week after rolling out its lottery campaign, Ohio's health department says the state has seen a nearly 30 percent spike in vaccinations after a three-week steady decline.
Using federal funds to pay for incentives ranging from lottery entries to complimentary drinks to gift cards, each state has taken their own approach toward convincing residents to get the jab. Here's what each state is offering for those who get vaccinated:
Connecticut
In Connecticut, vaccinated residents are eligible for a free drink from May 19 to May 31 at over 150 participating restaurants under the #CTDrinksOnUs campaign.
"To take part in the promotion which will run through the end of May, customers simply show that they have received either one or both doses of a COVID vaccine, at which point they can select from a list of pre-set drinks (alcoholic or non-alcoholic) established by each participating restaurant," the state said on its website. "The promotion limits drinks to one per person and the purchase of food is required."
Kentucky
Residents who get a dose of a COVID-19 vaccine at a Kroger or Walmart in Kentucky will receive a free coupon for a free Cash Ball 225 ticket, where the top prize in the nightly game is $225,000, the Kentucky Lottery announced earlier this month.
The offer will be available through May 21 or until the 225,000 tickets run out and coupons can be redeemed until June 1.
"I hope this shot at $225,000 will be the incentive needed for more Kentuckians to get a vaccine," Gov. Andrew Beshear said in a statement. "Helping keep our Kentucky communities safe and a free chance at winning hundreds of thousands of dollars is a win-win for everyone involved."
Vaccinated Kentuckians are also eligible for a dessert-on-a-stick from White Castle, glazed doughnuts from Krispy Kreme and lamination of their vaccination cards from Staples and Office Depot.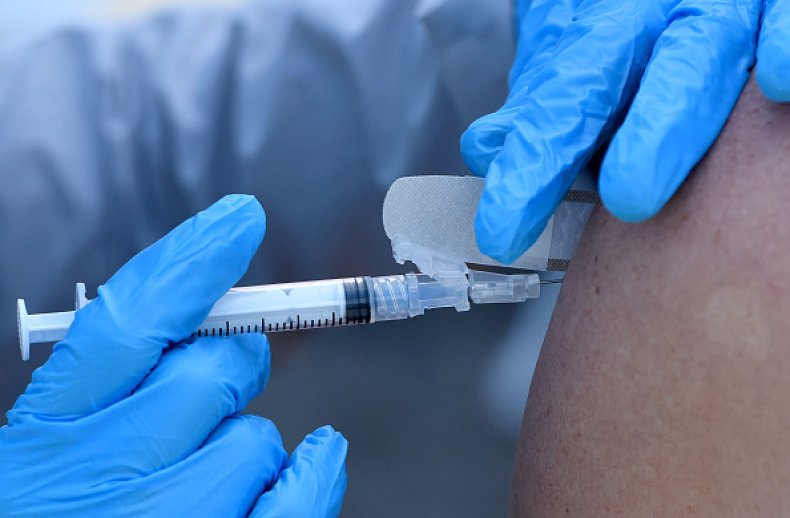 Maine
Maine has launched an outdoor-centered incentive program led by the state's health department, called "Your Shot to Get Outdoors."
Residents who get their first shot of a Pfizer or Moderna vaccine, or the single-shot Johnson & Johnson before May 31 will qualify to receive one of seven rewards.
Rewards include an annual fishing license, an annual hunting license, a Maine Wildlife Park Pass for the 2021 season (allows admission for up to two people), a day pass to Maine State Parks, a $20 gift card to L.L. Bean, a ticket to watch the Portland Sea Dogs during the 2021 regular baseball season and a pass to Oxford Plains Speedway.
Maryland
Starting on Tuesday, the Maryland lottery will randomly select a vaccinated Marylander for a $40,000 prize every single day, Gov. Larry Hogan announced this week.
The drawings will be held for 40 days through July 3, and on July 4, one lucky winner will get a grand prize of $400,000.
"So it's a total of $2 million in prize money for a vaccinated Marylander," Hogan said on Thursday. "Entry is very simple. All you have to do is get vaccinated for COVID-19 here in Maryland, be a Maryland resident and be 18 or older. Anyone 18 and older who has already been vaccinated for Covid-19 in the state of Maryland, at any time, is also eligible for these prizes and will automatically be entered to win."
State employees are also eligible for a one-time $100 incentive if they get the COVID-19 vaccine.
New Jersey
Gov. Phil Murphy has rolled out a series of different incentives. After announcing the "Shot and a Beer" campaign last month, which offered vaccinated New Jerseyans free beer at select breweries, the governor announced on Wednesday that the state is now also offering a free glass of wine at participating wineries in what his administration calls "Uncork the Vaccination."
Anyone who gets their shot during the month of May can also enter to win a private dinner with Murphy and First Lady Tammy Murphy, either at the Governor's mansion in Princeton or at the Murphy's property on Island Beach State Park.
Residents who get their first shot before July 4 will also be eligible to redeem a free $50 State Park pass for the 2021 season under the "Vax and Visit" campaign.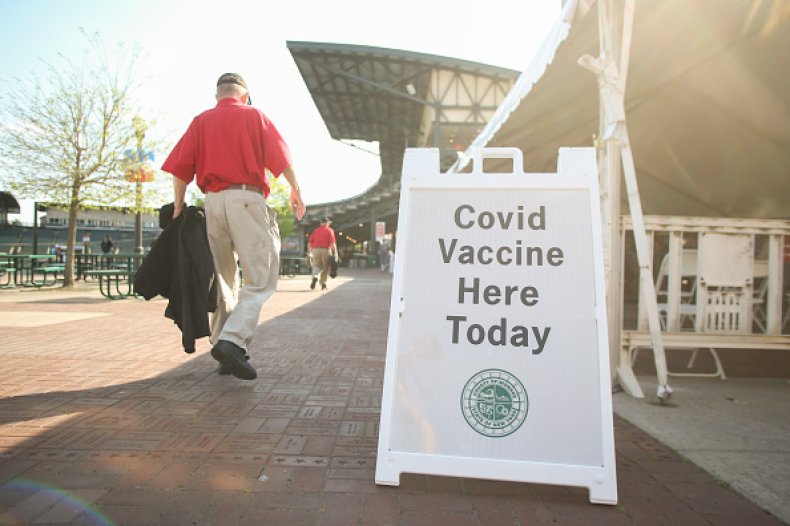 New York
On Thursday, Cuomo announced New York's "Vax & Scratch," a campaign that would give vaccinated individuals a free lottery ticket. The top prize is $5 million, but there are also opportunities for smaller prizes ranging from $20 to $50,000. Cuomo said the chances of winning a prize are one in nine.
Individuals over 18 who are vaccinated at one of 10 eligible locations across the state between May 24 and 28 will receive one of the scratch-off tickets.
Earlier this month, Cuomo also offered a free seven-day MetroCard to anyone who gets vaccinated at a designated subway station and two free one-way trips for anyone vaccinated at a Long Island Rail Road or Metro-North hub.
In New York City, Mayor Bill DeBlasio has offered free tickets and deals for the NYC Aquarium, Brooklyn Botanical Garden, Bronx Zoo, Lincoln Center, Brooklyn Cyclones, NYC Ferry and the Public Theater, among other popular attractions for those who get vaccinated.
Ohio
Last week, Gov. Mike DeWine made waves for announcing the state's $5 million "Vax-a-Million" lottery, which is offering five vaccinated residents $1 million each.
Residents 18 and older who receive at least one dose of the vaccine will be entered into a lottery to win $1 million. The first winner will be announced on May 26.
Ohio is also offering incentives for those between the ages of 12 to 18 who get at least their first dose of the Pfizer vaccine. These young people will be entered into a separate drawing for the chance to win a four-year full-ride scholarship to any of Ohio's state colleges and universities, including full tuition, books and room and board.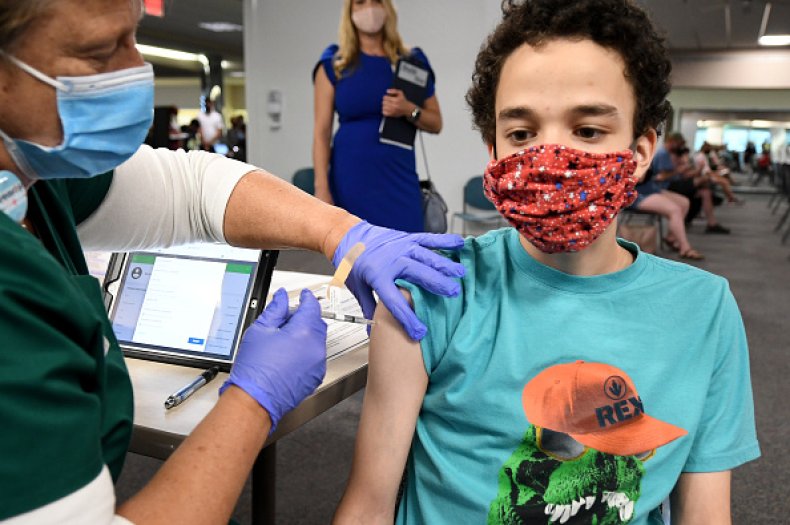 Oregon
Gov. Kate Brown is expected to announce a lottery program on Friday at her usual coronavirus press conference. While it's unclear the details of the campaign, it seems likely Brown will implement an incentive campaign as she is set to be joined by Oregon Lottery officials at the briefing.
West Virginia
Gov. Jim Justice was one of the first officials to implement an incentive vaccination program back in April, when he announced that the state would offer a $100 savings bond to anyone between the ages of 16 to 35 who gets vaccinated.
The cash incentive targeted younger groups who make up a growing number of the state's COVID-19 cases.
Newsweek, in partnership with NewsGuard, is dedicated to providing accurate and verifiable vaccine and health information. With NewsGuard's HealthGuard browser extension, users can verify if a website is a trustworthy source of health information. Visit the Newsweek VaxFacts website to learn more and to download the HealthGuard browser extension.