Severe Flooding Hits Brazilian City Hosting U.S.-Germany Match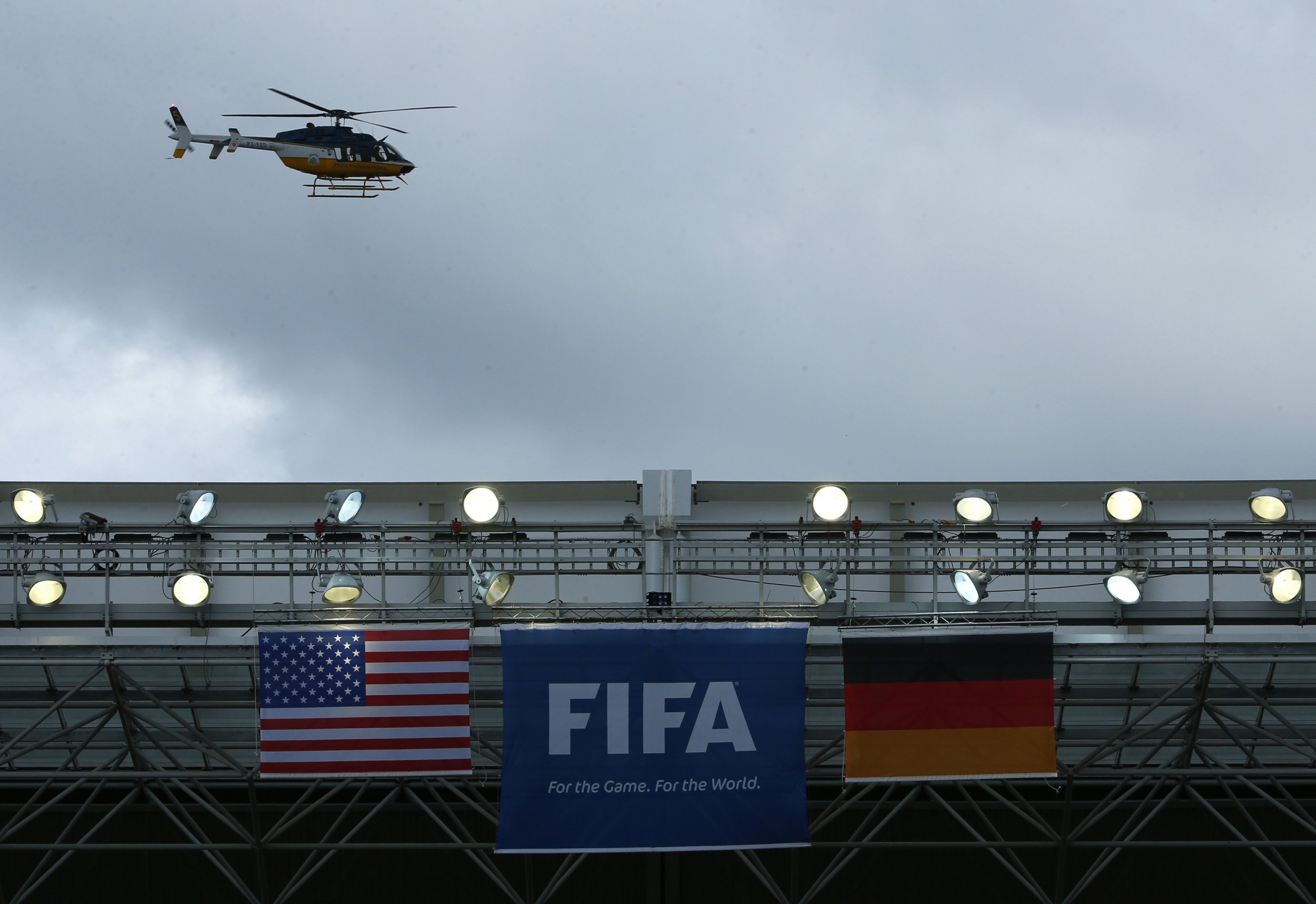 The United States will face off with Germany on a very wet soccer field today.
Recife, the Brazilian city where the match will take place, has been hit by flooding rain since Wednesday. Diario de Pernambuco, a local newspaper, reported flooding across several main highways and warned that transport to the arena would be "chaotic."
The U.S. soccer team tweeted a photograph of soccer fan Teddy Goalsevelt, née Mike D'Amico, pointing at a group of people walking knee-deep in water from the front seat of a car en route to the stadium.
CNN reported nearly 3 inches of rain, and AccuWeather.com said the Recife airport had accumulated just over an inch.
"With all the rain that has fallen in the last day or two, field conditions will be muddy and wet for the match Thursday afternoon, which could slow down play," said AccuWeather.com meteorologist Rob Miller.
Still, the U.S. team arrived safely at the stadium, according to a video posted on its official Twitter page.