Testing Sewage for Coronavirus Could Help Predict Future COVID-19 Outbreaks, Scientists Believe
Traces of the coronavirus in sewage could be used to predict future COVID-19 outbreaks and help lawmakers decide when to relax measures like mask-wearing, scientists believe.
As there is no specific treatment or vaccine for the novel coronavirus which causes COVID-19, officials around the world have enforced and or advised social distancing measures in an attempt to flatten the curve of cases so healthcare systems aren't overwhelmed.
The authors of a study carried out in France wrote that looking for the bug in wastewater could provide policymakers with important and additional information as they monitor the spread of the disease.
The findings have not been through the rigorous peer-review process required by scientific journals, but were published on the pre-print website medRxiv. Scientists release findings this way to prompt debate on a topic, and this approach is particularly useful in times such as a pandemic when it is useful to release and discuss information quickly.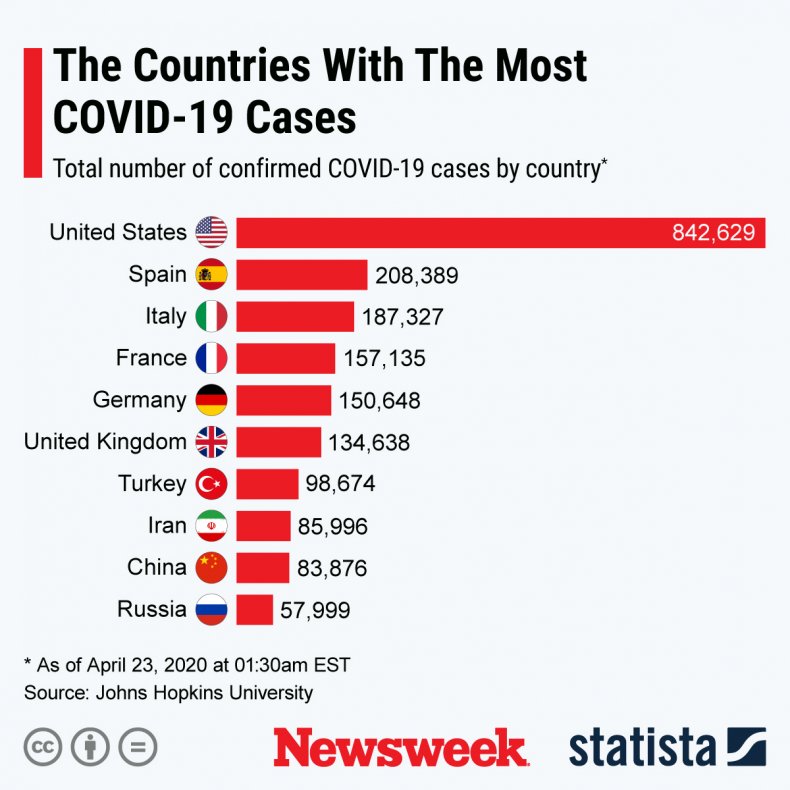 The researchers tested 23 raw and eight treated wastewater samples from three major wastewater treatment plants in Paris between March 5 and April 7, during which time French President Emmanuel Macron announcing a lockdown on March 16. All raw samples tested positive for the coronavirus. Six of the treated samples contained the coronavirus, with a viral load had 100 times lower than the raw wastewater.
When the team compared levels of the coronavirus genome in wastewater samples, they found the raw samples correlated with the confirmed number of COVID-19 deaths in the Paris area and France.
"Therefore our study demonstrates that the contamination of wastewater and the detection of viral genome occurred before the beginning of the exponential growth of the epidemic," the team wrote.
As many carriers of the coronavirus are thought to be asymptomatic or have a mild case of COVID-19, the bug can spread silently in a population before it is noticed and people are tested, the researcher said. "This is obviously a major pitfall for evaluating and possibly controlling the current epidemic."
Speaking to Newsweek, experts who did not work on the study welcomed the findings which mirror those of previous projects on the same topic in the U.S., the Netherlands, and Australia.
Rolf Halden, professor and director of the Biodesign Center for Environmental Health Engineering, Arizona State University, told Newsweek this is the first time the genetic material, or RNA, of the virus has been detected in treated wastewater. But he stressed this does not necessarily mean there is a risk of infection.
Noel McCarthy, professor of evidence in communicable disease epidemiology and control at Warwick Medical School, told Newsweek it is common for respiratory viruses to be present in feces.
People may shed the virus from their gut for longer than from their respiratory system, he said. But he said, "This should not be a risk for transmission of infection since hygiene measures are effective in stopping spread and the virus will become inactive quickly in feces and sewage, even though the genetic material will remain detectable."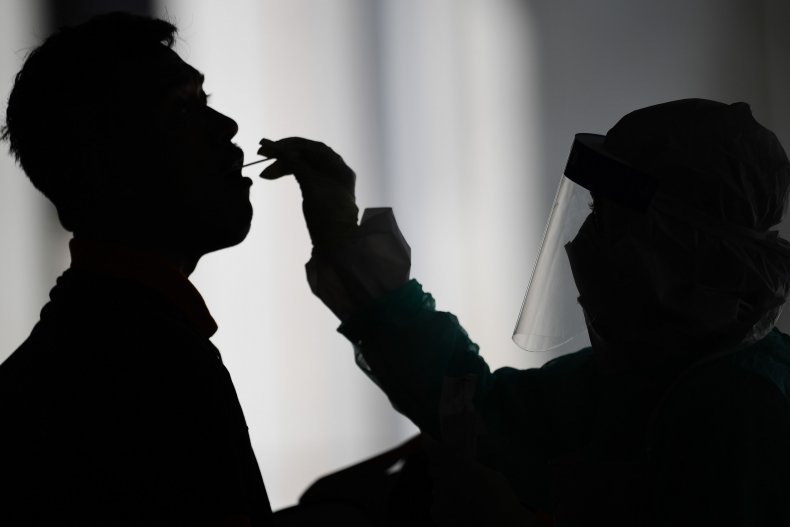 McCarthy told Newsweek, "Showing that sewage monitoring can quantitatively reflect human infection for this virus is enormously useful," particularly in countries with few resources. A similar technique has been used in the fight against polio, according to McCarthy.
The technique could be used, for instance, if a country advised its population to wear masks but then told a portion to stop as an experiment, he said.
"This technology could identify early evidence for a resulting increase in virus, or a lack of such an increase, to give evidence for the extent to which these measures were helpful and should be continued or stopped," he said.
However the approach is limited because sewage systems "vary hugely" around the world. Additionally, it's not clear how sensitive the method is, "although the authors have evidence that it is at least reasonably sensitive and again work with other viruses in the past offers reassurance."
Similarly, researchers who screened wastewater from an urban treatment facility in Massachusetts also found genetic traces of the coronavirus in their sample. This suggests the number of COVID-19 cases in the area could be higher than previously, they said.
Zhugen Yang, a lecturer at the Cranfield University Cranfield Water Science Institute, told Newsweek, "If COVID-19 can be monitored in a community at an early stage through wastewater analysis, effective intervention can be taken as early as possible to restrict the movements of that local population, working to minimize the pathogen spread and threat to public health."
However, he said the approach is limited because the analysis relies on the same in-demand test used to screen potential COVID-19 patients.
To forecast outbreaks using wastewater, an analytical tool like a rapid, on-site testing kit is needed so experts can make immediate and precise decisions at the early stage of spread, said Yang. His team at Cranfield is working on a "low-cost paper-based device" which could be used for this purpose, he said.
The study "represents one more data point validating the utility of analyzing wastewater to protect human populations from the virus," said Halden. He co-authored a peer-reviewed study discussing the advantages, limitations, practicability and economy of using wastewater-based epidemiology on Wednesday in the journal Science of The Total Environment.
"The approach is much faster and much cheaper than the screening of individuals. It should be put to good use as quickly as possible worldwide," he said, adding: "after working for 15 years in wastewater diagnostics, it is great to see that wastewater diagnostics are finally entering into mainstream use."
Centers for Disease Control and Prevention Advice on Using Face Coverings to Slow Spread of COVID-19
CDC recommends wearing a cloth face covering in public where social distancing measures are difficult to maintain.
A simple cloth face covering can help slow the spread of the virus by those infected and by those who do not exhibit symptoms.
Cloth face coverings can be fashioned from household items. Guides are offered by the CDC. (https://www.cdc.gov/coronavirus/2019-ncov/prevent-getting-sick/diy-cloth-face-coverings.html)
Cloth face coverings should be washed regularly. A washing machine will suffice.
Practice safe removal of face coverings by not touching eyes, nose, and mouth, and wash hands immediately after removing the covering.
World Health Organization advice for avoiding spread of coronavirus disease (COVID-19)
Hygiene advice
Clean hands frequently with soap and water, or alcohol-based hand rub.
Wash hands after coughing or sneezing; when caring for the sick; before, during and after food preparation; before eating; after using the toilet; when hands are visibly dirty; and after handling animals or waste.
Maintain at least 1 meter (3 feet) distance from anyone who is coughing or sneezing.
Avoid touching your hands, nose and mouth. Do not spit in public.
Cover your mouth and nose with a tissue or bent elbow when coughing or sneezing. Discard the tissue immediately and clean your hands.
Medical advice
Avoid close contact with others if you have any symptoms.
Stay at home if you feel unwell, even with mild symptoms such as headache and runny nose, to avoid potential spread of the disease to medical facilities and other people.
If you develop serious symptoms (fever, cough, difficulty breathing) seek medical care early and contact local health authorities in advance.
Note any recent contact with others and travel details to provide to authorities who can trace and prevent spread of the disease.
Stay up to date on COVID-19 developments issued by health authorities and follow their guidance.
Mask and glove usage
Healthy individuals only need to wear a mask if taking care of a sick person.
Wear a mask if you are coughing or sneezing.
Masks are effective when used in combination with frequent hand cleaning.
Do not touch the mask while wearing it. Clean hands if you touch the mask.
Learn how to properly put on, remove and dispose of masks. Clean hands after disposing of the mask.
Do not reuse single-use masks.
Regularly washing bare hands is more effective against catching COVID-19 than wearing rubber gloves.
The COVID-19 virus can still be picked up on rubber gloves and transmitted by touching your face