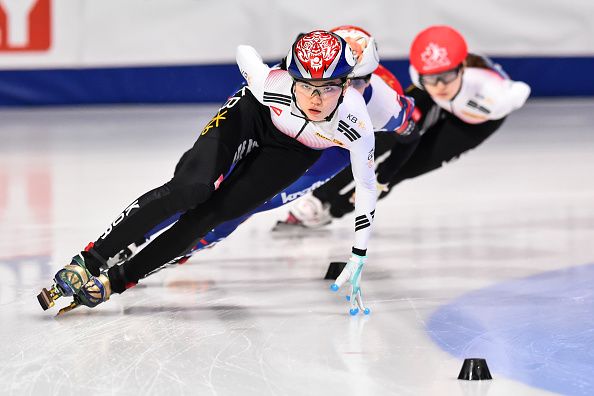 South Korea's professional speed skating team is facing its own #MeToo controversy after members of its national team alleged that they had been sexually abused by their coaches and that the scandal had been covered up.
At least five anonymous female skaters made their allegations public through an advocacy group called Solidarity for Young Skaters, which gave a press conference in South Korea's parliament on Monday. The women allegedly chose to remain anonymous because they were afraid they would be targeted, a sentiment shared by many victims of sexual assault around the world.
The organization is calling on South Korea's government to launch an investigation into the allegations and to interview other members of the team that may have had similar experiences.
One woman, an Olympic gold medalist named Shim Suk-hee, did come forward publicly last year and said that her former coach had been physically abusing her since she was 7 years old. Her coach was later convicted of assault and sentenced to 10 months in prison. Around 250,000 people signed a petition calling for an extended jail sentence.
Following that incident, more skaters began to make allegations against their coaches. The case mimics that of Hollywood director Harvey Weinstein, who is currently putting together a defense team to fight allegations of rape and sexual assault from dozens of women in the business. The allegations paved the way for other women in the entertainment industry to come forward with their tales of sexual abuse, and the so-called Weinstein effect resulted in the #MeToo movement on social media.
But South Korea has barely started to experience its own #MeToo movement despite the fact that some reports suggest that women in the country frequently experience sexual harassment. Women often cite cases of date rape and sexual harassment. The country's Ministry of Gender, Equality and Family noted that eight out of 10 female respondents experienced sexual harassment at work in 2016, but many women fail to report the incidents. Some women claimed they feared they would lose their jobs if they reported incidents of rape by a supervisor or co-worker.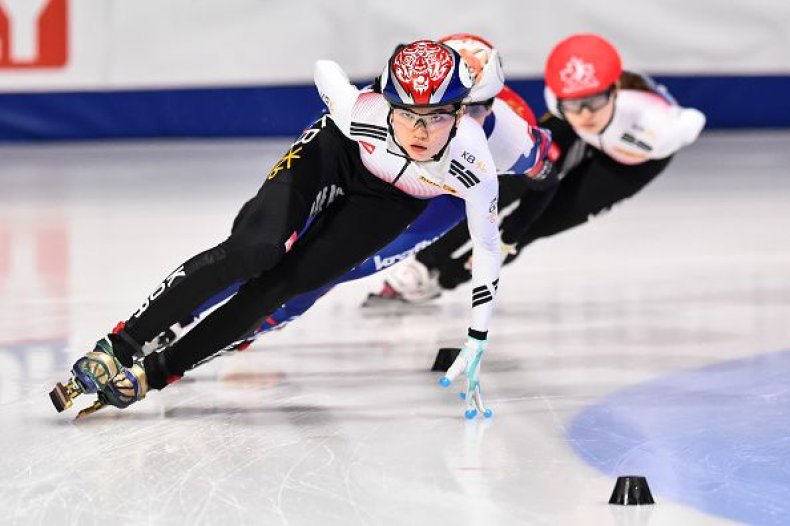 South Korea continues to be a society based on traditional gender norms and discussions about sexual abuse often take place behind closed doors. At 37.4 percent, the country has one of the largest gender wage gaps of countries in the Organization for Economic Cooperation and Development.
The World Economic Forum's Global Gender Gap Report listed South Korea as one of the lowest countries in its ranking.