Backpage Website Shut Down, Founder Charged With 93 Counts By FBI In Sealed Indictment
The co-founder of Backpage.com, a website synonymous with sex ads, was arrested by federal agents and charged with criminal offences, after law enforcement seized the website as part of an enforcement action by the FBI, according to a posting on the website on Friday.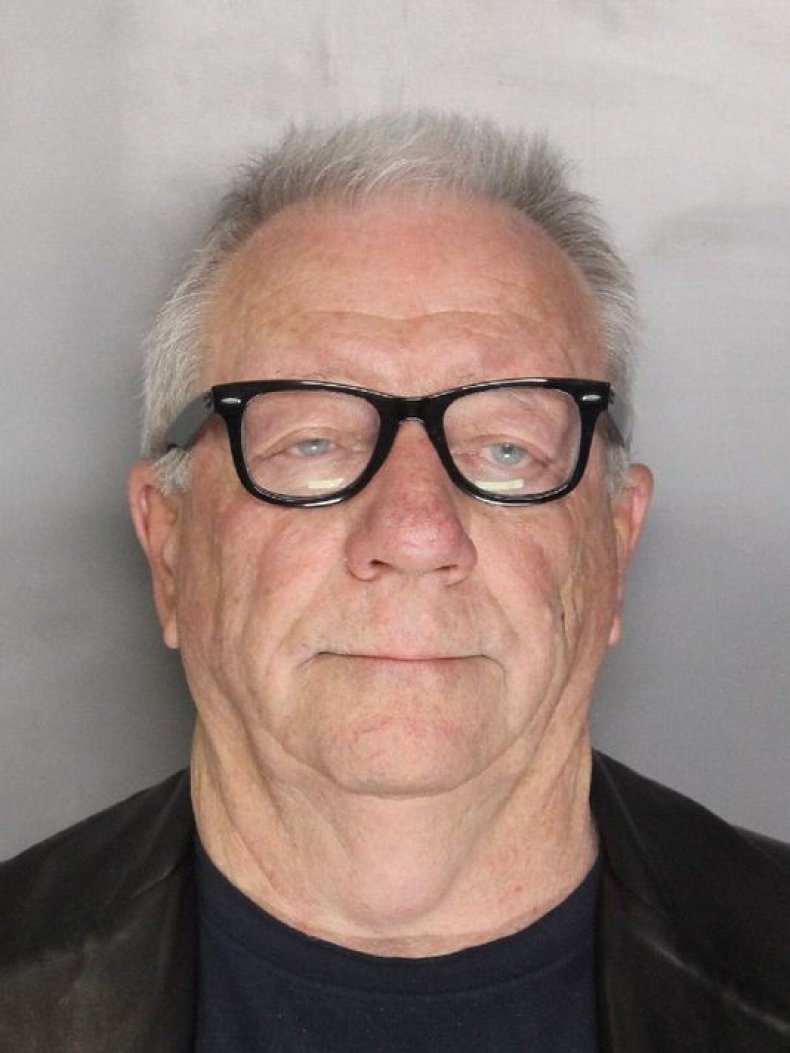 Federal agents raided the Sedona home of Backpage co-founder Michael Lacey on Friday. A Phoenix FBI official said there was "law enforcement activity" at Lacey's home, but referred further inquiries to the Justice Department.
Reuters was unable to reach representatives of Backpage for comment.
The charges against Lacey were laid out in a 93 count sealed indictment, The Republic reported.
Backpage allows users to post adverts to sell items, and carries ads for roommates, job openings, automobiles and more. Backpage's adult services listings carrying adverts from sex workers, which are purportedly the focus of criminal probes.
Lacey established his career founding a network of alternative weeklies across the U.S., and is a former owner of the Village Voice, and the Phoenix New Times.
In 2016 prosecutors in California charged Backpage chief executive Carl Ferrer, Lacey and fellow co-founder James Larkin with money laundering, and said they channelled cash through companies and websites to bypass banking rules and profit from prostitution ads. The three deny the charges.
A Judge in California in 2016 threw out charges that Lacey and Ferrer acted as virtual pimps by hosting prostitution ads on the website, and that the site was protected under the First Amendment.
Groups and political leaders working to end forced prostitution and child exploitation celebrated the shutdown of Backpage, a massive ad marketplace that is primarily used to sell sex. But some internet and free speech advocates warned the action could lead to harsh federal limits on expression and the press.
The FBI Backpage website message said U.S. attorneys in Arizona and California, as well as the Justice Department's section on child exploitation and obscenity and the California and Texas attorneys general, helped shut down the website.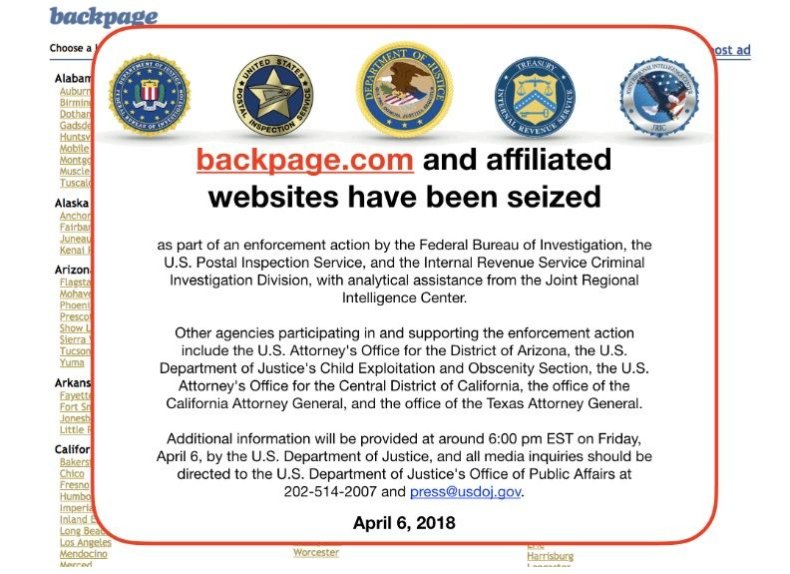 The Justice Department said late on Friday that a court in Arizona ruled the case remains sealed, which puts any legal information under wraps. In the posting about the seizure, the department had originally said more information would be made public on Friday evening.
"Today, Backpage was shutdown. It's a huge step. Now no child will be sold for sex through this website," tweeted Senator Heidi Heitkamp.
Heitkamp helped draft legislation passed by the Senate last month that makes it easier for state prosecutors and sex-trafficking victims to sue social media networks, advertisers and others that fail to keep sex trafficking and exploitative materials off their platforms.
Defenders of Backpage say its right to host sex ads is protected by the First Amendment, and action against it could lead to other third party hosting sites to be subject to censorship.
President Donald Trump will sign the bill into law next week, said Heitkamp. The legislation, featured prominently in the popular Netflix documentary "I am Jane Doe," amends the Communications Decency Act, which has shielded website operators from state criminal charges or civil liability if they facilitate sex ads or prostitution.
"Shutting down the largest online U.S. marketplace for sex trafficking will dramatically reduce the profitability of forcing people into the commercial sex trade, at least in the short term," said Bradley Myles, chief executive of Polaris, an international anti-slavery group that runs the National Human Trafficking Hotline.
There would be "a dramatic shift in the marketplace starting tonight," he added.
Backpage has affiliates across the country and around the world, and by 2014 brought in annual revenue of $135 million, the New York Times has reported.
The Supreme Court in January 2017 refused to consider reviving a lawsuit against Backpage that was filed by three young women, who accused it of facilitating their forced prostitution.
The National Center for Missing and Exploited Children has told Congress that nearly three quarters of the cases submitted to the center relate to ads posted on the site. The state of California has said that 90 percent of the site's income were attributable to "adult ads."