Sex and the City: It's Back--And More Traditional Than Ever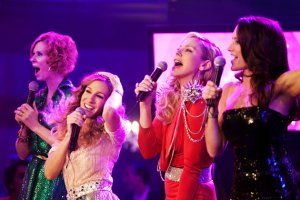 Two years ago, NEWSWEEK ran a story about over-the-counter sex lubricants that were taking suburban retailers by storm. Wholesome, family-friendly chains such as Walmart and Target were shoving aside toothpaste and Q-tips to make room for Durex mini-vibrators and a lube called Wet—products more commonly found at the likes of the West Hollywood Hustler store. What prompted the sudden demand? One thing, retailers said: Sex and the City. The show, finally on TBS, was flowing like an aphrodisiac into small-town living rooms across the country. It made independence sexy; casual sex empowering, and rejecting tradition the norm. (Or something like that.)
But don't expect to get your usual fill of women power when SATC 2 hits theaters Thursday—just the opposite. It may begin with a big, fabulous, gay wedding, tackle the insecurities of marriage, and culminate in an over-the-top girls vacation to "the new Middle East," but SATC 2 is more 1950s gender roles than lipstick-and-Manolos feminism, from the moment Carrie and Mr. Big cuddle up, five minutes in, to watch It Happened One Night, circa 1934. The girls don't lack their usual spunk, but the film leaves us with the sobering view that even the most independent of women will fall back into traditional roles and needs: diamond wedding rings, stay-at-home-moms, husbands' last names. It's telling that the ladies sing "I Am Woman" in a karaoke bar, and badly at that.
The film's promising premise is that each character must define her womanly role: as Mrs., mother, working woman, and single gal. Carrie is battling with the title of "wife," wondering if—after two years or marriage—her relationship with Mr. Big has fallen into a mundane routine of take-out sushi and shoes up on the couch. She's caught off guard when the doorman starts calling her Carrie Preston, and she's really caught off guard when Mr. Preston announces he needs to spend two nights a week alone. Miranda, the resident workaholic, is suddenly faced with a terrible, sexist boss, but rather than stand up to him, she walks out the door and into her son's science fair, among other domestic delights.. Charlotte, the eternal traditionalist, is already caving under the pressure to be the perfect mother when Samantha wonders if her young, braless, bombshell nanny is really a good idea. She should know: at 52, Samantha is fighting aging with a fury—and with handfuls of hormone pills and Suzanne Somers health advice.
Remember the old, boundary-breaking, taboo-toppling Sex and the City? Forget it. Neither sex nor the city plays any role in this film. The primary dramatic tension actually comes from a split-second kiss, between Carrie and old-flame Aiden, whom she conveniently meets in an Abu Dhabi market. That's when the roaring women turn into pathetic, squeaking girls. Charlotte falls off a camel trying to get Harry on the phone, scared he's sleeping with the braless nanny. Carrie immediately reveals her kiss to Big, who ultimately forgives her because "I took a vow"—and gives her a big fat diamond ring to "remind her that she's married." Charlotte and Miranda bitch about their kids, then raise a glass to the hard work of stay-at-home mothers who do it all—and without help. When all is said and done, only Samantha is true to her former libido—and look where it gets her. Pumped full of botox, popping hormones like Tic Tacs, she gets kicked out of Abu Dhabi for promiscuity, narrowly escaping an angry mob. After all those years of redefining female sexuality, we're suddenly back to the beginning—Samantha has become a slut.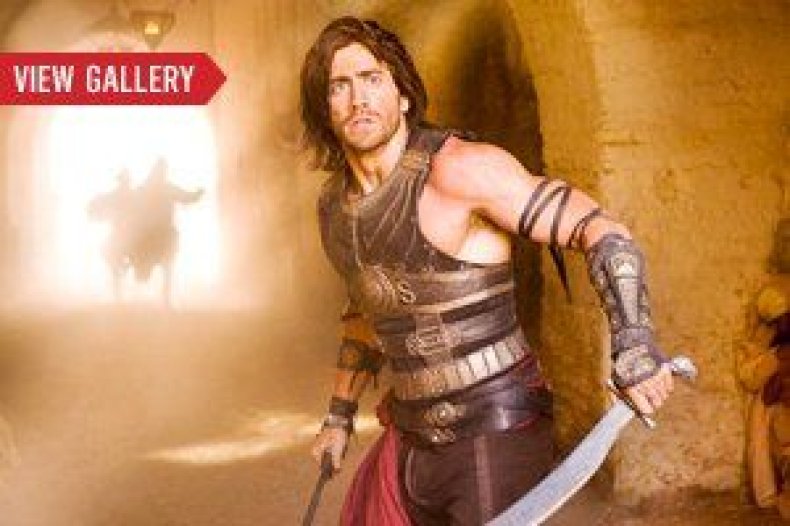 It is admittedly hard to keep a show relevant after all these years, especially one that defined the cultural zeitgeist as SATC did. But it's still sad to see the characters go from trailblazers to conformists, suddenly telling us that work and child-rearing actually don't mix, that it's a bling on a ring finger that will prove a union to the world, and that we must worry—no matter how stable a marriage—that a husband will cheat. It's fiction, we know. But these characters, like the lubrication they inspired, helped legions of women embrace their own fierceness—and here they are, 12 years later, nothing more than stereotype and cliché. Of course: no woman raised on SATC would ever believe that's really how it all ends.