You Go, Sexy Mama!"
Four best friends pile onto a couch in an attic playroom in a leafy suburb of Boston. It is the fall of 2009, just a few hours after school has let out for Thanksgiving break. The girls wear Uggs and Juicy Couture sweatshirts and are discussing boys, Lady Gaga and blow jobs. Every few minutes, someone screams, "Ewwwwww!"
"Wait, you guys – what's going on at school? Who's dating who?" asks Madison, then 11, who had recently left the local middle school for a private school. She has long blond hair, arched eyebrows and a gigantic smile.
"I'm not dating anyone right now," says Sarah, 11, who lives across the street and says she wants to be an interior designer. She has an innocent face and wears a pink fleece jacket and dangly star earrings.
"Me neither!" barks Brianna, 12, the athlete of the group.
The only girl who doesn't answer is Cat, a bubbly, plump 11-year-old who has a boyfriend but won't admit it, so Brianna shouts, "Cat dates Andy!"
"Ewwwwwww!" the girls squeal.
After practicing their supermodel walks and screeching comments like "Rearrrrr!" and "You go, sexy mama!" they discuss what sexy means.
"When you're sexy, it means you show off your body," says Madison, who wants to be either an archaeologist or a Victoria's Secret model. "Boys look for boobs."
"No they don't," Brianna says. "Boys look for hot."
The girls don't think any of this is good news, but they also accept it as fact.
"I think that, um, our generation of kids is more advanced than like, any other," says Brianna.
"I think it's influenced from the media," says Cat.
"Did you hear what Adam Lambert did?" Brianna says, referring to the singer's controversial performance at the recent American Music Awards. "He kissed a guy. He made out with a guy on national TV. He did a little" she pauses, lowering her voice "oral sex there."
"Wait – what is oral?" asks Madison.
The girls erupt in laughter, then unanimously agree that Miley Cyrus is a bad influence (and this was years before her twerking episode). "In Party in the USA, she's like, humping a pole," Madison says.
"And she has a tank top on," Brianna shouts. "And that's it! And her black bra is showing. Her shorts are up to here," pointing high up on her own thigh.
No matter what the topic, their conversation always seemed to come back to sex. And a lot of their questions were directed at me.
"Do men measure their penises?"
"Do the girls care how big they are?"
"Are you getting married?"
"Are you a virgin?"
"Do you want kids?"
"Of course you're a virgin, right?" says Madison, looking at me. "We're all virgins!"
"But you're not," Brianna says, to me, in a hushed voice.
Cat's mom walks in with Madison's younger sister, Emma.
"So we can um, talk about something else?" Madison says as Emma slides onto the couch. She looks around the room with the awe of someone just granted a backstage pass to a concert she wasn't allowed to attend in the first place. She sits next to me and plays with a pair of magnets.
"You know when I was saying like, our generation is earlier?" Brianna says. "Most people know, like, thingsssss. And they know what they're called, and they know how to do it. Like, grinding."
"What is that?" says Sarah. "Or do I not want to know?"
Emma tries to look occupied, but she is clearly clocking every moment, every detail: the way these older girls talk, dress, laugh and tease. They realize it, too, and quickly migrate to the other side of the playroom, where they practice handstands and check themselves out in the mirror. At one point, Madison stands up and shouts at me, "We promise we'll let you in on all the info."
And then, to her sister: "Emma, it's sixth-grade stuff. You'll know soon enough."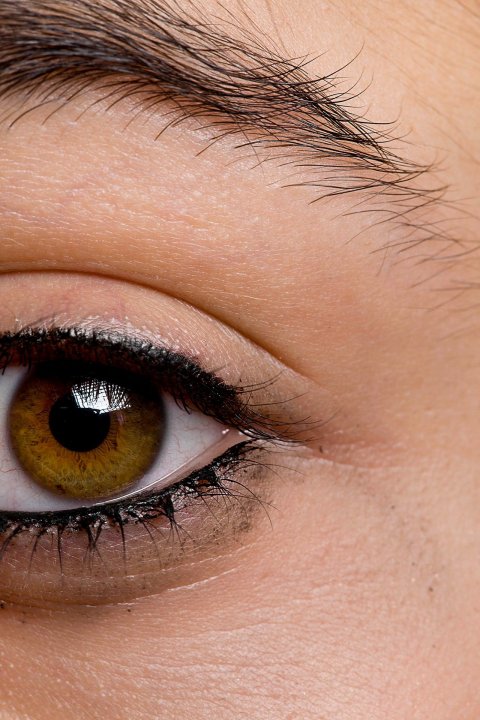 Mind-Blowingly Inappropriate
The hyper-sexualization of young girls is everywhere. Every Halloween, costume companies market somewhat provocative versions of skeletons, vampires, pirates and gothic ballerinas to tweens and teens. In 2002, Abercrombie & Fitch sold children's thong underwear embossed with the phrases "wink, wink" and "eye candy." Almost a decade later, the brand marketed "push up" bikini tops to girls. Victoria's Secret PINK has come under fire for its Bright Young Things line, which features undies and thongs decorated with phrases like "I dare you" and "Call me." The 2008 poster advertisements for the TV show Gossip Girl had tag lines like "Every Parent's Nightmare" and "Mind-Blowingly Inappropriate" alongside images of characters in passionate embraces. Rainbow Brite and Strawberry Shortcake have morphed from pudgy cartoon characters into slimmed down infantile sexpots, and even My Little Pony and Candyland - yes, a toy horse and a board game - got sexy makeovers. And as everyone with a TV, computer, smartphone or newspaper knows, Miley Cyrus proved she is no longer a Disney Girl by strutting around the stage at the 2013 MTV VMAs in flesh-colored latex underwear, her tongue wagging, her hips gyrating, a huge foam finger provocatively thrust between her legs.
Over the past two decades, the rise of the Internet and social media initiated a dramatic shift in popular culture: Almost everything that could be sexualized has been sexualized, producing a new generation of girls racing toward womanhood before even finishing puberty. The result terrifies many adults: American women, age tween.
Exactly what – and who – is a tween? Tweens range in age from 10 to 12 years or 8 to 14 years, depending on whom you ask. The U.S. Census estimates that there are more than 20 million tweens in the country; just under half are girls, and they are the primary focus of this story. The nickname "tween" references a vaguely defined life stage (somewhere between childhood and adolescence) but it also delineates a dynamic marketing niche. At the same time, the word tween has become so common that it allows many adults to distance themselves from this radical transformation in the sexualization of young girls, as if it were just another life stage. Normal, even.For the last few years, I have been following this stunning transformation, talking with girls, parents and experts. When I met Brianna, Sarah, Cat and Madison in 2009, social media had not yet infiltrated tweendom; Instagram didn't exist, nor did Snapchat and Vine. Facebook and Twitter were still the province of teenagers and adults. And yet it was clear even then that tween girls were totally plugged in to popular culture, trends and sex – an education their parents were constantly – and sometimes desperately – scrambling to monitor.
It is impossible to write about the representative tween, since each girl has unique experiences, interests and points of reference. Geographic, racial, religious, socioeconomic and familial factors vary, too, and play key roles in development. Because they have ready access to the technologies, social media, fashions and culture that play such a prominent role in their sexualization, I have focused on the experiences of middle- and upper-middle-class girls. (Unless first and last names are given, all names have been changed for confidentiality.)
Today's tween is no longer a child but not yet an adolescent; too old for Barbie dolls and Disney Junior, too young for Facebook and to understand the search results that pop up when she googles "sexy." She is old enough to text, want designer jeans and use Instagram, but too young to have her own credit card and driver's license. Still, she is a malleable thinker, consumer and marketing target. Each day, she is exposed to eight to 12 hours of media, depending on her age, that hones her understanding of how she is supposed to act. She spends a significant portion of her day plugged in – communicating, posting photos, playing games, surfing the web, watching videos and socializing. When TV, music, social media and the Internet are used as baby-sitters – when adults don't ask girls questions or encourage them to think critically (and sometimes even when they do) – a dangerous scenario emerges: The media start to parent.
The tween years are a period of learning and acclimation, yet the lessons of gender and sexuality begin much earlier. Forty-five percent of 6- to 9-year-old girls use lip gloss or lipstick, 61 percent wear nail polish (up from 54 percent in 2008) and 42 percent use perfume or body spray, according to a 2013 study by Experian Marketing Services. Those numbers jump when girls hit their early teens: 65 percent of 12- to 14-year-olds use lipstick or lip gloss, 84 percent wear nail polish and 78 percent wear perfume. And according to a 2009 Newsweek article, girls ages 8 to 12 each spend approximately $7,170 on hair, face, hands and feet during their tween years. Among 8- to 11-year-old girls, 46 percent like to keep up with the latest fashions and 35 percent think it's important to wear "cool" clothes, according to Experian.
This desire to dress up is learned from parents, older siblings, friends, toys, magazines, books, computer games, apps, social media platforms, Disney characters, parent-approved celebrities, parent-disapproved celebrities, pop music, shopping malls, advertisements, billboards and more.
For decades, Disney has been raising girls on cartoon princesses of effortless beauty, impossible proportions and a penchant for crowns and mirrors. They are good and chaste, sexy but not sexual. As girls grow up, they graduate from those cartoon movies to shows like Miley Cyrus's seminal Hannah Montana and, later, The Bachelor, a reality series on Disney-owned ABC that pairs a modern-day prince with a parade of interchangeable Miss America lookalikes who are sexually attractive but not sexual, educated but not overtly intelligent.
"The TV tweens are watching is getting racier," says Jane Buckingham, founder and chief executive officer of Trendera, a consulting firm with expertise on younger generations. "It used to be all Nickelodeon and Disney; now Pretty Little Liars is a huge hit among tweens. That is a scary show with a lot of sophisticated content." The show, on ABC Family, is rife with sexual innuendo, mature language, stealing, lying and murder, plus a high school student has a sexual relationship with her teacher. "Even the language on Disney and Nick is getting more sophisticated, because the 8- and 9-year-olds are getting more sophisticated," Buckingham adds.
Today's preteen girl is a new breed. "The way kids dress when they go to school is just beyond me. They come into my office barely clothed!" says Barbara Daley, a child and adolescent psychologist in Boston who has worked with patients for 25 years. "They're wearing a little cami, and if they are among the developed kids, you know, who let you out of the house? It's all designed to be provocative, but I don't think they really know what they're provoking."
American girls are entering puberty earlier. For decades, it was generally accepted that girls hit puberty at the age of 11. In 1997, a landmark study of 17,000 girls found that the mean age for the beginning of breast development was 8.87 years for African-American girls and 9.96 years for white girls; for pubic hair, it was 8.78 years and 10.51 years, respectively. Then, in 2010, another study found that by the age of 7, 23 percent of black girls, 15 percent of Hispanic girls and 10 percent of white girls had started developing breasts.
"If you're 11 and you look 15, people will interact with you like you're 15 – but you're only 11. And you'll interact back like you're 11. You're more likely to engage in risk-taking behaviors," says Dr. Frank Biro, director of research, adolescent and transition medicine at Cincinnati Children's Hospital Medical Center, whose 2013 study linked early-onset puberty with obesity.
"Kids seem to be developing earlier and getting more sexually focused earlier," says Daley. "They are sexually active a lot earlier, too; as early as 12 or 13 is not so unusual, whereas before, I'd say about 10 years ago, it used to be really unusual."
In our media-saturated world, this sexualization seems unstoppable, and for many of the people involved – marketers, image makers, entertainers and corporations – desirable.
Like a Virgin
Adolescence as we know it was born in 1904, with the publication of G. Stanley Hall's groundbreaking book of the same name. What was once regarded as a biological process of maturation came to be understood as an entire life stage: "Adolescence is a new birth, for the higher and more completely human traits are now born," Hall wrote. "Development is less gradual and more salutary, suggestive of some ancient period of storm and stress when old moorings were broken and a higher level attained." In 1950, Erik Erikson integrated developmental and social psychological concepts into his major work on the stages of life, Childhood and Society. Emphasizing the "identity crisis" of teenagers, Erikson defined for generations the struggles of adolescence.
By that point, middle-class girls were already a discernible target for marketers. In the 1940s and 1950s, Helen Pessel sold her Little Lady line of cosmetics to 6- to 14-year-olds, and Munsingwear and Teenform marketed bras to young girls. In 1959, Barbie arrived. Dressed like a sunbathing glam goddess, she was a transition toy for girls too old for baby dolls and old enough to image having boyfriends. Barbie had the hair, the breasts and Ken, teaching girls what to desire while showing other marketers and businesses how to reach them. In 1960, Earnshaw's Infants' and Children's Merchandiser, a leading publication of the children's clothing industry, devoted a column to what it called the "subteen world," describing the "subteen" as "half-girl and half-woman" – bold yet demure, sassy yet chaste. Thus began the gradual yet persistent sexualization of girls: the selling of girls, to girls, by advertisers, the media and, one might argue, their parents.
In the 1980s, sexual tension and virginity invaded American girlhood in the forms of Madonna, MTV and the AIDS crisis. The infamous 1980 Calvin Klein ads featuring Brooke Shields, then 15, epitomized the union of youth and sex. In a series of commercials, Shields seduced the audience with lines like, "Mama said he's only interested in my Calvins" and "You wanna know what comes between me and my Calvins? Nothing." Her body, face and poses were seductive, and although she looked older than a teenager, she also looked like a girl playing dress-up. By that point, Shields was already an established brand of pedophilic adoration. Five years earlier, at the age of 10, she posed for provocative bathtub photos. With her prepubescent body oiled up and her face thick with dark eye shadow, thick mascara, blush and red lipstick, she faced the camera naked, washing herself with a sponge. The photos, which Shields's mother consented to, appeared in Sugar and Spice, a Playboy Press publication, and large prints were exhibited by Charles Jourdan on Fifth Avenue in New York City. When she was 12, Shields had played a child prostitute in Louis Malle's Pretty Baby. The Calvin Klein ads (shot by renowned photographer Richard Avedon) simply capitalized on Shields's persona, and in return, Shields proved that sex, girlhood and marketing sells (in this case, jeans).
By the 1990s, the Internet made pornography instantly accessible. Girls started wearing low-rise jeans, thong underwear and bellybutton rings. Sex and the City, which famously featured the Brazilian in a 2000 episode, glamorized the successful single woman with her bachelorette pad and trail of suitors, making the privileges of adulthood accessible to young women. A decade later, Gossip Girl bestowed those privileges upon teenagers.
Sex was not simply a pillar of the entertainment industry; it permeated the news coverage of politics, too. In 1998, President Bill Clinton and White House intern Monica Lewinsky brought sex talk to the dinner table. Later that year, Viagra arrived.
In the mid-1990s, the cynically infantile British girl band, the Spice Girls, leveraged the purchasing power of millions of preteens and teens by selling music under the guise of girl power. In doing so, they primed the public for a crop of fresh-faced teenage Lolitas; Britney Spears, Jessica Simpson and Christina Aguilera quickly transformed from parent-approved good girls to sexed-up pop stars. When Paris Hilton's sex video leaked in 2003, right before her first reality TV show, The Simple Life, aired, sex was so integral a part of American pop culture that the scandal boosted her career, much like a hot music video would have a decade earlier.
A 2005 Kaiser Family Foundation study found that between 1998 and 2005, the number of sex scenes on TV nearly doubled. During prime time, 77 percent of shows included sexual content, averaging nearly six sex-related scenes per hour. Among the top 20 shows for teenagers, 70 percent included sexual content and 45 percent included sexual behavior.
Reality TV heated up in the late-1990s and early-2000s. And while less than one third (28 percent) of reality shows contained sexual content, according to Kaiser, the genre largely presents young women as sluts, prudes, bitches, gold diggers and emotional basket-cases. Throughout the 2000s, reality TV refined its purpose, exploring what happens when a group of hot young things live, drink and sleep together. MTV's The Hills proved that privileged high school nobodies, devoid of talent yet sufficiently attractive, could become famous. In other words, if it can happen to them, it can happen to anyone. These days, reality TV has turned the spotlight on young girls, from the tween darlings chasing fame in Dance Moms to the life of 8-year-old Alana "Honey Boo Boo" Thompson, an overweight child beauty contestant in rural Georgia. These girls, so close in age to their fans, are infinitely accessible. Maddie Ziegler, one of the girls on Dance Moms, has more than 1 million followers on Instagram; her account features selfies, photos with friends, kissy faces and dance poses.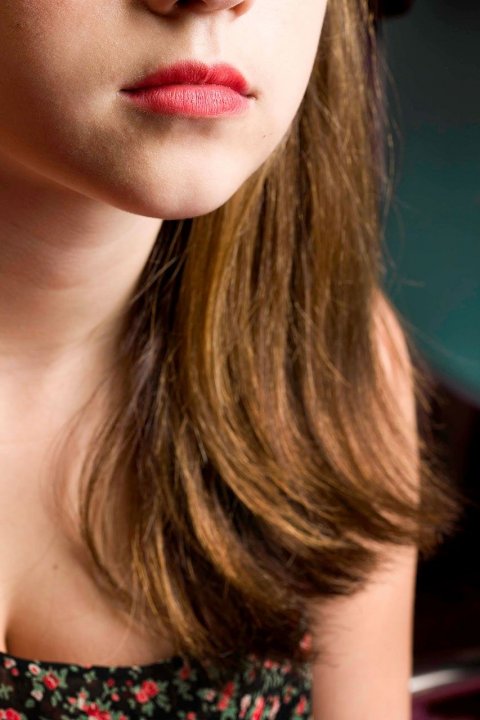 "The role models are what frighten me," says Diana, who lives in the New Jersey suburbs and has two tween daughters. "When they're watching Here Comes Honey Boo Boo and Dance Moms – every single thing that those girls and women are is exactly what I don't want my daughter to be like… [At that age], we were watching The Brady Bunch and The Partridge Family, you know?"Today, 73 percent of tween girls "love watching TV" and 24 percent use their computers to visit websites "a lot" while doing so, according to data obtained from Experian. Fifty-one percent want to be famous. A recent study, "The Value of Fame," by Yalda T. Uhls and Patricia M. Greenfield, found that becoming famous is the "major aspiration" among children between 10 and 12 years old. "Fame was the most important value portrayed in the two most popular preteen programs of 2007, Hannah Montana and American Idol, whereas it ranked near the very bottom for those broadcast over the previous 40 years," Uhls and Greenfield wrote.
As mothers look more like their daughters and teenagers look more like 20-somethings, who do preteens look up to? Kim Kardashian, the sexy, curvy celebrity famous for reasons they can't quite grasp; Selena Gomez, an updated version of Simpson's pure Lolita; Taylor Swift, the good girl answer to Gomez, and Ke$ha, who's like Swift on a bender. Tweens today are constantly exposed to the seemingly impossible expectation of being innocent and sexual simultaneously.As one mother says, "We try to sell Taylor Swift whenever we can."
"You Cannot Take It Back"
Social media is a magnificent beast that feeds on boredom, fame, friendship and instant gratification – everyone and everything is likeable, rankable and sharable. Tweens effortlessly, almost innately, navigate new social media platforms while parents are forever trying to log on and keep up."One of our daughters searched 'bunnies kissing' around Easter. She wanted to see cute pictures of bunnies kissing. And Playboy bunnies came up," says Alyssa Lerner of Westchester County in New York. "All of a sudden, the outside sexual world touches them... That's the perfect example of innocence gone wrong."
Today, 91 percent of 12- to 13-year-old girls have Internet access and 72 percent have mobile access via smartphones, tablets and other devices. Once tied to desktop computers in family living rooms, tweens' Internet access is now in their pockets and stays with them all day. Not surprisingly, media consumption and exposure explodes between the early and later tween years. Eight- to 10-year-olds average five and a half hours of media use a day, and thanks to their deft multitasking skills, they cram eight hours of media into those five and a half hours; 11- to 14-year-olds average nearly nine hours a day, which stretches to 12 hours with multitasking.
"Social media crystallizes so many of the challenges of being a tween," says Rachel Simmons, author of Odd Girl Out. "First of all, it makes public what used to be private. And because of that, it makes girls more vigilant about their social status and relationships – and therefore, invariably, more paranoid, which in turn gives rise to drama and misunderstandings.... Social media does create a new kind of social work for girls that didn't exist before. If you want to be in the know in any shape or form – and I don't mean popular, I just mean know what's going on – you have to be working and logging on and checking and clicking and liking."
Done right, social media is a door into vibrant, creative worlds tweens can explore on their own terms, meeting like-minded users, sharing experiences, nurturing their independence and gaining confidence at everything from reading and writing to photography and Hunger Games trivia. Almost every tween I interviewed is active on at least one social platform, most more. Most tweens I talked to use Instagram, some use Vine, Snapchat and Tumblr, and almost all are lukewarm on Facebook. They know how to take, edit and post videos. They scour YouTube for clips of their favorite pop stars, music videos and beauty tutorials. They write fan fiction or follow fan blogs on Tumblr. They post selfies and "food porn." They make friends, forming robust communities in their own hometowns and halfway across the world.
"Instagram is a fun way to share pictures. All my friends have it and it's a good way to know people," says Ashley, a bubbly 12-year-old from Los Angeles. "I like Vine because it's plain-out hilarious, and it's fun when you're bored."
"On Instagram, I post pictures with my friends, selfies, pictures of things I did during my day and Rainbow Loom," says Samantha, 10, of Plymouth, Mass. She is a dancer and religiously watches beauty tutorials on YouTube.
The flip side of social media is that it puts tweens just a few taps away from the selfie Nicki Minaj posted of herself wearing nothing but fishnets, studded black leather underwear, a matching cup-less bra that looks more like a chest harness, and two small strips of black tape covering her nipples. "It's interesting to see what celebrities are doing, if they're going to a photo shoot or what they're wearing," says Samantha. "Paris Hilton posts a lot of pictures of her dogs and purses. I like Miley Cyrus's songs but not her. She is the only one that I think posts inappropriate stuff. She's just like, really weird."
Cyrus's Instagram feed oozes selfies (in bed, on stage, wearing towels or lingerie or nothing); outtakes from seductive performances, a big dose of her tongue and a video of a woman shaking her ass in a G-string. Girls I interviewed generally liked her music but were confused by her image, disapproving of it without having a vocabulary to explain why. "She's scary!" "She's inappropriate!" "She does crazy stuff and bad stuff, too!" Other popular Instagram celebrities for tweens include Liam Hemsworth, who favors off-the-cuff photos from the red carpet, Austin Mahone, a devoted selfie poster, and Bethany Hamilton, whose feed is the most inspirational of the bunch (she is the young pro surfer who lost her arm in a shark attack).
In addition to amping up the importance of having a lot of friends, followers, likes and comments, social media also heightens the pressures and skirmishes that often go down at school. "You put all your friends in your bio," explains Ruby Karp, 13, of New York City. "For example, it says 'Sally, Joyce and Rachel ❤❤❤.' Let's say you and Rachel get in a fight. You take her out of the bio, block her, boom, you're in a fight. You have started a war. You cannot take it back."
It has also introduced a new outlet for girls (and boys) to experiment with their burgeoning sexuality. Girls learn how to take selfies and pose provocatively simply by watching and liking. The rewards – likes, comments, followers – are instantly gratifying. The stakes, however, are high.
"Social platforms like Instagram give tweens the ability to talk to their friends and seek validation from their friends all the time, anywhere," Uhls says. "Girls are getting messages in television about sexualization, and they have tools now where they can re-create it themselves."
"Tweens have always experimented with sexuality," says Simmons. "What's different is that it's gone from being something you played at in the bedroom with your friends to a video you post on Instagram and a video you click online."
And then there is the bullying. "On social media you can say the meanest thing about somebody and no one can catch you," says Ashley, who, along with her friends, has been called a "bitch" and a "slut" on social platforms.
Last September, 12-year-old Rebecca Ann Sedwick committed suicide after being cyber-bullied. While one must be 13 or older to sign up for Facebook, an estimated 5.6 million children - 3.5 percent of U.S. users - have found ways to activate accounts. A 2011 study found that half (55 percent) of parents of 12-year-olds say their child has a Facebook account, and 76 percent helped that child create his or her account. And that's just Facebook, the social platform tweens seem least excited about.
"The kids are FaceTiming all the time. Nine o'clock at night!" says Monica, who lives in an upper-middle class New Jersey suburb. Her 10-year-old daughter, Hailey, uses FaceTime, Instagram, Snapchat and Vine. "You want to have a moment of quiet or you want to tell your kid to go to bed, and Oh! I'm in so-and-so's living room right now."
"The Internet and cell phones – you can't get away from anything now," says Dave, Samantha's father. "[Our kids] are a lot more savvy on the Internet than my wife and I are."
For many tweens, socializing means watching and being watched, judging and being judged. As Daley puts it, "Tween girls are pseudo-mature. They have the lingo but they don't have the life experience or the emotional maturity to really understand it and manage it. For some kids, that's scary, though they probably wouldn't admit it. For other kids, it's provocative and titillating and something they can't manage. Kids are being asked to respond to and exist in a world that is just too grown-up for them."
The Undressing of Girlhood
Marketing is not concerned with social responsibility. It's about forging unbreakable bonds between buyers and products, by any means necessary. The typical preteen boy likes sports and video games, "anything that goes fast, makes noise or blows up," says Mark Harris, a columnist and former editor at Entertainment Weekly. "But as a demographic, they are completely disorganized. They have no attention span. They don't talk to each other about their purchase preferences. They are fickle." Preteen girls, on the other hand, are "an international hive mind."
Girls communicate with daunting efficiency, spreading tastes, trends and information, and they have the ability to turn something that is mildly interesting into a marketing monster (like the tween pastime du jour, Rainbow Loom). Their identities are intrinsically tied to their favorite products, yet their tastes change quickly. Preteen girls will love something with an intense, complete passion that, once exhausted, will morph into an intense, complete rejection.
America's 20 million tweens (boys and girls) wield $43 billion in annual spending power, according to a 2013 white paper. (BusinessWeek put that number at $51 billion in 2005, not including the $170 billion that parents and family members spend on tweens.) It's no wonder, then, that marketers devote around $17 billion a year to capture their attention. What exactly do preteens want? What are they buying? From Build-A-Bear and American Girl dolls to thong underwear, tween consumerism reflects just how young, old and in-between this demographic is.
In December, the Los Angeles-based adult lingerie company Porscha Starr, which specializes in erotic bedroom fashion, launched Starrlett, "an adolescent apparel collection designed for young girls ages 8 to 15 to illustrate the playful, fun and 'girly' aspects of the Porscha Starr brand," according to a press release.
In the collection's main marketing image (which is also available as an iPhone case), five thin, pretty, racially diverse girls pose side-by-side, cocking their hips and smiling in matching blue-and-white-striped outfits. One girl wears booty shorts and a bra with a thin layer of black mesh lace cascading over her stomach. Another sports a tank top and ruffled miniskirt. A third shows off a sporty, lace-trimmed V-neck tank and a see-through black lace tutu. The outfits, which range from $150 to $200, might be considered playful, even casually sexy, if they weren't being sold to young girls.
"Our main theme was to keep it Disney-friendly," says Porscha Woodard, who launched Porscha Starr in 2011. "It doesn't look very childish, but it doesn't look very grown. It's keeping it in the middle: making it appealing to the little girls who are taking that next step, but it's also.… " Woodard pauses, searching for the right words, which she doesn't seem to find, adding, "It's a thin line."
Starrlett is just the latest example of the dressing down of provocative apparel for tweens. Unlike French company Jours Après Lune – which launched a line of "loungerie" for 4- to 12-year-olds with an ad campaign featuring girls in exaggerated makeup and messy bouffants, posing like they knew exactly what they were doing with assets they hadn't yet developed – Starrlett models look very much like young girls. They are flat-chested and not overly made-up. Their smiles show teeth as opposed to that ubiquitous model pout.
"Some of the parents, of course, think it's too grown up," says Woodard. "They don't like the lace or that it's see-through.... We also have the parents who think it's absolutely adorable."
"Everyone is dressing like a tween girl now," says Nneya Richards, a fashion consultant in New York City who started her career at the age of 15 as a contributor to Teen Vogue. "Hemlines are shorter. Jeans are tighter. There aren't mom jeans anymore unless you're wearing them ironically. A lot of the children's wear I've seen borders on really cute to uncomfortable. It's the sexualization: That's what makes it uncomfortable."
For most companies, however, wholesomeness is still the key to tween marketing, and savvy companies hook tweens by dressing up parent-approved items with enough winks and nods to nudge girls closer toward their own sexualization.
Cassie, a 10-year-old from Los Angeles, says she learns about trends and makeup from the older girls on her dance team. Once a couple of friends bought her a pair of high-waisted shorts. "When I came home, my family said, 'Wow, you look 14,'" says Cassie, who wants to be a dancer on TV when she grows up. "Sexy is when you're trying to be not cute anymore. Cute used to be, 'Oh I want to wear this cute dress.' Now people want really short shorts and a crop top and hair pulled back into a perfect bun with lots of makeup."
Marketers have turned preteens into consumers, but parents are the enablers, buying their children those tablets, toys and clothes. (To be fair, many parents hand down older models and keep the upgrades for themselves.) When it comes to fashion, clothing is sold at every price point. By the time preteen girls are teenagers, Abercrombie & Fitch – or whatever clothing line they prefer – is more than a brand; it's a part of their identity.
"You go to a store and say, 'This looks really little,' and they say, 'Well it's cropped and fitted,'" says Tracy, a mother of four who lives on Long Island. "Oh! Perfect for my 10-year-old. I mean, do we want a 10-year-old wearing cropped and fitted?"
"It's not the fashion industry's business to be altruistic," says Tina Sutton, a fashion writer for The Boston Globe. "It's their business to make money. But I also don't think that they go out of their way to sell sex to kids. It's not like you can indict them as an industry, like the tobacco industry…."
Walking into Infinity, a tween clothing store in Manhattan, is like entering a tween girl's bedroom: Tank tops, hoodies, jeans and pajamas abound. Bikinis and beach cover-ups are displayed on the walls. A shelf overflows with chic sports bras. Near the register are blinged-out accessories and small white organza bags filled with pastel and lace underwear. The back of the store is devoted to Infinity's booming Bat Mitzvah dress business. While the store offers wholly appropriate items, the short shorts and thigh-high strapless dresses make it clear that some designers – not to mention girls and their parents – have a different agenda. Much of the merchandise looks impossibly small, short and tight.
"It's gotten shorter and sexier and inappropriate for 9- to 13-year-olds," says Holly Green, the owner, about tween fashion. Green is dressed like her clients: jeans, black boots, a gray hoodie with neon stars, turquoise eyeliner. "A lot of the kids are dressing inappropriately for their age, and there are a lot of parents who encourage it," she adds, tapping on her iPhone with her French-manicured fingers. "It's Instagram. It's Facebook. A kid goes to a party and sees it. I had a girl in here yesterday and this kid is pretty conservative. She says, 'I want it shorter.' I go, 'It has cutouts – why do you need it shorter?' "
Tube top and spaghetti strap dresses hang all around us – dresses with cutouts, pattern blocking, sequins and tulle. They look like miniature versions of outfits found in women's department stores, but are sized for girls ages 7 to 14, and cost around $100 off the rack and hundreds more for custom-made.
"What my 8-year-old [daughter] is interested in is exactly what my 14-year-old [daughter] is interested in," says Jackie, a well-dressed mom with two girls and a boy. "My 8-year-old is a little inappropriate. She's more sexual than my 14-year-old, and I'm not sure where that comes from.… She wants the bras. She wants the thongs."
A mother and daughter stroll to the back of the store. "Mom! Look how cute this is!" says Alice, 12, as she picks up a black and pink tutu skirt so small it looks more like a joke than an actual item of clothing. She wears Dr. Martens, pleather leggings and a black vest over a white shirt.
"They are very much in a hurry to grow up and wear grown-up things – short things and revealing things," says Alice's mother, Elaine. "When they're really young, short, cute things are okay, because they're little. And then there's that point where their bodies are developing, and it's no longer appropriate."
As Alice stares wide-eyed at all of the dresses, I ask Elaine what she deems inappropriate. She glances around the store. "I'd not encourage her to wear the little tight, short dresses. Like that," she says, pointing to a sparkly white one-sleeve short-short jumpsuit.
Alice, deflated, says, "The jumpsuit?"
"Yeah," Elaine says.
"Leah has that!"
Nearby, Applike Couture offers a funky, age-appropriate alternative to the undressing of girlhood. It sells both ready-to-wear and customizable sweatshirts, pajamas, tanks and more. The price point is low ($10 to $50) and customers, who range in age from 7 to early teens, choose from more than 100 appliqués to be heat-pressed onto their clothing while they wait. "The children's industry is a copy of the adult stuff," says Joanne Hajdu, who opened the store with Felicia Wollerstein in the fall of 2012. "Some of the dresses out there right now are sleazy. Girls want it tight. They want it short. They want it low. They want to be sexy, definitely."
Applike Couture sells the opposite aesthetic. Soft sweatshirts say "Keep Calm and Chill Out" and "Dance Dance Dance." Tank tops are decorated with cartoon skulls and hoodies read "Peace, Love, Toys." Piles of Rainbow Loom bracelets sit in baskets on the floor. ("We found out about it from a tween," says Hajdu. She and Wollerstein also launched an Instagram feed for Applike Couture after some of their young customers declared, "Facebook is dead for us.")
Ashley would likely do well at Applike Couture. "Most girls my age are trying to find the happy medium: not too scandalous but they're also getting in with the culture. It's really hard sometimes," she says. "On the weekends, people wear short shorts and inappropriate tank tops. I have, too. It's just like, hard trying to fit in. If you don't, they'll say, Why are you wearing that instead of this? It's hard to subject yourself to that."
Isabella Rose Taylor, 12, of Austin, Texas, grew so frustrated with the styles available to her that she designed and launched her own clothing line, which she describes as girly with boyish charm. "There is a gap between clothes that are too young and too old for tweens," she says. "A lot of girls are trying to be sexy and revealing because they think that's cool. It's just so our entire universe, and it's hard not to be influenced by that. But I think that we can change it. I really want to show girls that you can just be whatever you want. You can be yourself."
"We Crack Up, Booty Poppin'... "
"I was talking to my mother earlier today about Ruby, and she was basically like, nun-ify her. Put her in a habit," Marcelle Karp, 49, says about her 13-year-old daughter.
We are talking in their cozy two-bedroom apartment in Manhattan. A homemade menorah sits on a wood table in the living room, which seems to be the only room not painted a vibrant color (Ruby's is pink; the entrance neon green). Framed photos of Ruby at almost every age hang on nearly every wall. The door to her bedroom is covered in peace stickers, drawings, and a sign that says "Rockstar in Training." Their dog, Rocky, pitter-patters around on the wooden floor. Everything smells of cinnamon and brownies.
"I was like, 'Mom, I don't think you remember, but in the 1970s, I wore tube tops and short shorts and platform heels!'" Karp exclaims. "When you're 10, you're not aware that it's a sexualized uniform. When you're 12 and you have breasts, you start to look at your body in a different way. There are two ways to interpret it: It's hot, it's summer, I'm going out. Or, I look hot, it's summer, I want to be seen."
"Ohhh, the girls at summer camp! What they wear!" Ruby chirps from the lime-green couch, where she has sunk so far into the purple pillows that all I can see is her brown hair, blue jeans and hands holding up her iPhone. "It's like literally, girls go to Forever 21, pick up bras and go, 'This is going to be great for camp.' "
"Get that crop top from American Apparel that disgusts me," says Karp.
"My friend got me this top and it goes up to here," Ruby says, jumping up and pointing right below her breasts. "It was for camp last summer, and I was like– "
"I'm sorry, it doesn't even fit one boob," Karp adds.
Ruby disappears into her bedroom in search of the crop top. Her room is a confection of maturing girlhood with the pink walls, polkadot curtains, countless photographs, a snow globe collection and handmade collages dedicated to newly discovered writers. Ruby admires Tina Fey, and wants to be a journalist and a comedian when she grows up. She joined YouTube when she was 8 years old, was on Tumblr by 11, Instagram later that year, and Facebook when she was 13. She also uses Vine, SnapChat and We Heart It.
"Okay I can't find it, but I found a different crop top," Ruby says, reemerging with a blue-and-white-striped piece of cloth.
"What does that cover?" Karp says.
"And when I'm wearing it, it's like– " Ruby stretches the fabric tight across her developed chest.
"It doesn't cover one boob!"
Earlier today, Ruby says she was bullied at school by a group of girls who pushed her up against a wall and unzipped her shirt, exposing her bra. "These girls giggled like it was so funny because people would walk by. They were like, 'Oh my god, ha-ha-ha!' I was like, 'Really good friends,'" Ruby says sarcastically. "I just zipped it back up, because I have common sense and I don't want to flash my entire school. So," she adds, pausing, "I try not to wear too many crop tops. But that's not trending."
When I ask her what else is popular right now, she says Urban Outfitters, Brandy Melville, Forever 21 and American Apparel. "Literally, the only reason girls shop at American Apparel is their stuff is really form-fitting. Girls are obsessed with making their chest area look a lot bigger. And now girls wear really, really, really big push-up bras and super, super skintight shirts that don't go below their bellybutton. They're just like, pieces of fabric that are tight, and they wear them around like it's normal. Teachers get really uncomfortable."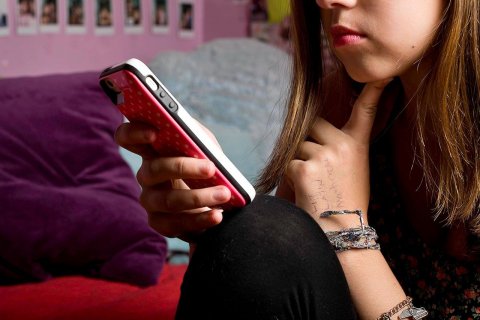 At the Roosevelt Field mall in Garden City N.Y., there is a store for every girl at every stage of development, from The Children's Place and Gap Kids to The Limited and Justice to Forever 21, Victoria's Secret PINK and Sephora. I wander around with Jennifer and her daughter, Olivia, who is 8½ years old (half years matter to tweens). Olivia has bright blonde hair and barely-there eyebrows and wears her hair in a messy bun, just like her mother. She's into peace signs, slippers and playing games on her iPod Touch. That afternoon, we let Olivia lead the way.
Her first stop is Claire's, the blinged-out accessory chain that looks like a life-size treasure chest of worthless goods. Olivia gravitates to the necklaces and hair clips. When I point out a pink backpack with a teddy bear on it, she says, "I used to like that kind of thing when I was little."
At the Disney store, she ogles the toys accompanying the recent film Frozen, but makes it clear she isn't into Disney Junior anymore.
She takes us into the girls' clothing store Justice, which looks like a garbage dump for every style, look and color imaginable. There is no obvious curation; the attitude is more is more. Shirts, dresses, sweaters, tank tops, bras and underwear are piled on top of each other. Display cases burst with backpacks and beauty paraphernalia. In the midst of it all, Olivia walks up to a red sweatshirt with a pug dog dressed up like Santa Claus.
"Do you like any of these underwear?" Jennifer says.
"I don't know," Olivia says, shrugging her shoulders while looking over the messy display of brightly colored panties.
"What about these little shorts that say 'Peace'? Would you wear those?" Jennifer then turns to me. "You know what Olivia really loves? She has a lot of bikinis. You know the bikini you picked out?" she says to Olivia. "We were at Sak's the other day, and it had the, um – And I said dad would kill me?
"It had the thingies!" Olivia exclaims.
"It had, you know.… " Jennifer starts making movements with her hands.
"Fringe?"
"Fringe! It was like a Polo bathing suit but for a little girl, and the bikini top had fringe."
In the background, the pop song "Me and My Girls," by Fifth Harmony, a girl group that formed on The X Factor, starts blasting:
Gotta sleep but instead
Karaoke on the bed
Taking duck face selfies right and left
"Now that I'm paying attention, I feel that there's a lot of mixed messages here," Jennifer says.
We get diva on it
We get queen bee on it yeah
We get Britney, Demi, One Direction, Bieber on it
Jennifer picks up a pair of neon pink stretchy boy shorts covered in candy canes, gingerbread men and the words "sweet" and "love." "This is so like, little girl cartoony with an underlying sexiness, you know what I mean? This is a mixed message."
Olivia starts to get antsy so we leave the store, the music trailing behind us:
And we dance like no one's watching
We crack up, booty poppin'
Like ooh ooh ooh
When it's just me and my girls
"I'm Moving to Siberia"
"Parents who think you can pretend the Internet doesn't exist, or drugs and alcohol don't exist, seem to be more likely to run into trouble," Buckingham says. "You can't shut it out completely; you just have to decide which fences you want to put up."
Ebony Stith, 37, of Flint, Mich., founded Tween Girl Style Magazine in 2010 to give her daughter a parent-approved pop culture outlet that was still trendy. "There is so much they have to deal with out there in the world, especially this new culture of reality TV and wanting to be an online star," Stith says. "I don't think they're mentally or physically capable of handling certain things."
One might argue that never before have parents played such a critical role in the lives of their young girls. From raising important conversations and promoting critical thinking to imposing limits on fashion, TV, music, computer use and social media, they can help preteens navigate the chasm between fantasy and reality.
To find out how this dynamic works, I spend an afternoon hanging out with best friends Kendra and Ava, both 8½ years old, in the basement of Kendra's parents' house in New Jersey, not far from New York City. In their coordinated pink and magenta outfits, they chatter like girls on slightly different cusps of tweendom. While bouncing on yoga balls and lying on the floor, they list their favorite singers (Kendra: Kidz Bob; Ava: Taylor Swift and Katy Perry); the celebrities they admire (Kendra: race car driver Danica Patrick; Ava: teen stars Miranda Cosgrove and Adriana Grande), and what they want to be when they grow up (Kendra: a paleontologist, an author and an inventor; Ava: a teacher, a mom and a princess). They sing Maroon 5's "Moves Like Jagger" and Black Eyed Peas' "Boom Boom Pow".
Later, I ask their parents what it's like raising girls today.
"There is not enough monitoring in the world for the technology we have today," jokes Kendra's mom, Erika, who wears a light-green sweater, her black hair pulled back into a ponytail.
"Our kids are probably mentally and cognitively better prepared, but I think they're not emotionally prepared for the world," says Kimberly, Ava's mom. Ava has an iPad, an iPod and a Mac computer and is into Disney celebrities and pop music. "The disparity between the two makes them even more emotionally immature. At some point it's gonna really throw them.… They're mature in many, many ways, but at heart they're still 8."
"It's scary for us in particular," says Erika, "because we know how hard it was when we were young, and now it's 10 times harder because there is so much more exposure."
"It used to be you kissed a boy, and until your friends let it out of the bag, you were safe," Kimberly explains. "Now it's three minutes, and quite often it might be that guy who's taking a picture and before you even leave that bedroom or that closet for seven minutes in heaven, everybody already knows what happened."
"There is so much more online exposure," Erika says. "[They] don't think, if I do this, the entire world is gonna see it."
Kimberly sighs. "Ugh. I'm moving to Siberia! I'll see you guys in 20 years, at their weddings."
Kendra's father, Aaron, has been sitting quietly, listening, piping up occasionally to explain that he hopes to keep his daughter as young as possible for as long as possible. Once a year, his wife takes Kendra to get her hair blown out straight, which she loves for the same reason Aaron dislikes it: It makes her feel like a big girl. He makes other concessions: Kendra is allowed to wear nail polish, he says, as long as it's clear or a light color (a distinction many parents make). And while she is allowed to text her parents, she cannot text her friends.
"Today, because they're exposed to more, I think they might be able to handle it better," Aaron says. "For example, if they get in front of someone's computer and they put on porn, our kids are probably sophisticated enough to say, I'm not sure I should be watching this. I'm not sure my parents want me to be watching this.' Or, if they saw it, they'd come home and tell us."
When I first interviewed Buckingham four years ago, she explained that parents were the gatekeepers, helping girls navigate popular culture, make good decisions, recover from bad ones and hold onto what remains of an authentic childhood. Two months ago, she had something very different to say: "Before, if you wanted to find out about sex or something innocuous – history, travel, whatever – you had to ask your parents. Now, you just google it.… It's the pervasiveness of technology," she says. "Parents have lost their role as gatekeepers."
"Maybe Smarter Than People Give Them Credit For"
Where does that leave tween girls?"Tweens are dealing with [social media and pop culture] at such a young age and making the mistakes early enough that they just get it," Buckingham says. "It's so innate and ingrained that it's not scary or intimidating. They know how to work it to their advantage in a way that we didn't. We had to learn it; they just get it. I think it's not gonna be as much of a problem for them."
A slow, quiet shift may be taking place among today's tween girls. Ann Shoket, editor-in-chief of Seventeen magazine, and Amy Astley, editor-in-chief of Teen Vogue, have noticed a change in girls' attitudes toward their futures. Ambition, leadership and education have taken precedence over the fluff of fame. "When I came to Seventeen in 2007, girls were not interested in the future," Shoket says. "They were like, 'Please leave me alone, stop bugging me.' So we did. It's only just in the last year that I've begun to see that the future is where girls' interest is really strong. That has been a really big shift."
Astley has seen a similar transformation at Teen Vogue. "When I started [in 2003], girls asked, 'How can I become a model? What celeb have I met?' It was way less sophisticated, less self-actualized and less about them. Now, 10 years on, I'm so happy to see how many girls are asking about college, education, my career and other people's careers too."
Seventeen-year-old fashion blogger turned editor and writer Tavi Gevinson may be an extraordinary exception, but she is just the kind of girl Shoket and Astley are talking about. In 2008, when she was 11, Gevinson started a fashion blog called Style Rookie, featuring her thoughts on runway shows and designers as well as self-styled photo shoots in her parents' backyard in the Chicago suburbs. She quickly became an Internet darling of the fashion world, and in 2011, at the age of 15, she founded Rookie, a popular online teen fashion magazine for girls. Since then, she has spoken at TEDxTeen and appeared on the Forbes 30 Under 30 in Media list, twice. A rising voice of her generation, she has spent roughly half of her young life in the muted white glow of the Internet spotlight.
"People have this general, nebulous idea of girls as this mass of pink, selfie-taking, Kardashian clones," Gevinson says. "And not only do I think that a lot of girls aren't like that, but I also think the girls who are like that are maybe smarter than people give them credit for. For as much as there are a lot of awful messages sent out to girls at the moment, I think that they are better equipped to deal with it."
Censorship, she argues, isn't the solution. "You're not helping a young person teaching them abstinence in the same way that you don't help them by making sure they never, ever come across anything bad online. If you're gonna have sex, this is the safe way to do it. When you use the Internet and find things that could be potentially damaging, this is what you do."
For tween girls, having sexual knowledge is not the same as being sexualized, and the girl who understands the difference probably has a strong support system. If preteen girls are more capable of navigating their world than adults realize – if their new playground is online, on apps and on smartphones – should parents let children plug and play?
Dr. Lawrence Selter, a child and adolescent psychiatrist with Harvard Medical School and Massachusetts General Hospital, says that for most preteens and teens, social media is a must. It's how they socialize and keep up; how they learn and share and communicate. "I think that the kids seem to be one step ahead of their parents in terms of using the latest social media site," says Selter, who has been practicing for 30 years.
"I'm not so concerned if they're on Instagram or Vine, but I am concerned about what their support group is," says Georgia Gaveras, director of training and education in child and adolescent psychiatry at St. Luke's Roosevelt Hospital Center in New York City. "Parents or adults need to make themselves available to kids at a younger age than we might expect to help them navigate this."
Learning to forge friendships online and fight cyber bullying are now key developmental skills, and Daley cautions that latency - the developmental period when adult yearnings and sexual urges are dormant, waiting to be awakened in adolescence - has evaporated. "Now, with all of the advertising and provocative media, I think [kids are] latent no longer," she says. "When they are exposed to too much too soon, the developmental tasks that need to be mastered are not mastered. They're thrown into the shark pool before they're ready to swim."
But many are swimming, which suggests that excessive exposure to pop culture and sex helps prepare preteen girls for the culture they'll be exposed to during adolescence.
"There's a question in child development about whether all of this social media will change the way we think normal development should be," says Selter. "Either one of two things will happen. We see that it doesn't really affect it, or we're going to have to rewrite some of the theories about social development and reconsider what social development will look like in the age of social media.
"The framework is lagging, and I think it will only begin to evolve as we have more data. Based on older models, we'll end up with a lot of self-centered, narcissistic people who can't tolerate it when things don't go their way. I hope not, but the jury is still out on that one.
"I don't know what the long-term effect will be on these kids," says Selter. "I don't think anyone does."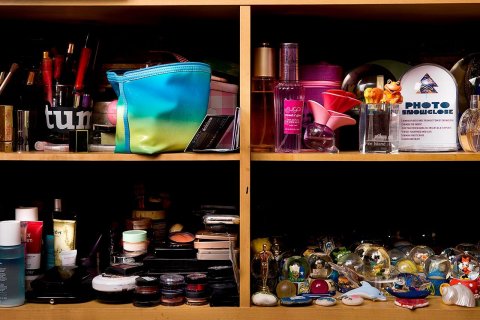 "Those Are Not Real Girls"
If, as Selter argues, it will take decades to fully understand how tweens react to today's sex-saturated, pop culture-obsessed, instant-gratification world, I figured I could at least find out how the tween girls I interviewed in 2009 have changed. This winter, I met again with Brianna, 16, Sarah, 16, and Cat, 15. More than four years have passed since they talked to me about Lady Gaga, boys and blow jobs. Now sophomores in high school, Brianna and Sarah attend public school while Cat goes to private school. All three have grown into confident, inquisitive teenagers - with flashes of their tween selves still there: Brianna's booming, playful voice; Sarah's steady, quiet presence, Cat's infectious, bubbly personality. When I reminded them that, four years ago, they told me their generation was more advanced than any other, they burst out giggling.
"We went on walks with boys!" Brianna says, sitting on the couch in her parents' living room in Uggs, leggings and a plaid collared shirt. "We kissed on the cheek!"
"I remember I refused to walk next to my boyfriend in fifth grade, I was so embarrassed," says Cat. "I didn't really like him. He played Pokémon. But I thought it was cool to have a boyfriend." Taller and thinner, she has long brown hair dyed red and wears smoky eye shadow and paisley pants.
"It's crazy how many people in my grade have already had sex," says Sarah, who sits cross-legged in black leggings and a gray T-shirt. She and Brianna both wear gold nail polish.
"I'm gonna explain to you the social stratification in our grade," Brianna announces, grabbing my pen and drawing a picture of her school cafeteria in my notebook. "There are the sluts. Then there's my group. Then there's Sarah's group, and then there's the boy group. They all hang out together, even if they hang out with different girls."
"I don't think any of them are virgins," Sarah says, pointing to the group labeled Sluts.
"They hang out with guys and hook up to look popular. The majority are having sex, probably, but secretly each one hates each other," Brianna says. "No one in my group has had sex. I don't think anyone in your group has had sex," she adds, turning to Sarah, who is the only one of the three with a boyfriend. "And the boys, I don't think any sophomore boys have had sex in these groups."
Who, then, are these girls sleeping with? In unison comes the answer: "Older guys!"
"Guys don't need approval from girls, but thes