Almost a whole year after Sarah Jessica Parker, Kristin Davis and Cynthia Nixon confirmed Sex and the City was getting an HBO Max reboot, the all-new episodes are about ready to land on our screens.
Little has been revealed about the new iteration of the show, but through teaser trailers and the official Instagram page, it's clear that not only are major characters returning, the kids are all grown up and Mr. Big (Chris Noth) is very much still in the picture (sigh).
One notable absence that will surely be felt is that of everyone's favorite, NSFW PR exec, Samantha Jones. "And just like that," the iconic foursome has whittled down to a trio, with Kim Cattrall publicly denouncing her co-star Parker and exiting the franchise for good.
That said, we'd like to think in an alternate universe, the four of them are yet again raising their Cosmo-filled glasses in some boujee New York City bar, laughing about their many, many poor decisions about men (and fashion, for that matter).
We couldn't help but wonder... where would the original characters be now, if the show had continued? Here are our (completely serious) predictions.
1. Carrie's shopping habits have caught up with her and now she's living in Charlotte's closet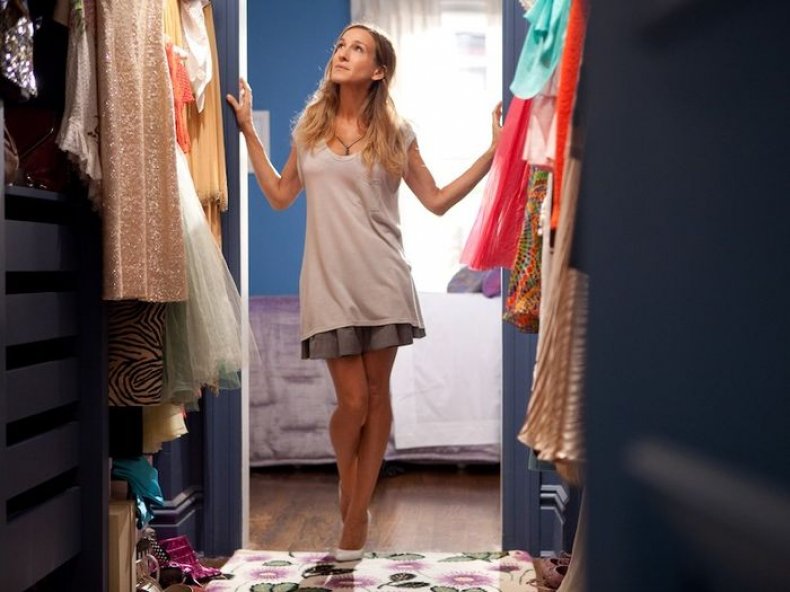 In the original show, Carrie bounced back from her debt woes when Charlotte bailed her out by gifting her Trey's engagement ring to pawn.
But, as we've seen in every episode (and movie) since, Carrie just cannot stop splashing the cash. So, it stands to reason that almost twenty years on, she's completely bankrupted herself and is living in a pile of old, worn Manolos in Char's walk-in closet.
2. Justin Theroux comes back as yet another iteration of Carrie's lovers, and she cheats on Big with him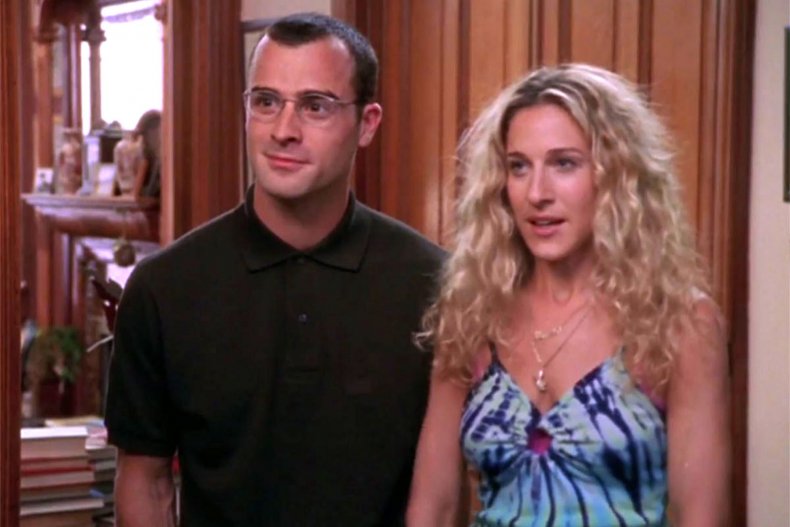 As every SATC stan will know, JT (no, not that one) featured in the show not once, but twice. The first time was as up-and-coming author Jared in Season 1, the second was as Vaughn Wysel, another fellow writer with a darling family and, well, a premature ejaculation issue.
Could he return in And Just Like That...? We very much believe he could.
3. Charlotte and Harry try to spice things up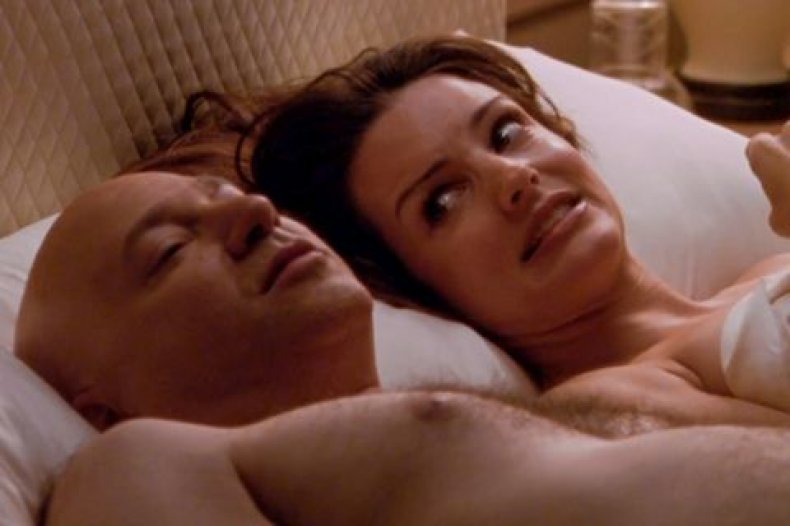 The pair have always been well-suited (despite THAT argument about Char being too good for our Harry), but, y'know, when you have kids and have been together for so long, it can take its toll on the old sex life.
Wanting to spice things up in the bedroom, Charlotte agrees to finally take it "up the butt."
4. Jack Berger makes a brief cameo—as a burger stand server
We wonder how many burgers Berger can flip in an hour?
5. Samantha left the group via Post-It note
Sticking to the Berger theme, we sincerely hope Samantha stuck it to The Girls (quite literally) with a Post-It note, which simply read: "I'm sorry, I can't—don't hate me."
6. Samantha gets canceled when footage of her from Dubai leaks
Sex and the City 2 has many (many, many) flaws, but its worst moments are Samantha's very culturally ignorant reactions to the local laws. All it would take was one PR rival to put the footage on Twitter and she would be at the center of a (probably deserved) social media firestorm.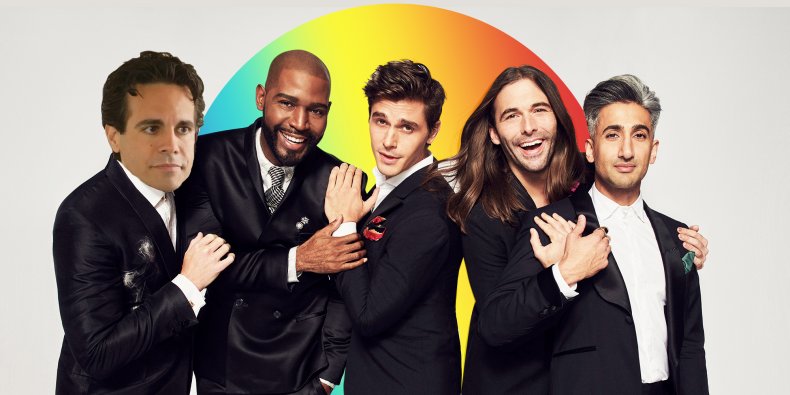 7. Anthony joins Queer Eye
Netflix viewers everywhere love the Fab Five, but sometimes their constant love and positivity gets a little much. Enter Anthony Marentino, the kind of friend who is ready to insult you to your face when you need it, and will terrify every shop assistant into bringing you their best looks.
8. Jules and Mimi gets a gritty reboot
In this world of endless reboots (Sex and the City might know a little something about that...), one show has been noticeably absent: Jules and Mimi, Miranda's favorite BBC America show about a Black London "bloke" and his landlady girlfriend. In 2021, Miranda would definitely be watching a 10-part Paramount+ version that was also somehow a true crime show.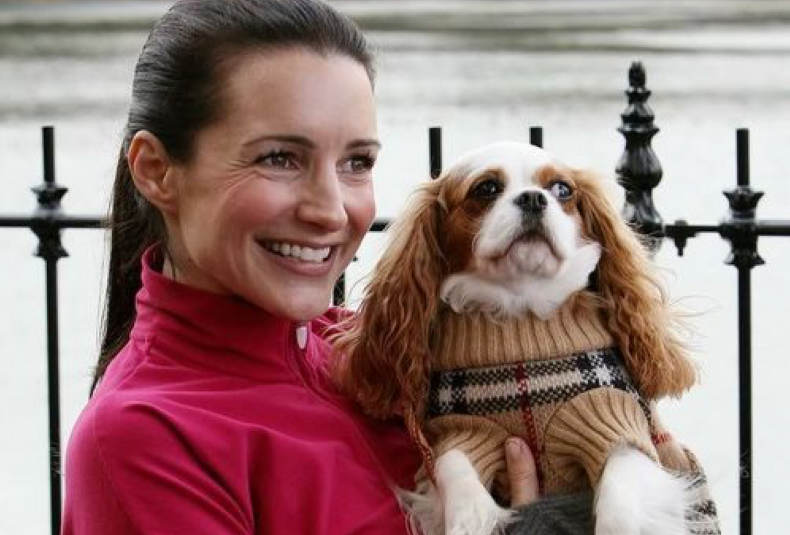 9. Pete and Elizabeth Taylor have a torrid dog affair
In Sex and the City, it seemed that we explored everyone's love life except one crucial character: Pete, the adorable dog of the adorable Aidan. Don't dogs deserve love too? We think so, and that is why he deserves to find love with Charlotte's blue-ribbon winning Elizabeth Taylor. It's Sex and the City meets Lady and the Tramp.
10. Miranda finds her true love (and it's not who you think)
Throughout SATC, Miranda's person was hiding in plain sight the whole time. They may have had a frosty start, but they were always there for each other. They even raised a baby together.
That's right, Miranda's true love is her cleaning lady Magda. Why, who were you thinking of?
After the original show botched its lesbian storyline, it is time for the show to make amends and gives us the sapphic September-December romance that we deserve.