'Sex and the City' Fans Demand Justice for Steve in Latest 'And Just Like That' Episode
Steve Brady and Miranda Hobbs were one of the most enduring and beloved couples of Sex and the City—until And Just Like That started and ruined their love story.
Spoilers ahead.
The latest episode of the HBO Max reboot has fans protesting the treatment of the character played by David Eigenberg after his wife of around 20 years, Miranda (Cynthia Nixon), asked for a divorce.
Miranda has of course been having an affair with podcast host Che Diaz (Sara Ramirez) and exploring her sexuality with her new nonbinary lover.
When Che realized their new girlfriend is not in an open marriage they declared they are "not a homewrecker," prompting Miranda to tell Steve she's getting a divorce.
"This isn't enough for me," she said. "I want more. More everything—more connection, more energy, more sex, more me. More, Steve. More."
The episode was a crushing blow for fans as Miranda totally blindsided Steve, who confessed that he was genuinely content in their quiet and peaceful marriage.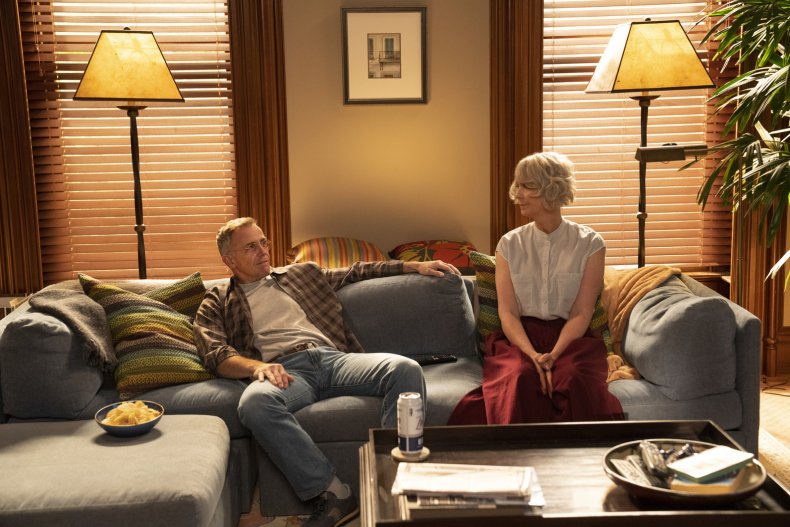 "It's always like this," he said. "You don't think that I'm enough, then I'm kind of enough and then I'm not enough again. I'm always there, you know, hanging in for us.
"I'm too old to rally for us again," he added.
And just like that—Miranda and Steve are over.
Steve's speech left legions of viewers screaming "justice for Steve!" at their TVs.
"Justice for Steve but also for the original Miranda," reads one tweet.
While another added: "I demand justice for Steve."
"Miranda you are trash and Steve deserves better. I hope Che is with someone else when you get to Cleveland," reads another tweet.
"I will choose to remember them like this, and this way only," added another.
The And Just Like That writers have actually come out in defense of Steve and Miranda's storyline in the reboot.
Elisa Zuritsky and Julie Rottenberg explained the controversial plot and said they wanted to show another reality.
"Miranda's journey is representing another reality out there, which a lot of people go through—the reevaluations and transitions in life," Rottenberg told Vanity Fair.
"Grown couples grow apart, and people come to epiphanies about what their spouse is or isn't fulfilling for them. Miranda's story was very representative of a certain path that a lot of women find themselves on."
While Zuritsky added: "Even moral, generally wonderful people make choices that aren't necessarily admirable or virtuous."
And Just Like That... airs Thursdays on HBO Max.