Sex, Drugs, Climate Change: This Week Netflix's Top 10 Gets Seriously Dark
Is everyone OK out there? Netflix's Top 10 this week is depressingly dark, with a list of new and past releases offering horror, true crime and more.
There's no denying Netflix's true crime and thriller content is top-notch, so we're not surprised to see the new film Fatal Affair leading the list this week. Even a family film, The Lorax, has some seriously dark messages about humans ruining the environment.
As the coronavirus continues to rage across America, it seems this week's escapist fare is focusing on different troubles, from drugs to missing people. If any of that sounds like what you're looking for, whether it's fictional or real, you'll likely find comfort in the building conversations online.
Here's what everyone is watching and what Twitter users think of the releases.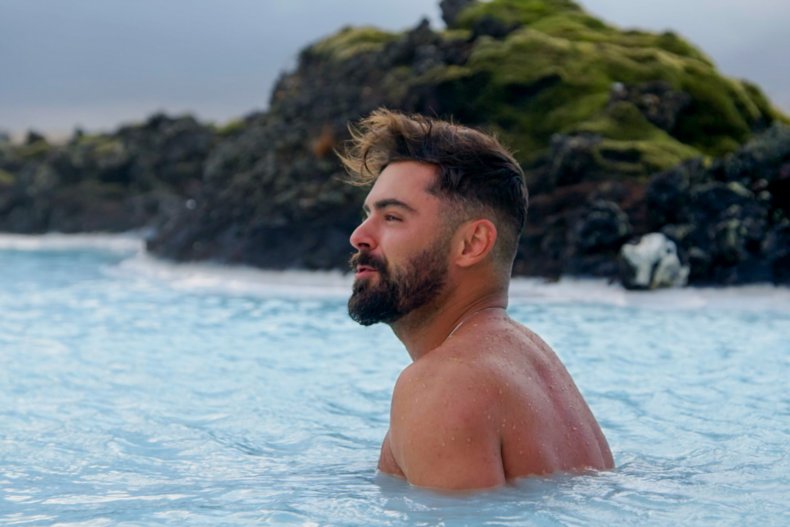 1. Fatal Affair
Leading this week's Top 10 is a sensual thriller that can be perfectly summarized with a quick play of Mariah Carey's "Obsessed." Ellie, played by Nia Long, gets in some serious trouble when an old friend develops an eerie infatuation with her. Though the film is certainly trending, viewers have taken to Twitter to claim the plot is overused.
2. The Old Guard
This seriously suspenseful movie, which stars Charlize Theron, will have you on the edge of your seat. If you like action films, you're going to love the leads, immortals who protect humanity. When they discover another immortal, things get wild.
3.The Business of Drugs
If you've ever wanted to know more about drugs, now is your chance. Each of the six episodes of The Business of Drugs focuses on a specific type of high-inducing substance, from heroin to opioids to cannabis. But the series is more about their profitability than their effects on users. There's an enormous economy built around illegal drugs. So how does it work?
4. Down to Earth With Zac Efron
There's so much more to Efron's new series than just the obvious eye candy, which is Efron and his awesome beard. In this eight-episode documentary series, he travels the world to speak with people making a significant difference in sustainability. It's all about saving the planet, and not only is it enjoyable, it's highly educational.
5. The Lorax
One of the few family-appropriate offerings in this week's Top 10 is The Lorax, inspired by the Dr. Seuss book of the same name. It's animated and certainly enjoyable to stream, while also conveying a strong message about environmental preservation. Zac Efron would approve (and he does, because he's in it).
6. Unsolved Mysteries
From supernatural occurrences to mysterious deaths never explained, Unsolved Mysteries looks at some seriously frustrating stories and asks viewers for help. Unlike other series, viewers can submit tips to the cases of Season 1 and even write in mysteries they'd like to see examined on Season 2.
7. Dark Desire
It's hard to summarize this one without giving away major spoilers, so we'll leave you with a few keywords: sexy, secret, obsession, thrills. If you'd like to compare it to Netflix releases past, think 365 Days or You. And the best part? There are 18 episodes in Season 1, meaning your weekend binge just got a whole lot longer.
8. Warrior Nun
The Internet can't stop talking about Warrior Nun, which seems to be quickly rising to one of Netflix's most applauded original series. A woman named Ava wakes up one day to find she has superpowers. What she'll choose to use them for, or against, comes next.
9. Jeffrey Epstein: Filthy Rich
If you haven't heard about Filthy Rich yet, you're seriously behind. This Netflix original documentary series tells the stories of Epstein's alleged victims. It's sure to rip you apart with its devastating revelations. But real-time justice is being served.
10. The Baby-Sitters Club
Finally, something a bit more wholesome. The Baby-Sitters Club is inspired by the classic children's book series but steps into 2020 with a modern twist. Not only does it draw on nostalgia from reading the books, but it also promotes equality in race, gender and sexuality.