'Sex Education' Season 2: Meet the New Cast Members of the New Season
Sex Education Season 2 is streaming now on Netflix and fans of the series may recognize a few new faces among the cast Stars like Aja Butterfield, Gillian Anderson and Ncuti Gatwa are joined by a few famous faces, a cast of newcomers and even a surprise cameo from a British national treasure.
Who are the new cast members in Sex Education Season 2?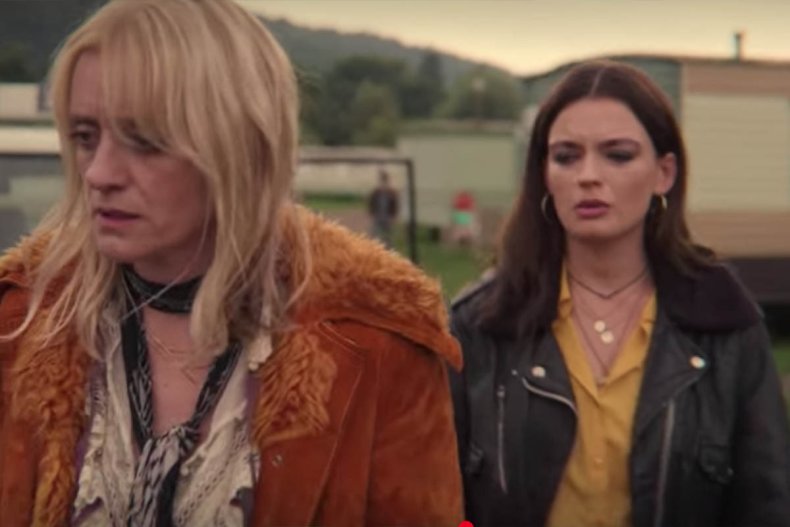 Erin Wiley - Anne-Marie Duff
We heard about Maeve's troubled addict mother in Season 1, but in Season 2 she is back in Maeve's life, played by Anne-Marie Duff. It's the second troubled mother role in a year for Duff, who was Ma Costa in HBO's His Dark Materials series. She is also known in the U.K. for her role in the original version of Shameless and for playing Elizabeth I in The Virgin Queen.
In a recent interview with Metro, Maeve actress Emma Mackey said of Duff's casting: "As soon as I found out she was playing my mum I welled up a little bit, I'm not gonna lie. She's amazing, she's just like, the most incredible woman and she's so sensitive and profound and works really hard and crafted this amazing character so all I had to do is just react off her."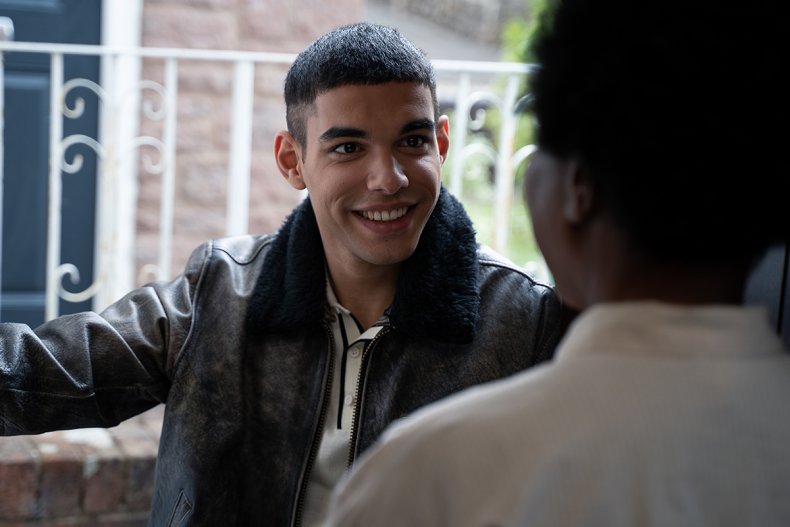 Rahim - Sami Outalbali
For Sex Education Season 2, Moordale Secondary School has a new pupil in Rahim. Though when he arrives he turns the heads of the majority of the school's girls, he then reveals he is gay and becomes a love interest for Eric (Ncuti Gatwa). Though probably unfamiliar to English-speaking audiences, francophones may know actor Sami Outalbali from French TV shows like Netflix's Mortel, Les Grands and the movie Les Tuche.
Dex - Lino Facioli
Game of Thrones fans will recognise Lino Facioli, who in Sex Education plays Quiz Heads member Dex, as Robin Arryn, the Lord of the Eyrie probably best known for still being breastfed into his young adolescence. However, the actor also starred in Jonah Hill comedy Get Him to the Greek.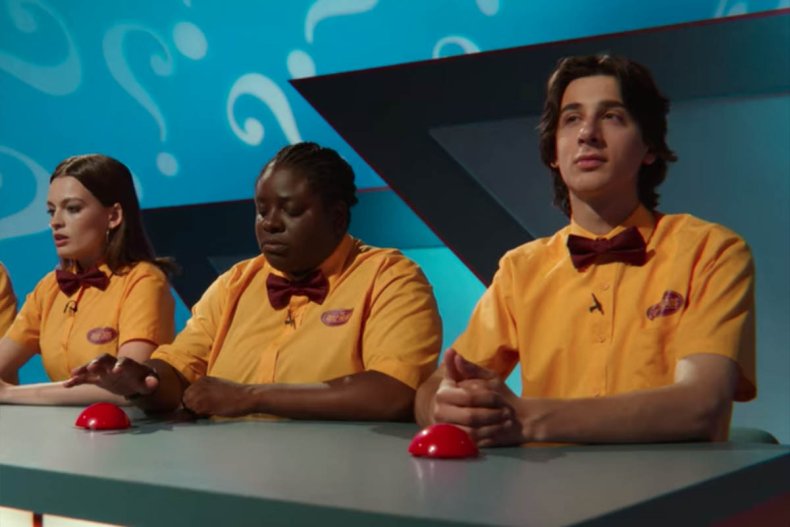 Viv - Chinenye Ezeudu
Another Quiz Heads member alongside Dex and Maeve, Viv is probably the smartest person at Moordale and becomes the tutor of dissatisfied swimmer Jackson (Kedar Williams-Stirling) while pining over Dex. Though the actor who plays Viv Chinenye Ezeudu is making her onscreen debut in Sex Education, it is only the first part of a Netflix double bill for her, as she is about to star in the streamer's Harlan Coben adaptation The Stranger later in January.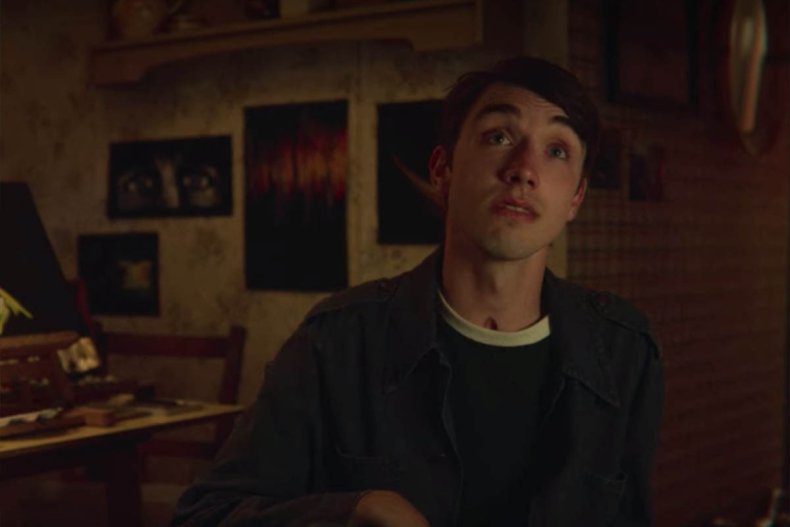 Isaac - George Robinson
Also making his debut onscreen is actor and disability activist George Robinson, playing Maeve's new friend and neighbor Isaac. Speaking to HeyUGuys, he said of the character, "Him and his brother move into the caravan site, and he's a bit of a troublemaker. He mills around messing with people, telling people weird stories...very rarely does he say anything with a straight face, similar to myself."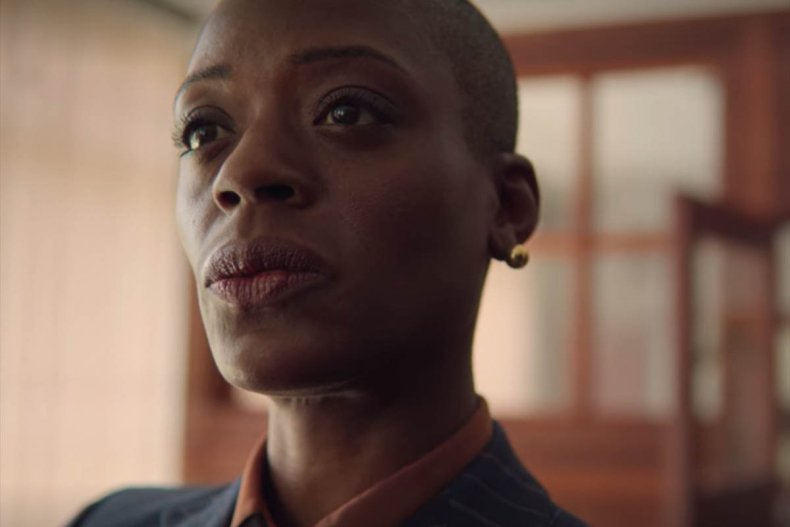 Maxine - T'Nia Miller
After a potential chlamydia outbreak infects the school, a school board inspector is brought in to find out exactly what is at the bottom of all the hysteria. She also plays a vital role in the finale of Season 2 which suggests she might be back in a bigger role in Season 3. The actress who portrays her, T'Nia Miller, was most recently seen in a lead role in HBO's Years and Years.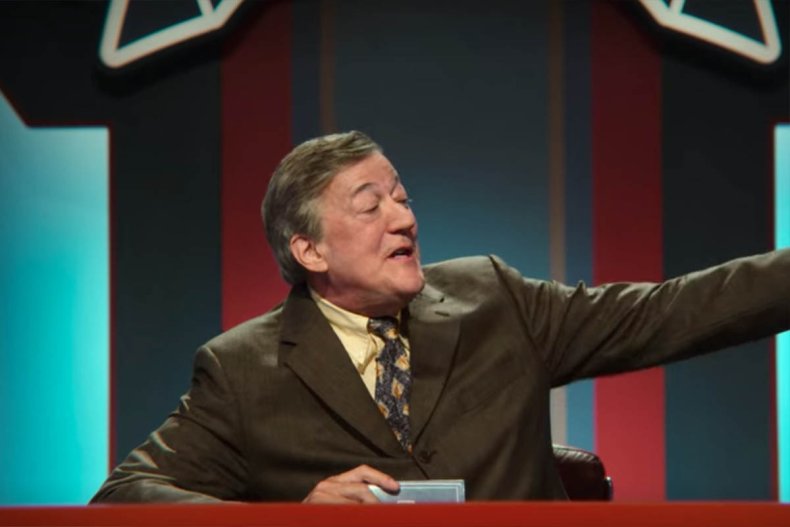 Quiz host - Stephen Fry
In the last episode of the season there is a quiz, presided over by British comedy legend Stephen Fry (who in the U.K. is well known as a quiz host for his former role on BBC show QI). American audiences may know Fry from his guest roles on shows such as Veep and Bones, or from classic British comedies like Blackadder and A Bit of Fry and Laurie, in which he starred alongside House actor Hugh Laurie.
Sex Education Season 2 is streaming now on Netflix.