'Sex Education' Season 2 Recap: 8 Unanswered Questions That Are Driving Us Mad
Premiering on Netflix this September, Sex Education Season 3 will look and feel pretty different from previous installments.
Not only do the students of Moordale High have a brand new school uniform, there will be some fresh faces among the cast (including Jemima Kirke from Girls).
While there are several changes coming our how, however, the hit show will pick up from where Season 2 left off — hopefully providing some much-needed answers for fans.
From the voicemail Otis left Maeve, to Eric and Adam's blossoming romance: here's a recap of what went down in Season 2.
1. Will Maeve ever hear Otis's message?
Perhaps the most burning question on everyone's lips is whether or not Maeve (Emma Mackey) finds out about Otis's (Asa Butterfield) voicemail.
As fans will recall, the pair's friendship had been on the rocks, owing in part to Otis's new relationship with Ola (Patricia Allison). But by the end of Season 2, the couple had called it quits and Otis finally realised his true feelings for Maeve.
After coming to his senses, Otis left Maeve a voicemail confessing his love for her...only for the romantic gesture to be sabotaged by her new neighbor and friend, Isaac (George Robinson), who deletes the message after hearing Otis's impassioned speech.
Here's hoping the two sort it out and see through Isaac's scheming.
2. Will Jean keep her baby?
Between her breakup with Jakob (Mikael Persbrandt) and her reconciliation with ex-husband Remi (James Purefoy), Jean (Gillian Anderson) definitely had a lot on her plate in Season 2!
Just when she thought she was out of the woods, Jean started experiencing chest pains and went to the doctor, who told her she was simply brokenhearted. However, after some tests, it was revealed that Jean was in fact pregnant with Jakob's baby.
But will she decide to go through with the pregnancy? Given the show's track record of dissecting big topics — from sexuality and gender politics, to the myths shrouding sexual health — it is possible they will examine pregnancy in older women and the potential risks associated with it.
At the very least, we're hoping Jean and Jakob work things out and tackle the news together.
3. Will Eric and Adam last?
At the beginning of Season 2, Eric (Ncuti Gatwa) started dating new guy Rahim (Sami Outalbali). Despite their chemistry and growing affection for one another, however, Eric still had feelings for Adam (Connor Swindells).
It all came to a head during Moordale High's production of Romeo & Juliet: The Musical, when Adam decided to publicly come out as bisexual and confess his true feelings for Eric.
Fans were left divided when Eric chose Adam over Rahim, with many questioning why Eric would want to be in a relationship with the man who bullied him for years.
Mirroring fans' concerns, Otis was quick to question Eric's decision and Rahim, commenting: "Be careful. He can hold your hand, but I'm not sure he can catch you."
Despite protestations, the official images for season three show Eric and Adam running down a hill holding hands, suggesting they are taking steps to make their relationship work.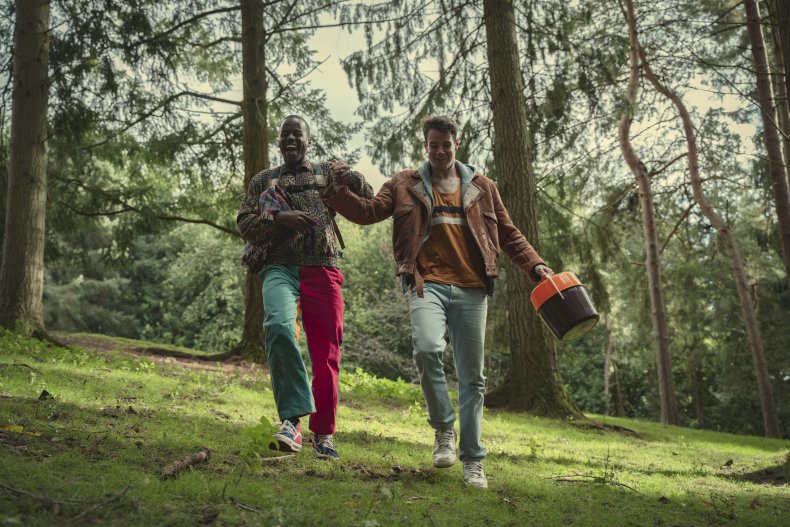 4. What will happen between Ola and Lily?
As they grew closer as friends, Ola began having sex dreams about Lily (Tanya Reynolds). It then progressed into a romantic relationship after Ola broke up with Otis.
At first, their romance felt awkward and forced, with Lily shutting down Ola's advances. However, by the end of Season 2, it seemed like the pair had finally let their guard down and were willing to explore their feelings and sexuality with each other.
Could Ola and Lily be Sex Education's next power couple? We think so.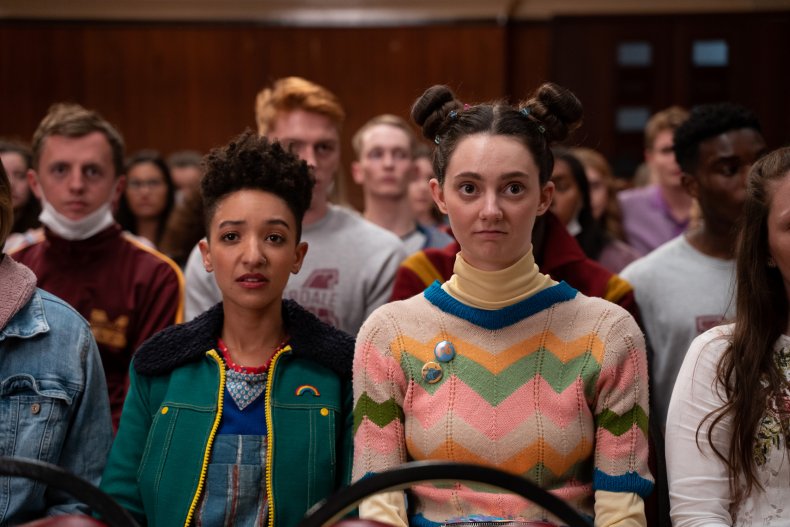 5. Who is the new headteacher of Moordale, exactly?
As if the school play wasn't already awkward enough, Mr. Groff (Alistair Petrie) decided to take to the stage in protest of the show's sexually-explicit content. Following his outburst, he was told to take a leave of absence by the school board.
Since, the Season 3 trailer has revealed that Mr. Groff will be replaced by Headmistress Hope (played by Jemima Kirke), but we've yet to see how much change is afoot.
If the clip is anything to go by, it looks as though Moordale High is in for a bit of a shake-up, to say the least.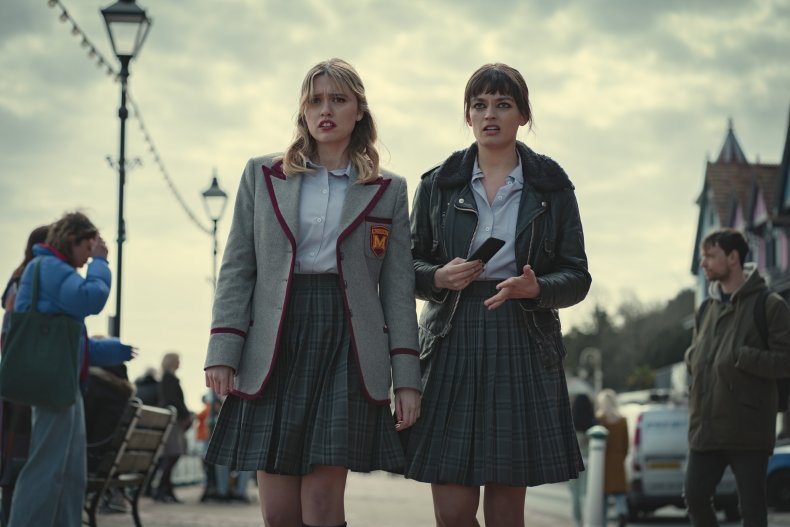 6. What will Jackson do next?
The pressure of competing in a sport he no longer loved got too much for Jackson (Kedar Williams-Stirling) in Season 2.
Pressured into swimming by his pushy mother, Jackson confessed to classmate Viv (Chinenye Ezeudu) that he had self-harmed to get out of competing in swimming races.
Jackson made it clear to his parents that he would not be swimming competitively again, and was ready to explore his identity away from swimming.
Fans are also rooting for him and Viv, an over-achiever who provided support for Jackson last season.
7. Will the Sex Clinic re-open?
Maeve and Otis's sex clinic — which saw them charge their classmates for unsolicited sex advice — was shut down when Otis's mother Jean became the school's sexual health adviser.
At the end of the season, Jean found out about the pair's venture and was furious to hear her son had been profiting from giving out uneducated sex advice. Maeve and Otis weren't exactly on speaking terms, either.
Could it return in Season 3? Only time will tell...
8. Will Maeve's mum return?
At the end of Season 3, Maeve made the heartbreaking decision to turn her mother Erin (Anne-Marie Duff) in to social services and to have her baby sister taken away, after suspecting her mother had turned to drugs again.
Whether Erin will return is unknown, but it is likely the new episodes will explore the fallout of Maeve's decision.
Sex Education premieres on Netflix on Friday, September 17.