Who Plays Viv's Boyfriend Eugene in 'Sex Education' Season 3? 5 Facts About The Star
Chinenye Ezeudu stars as Viv Odusanya in Sex Education, one of the smartest girls at Moordale High School.
At the beginning of Season 3, Viv is in a long-distance relationship with her boyfriend Eugene, whom she is hoping to attend Oxford University with in the future.
Throughout the series, the couple have steamy sexting sessions involving medieval foreplay, leading Viv to have a frank discussion with Eugene about her sexual fantasies.
The mysterious Eugene eventually makes an appearance in the final episode of the series, making a jaw-dropping entrance as "Milkshake" by Kelis plays in the background. Nobody can stop looking at him as he walks Viv towards the doors of Moordale High.
Eugene is played by up-and-coming actor Reece Richards and is a new addition to the Sex Education cast.
Newsweek has 5 acts you need to know about the Sex Education star.
5 Facts about Sex Education Star Reece Richards
1. Reece Richards is a musical theater star
Richards has appeared in tours of the West End musicals Motown: The Musical and Hairspray.
In Motown: The Musical, Richards performed as Jackie Wilson and Marvin Gaye, and in Hairspray he was part of the ensemble and took on the role of Seaweed.
2. He is an up-and-coming actor
Sex Education Season 3 will be Richards biggest acting role to date.
However, he is no stranger to the small-screen, having starred in numerous adverts for fashion brands, including Ted Baker and Not On the High Street.
3. Reece Richards is a model
Speaking of which, Richards is a professional model and features shots of his modeling work on his Instagram. You can follow him @reecejrichards.
Most recently, he appeared in the advert for Runners Need which he has also shared snaps of on his Instagram.
Previously, he appeared in numerous fitness campaigns for JD Sports.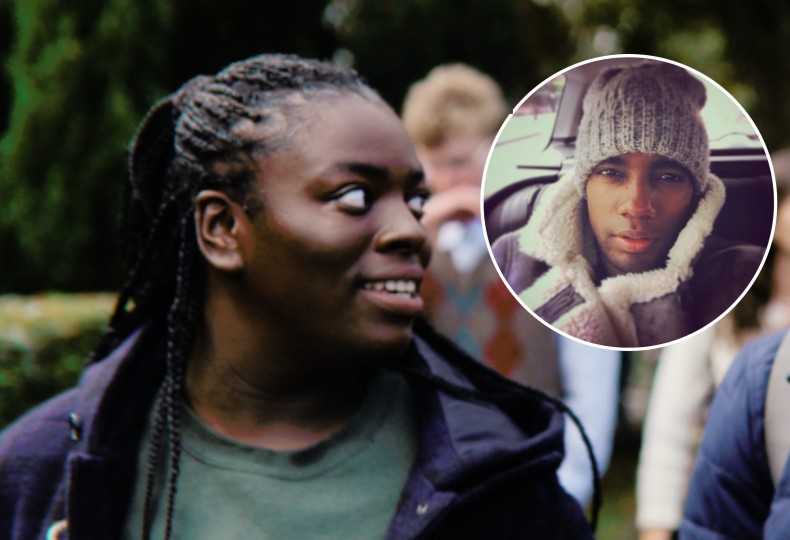 4. Reece Richards is "highly" skilled in running and athletics
According to his profile on Spotlight, a casting platform, Richards is "highly skilled" in athletics and running.
He is also skilled in boxing and football.
5. Reece Richards can sing and dance
Richards is trained in several forms of dance, including contemporary, freestyle, hip-hop and street.
He can also sing, but sadly his dulcet tones are not heard in Sex Education Season 3.
Sex Education Season 3 is streaming on Netflix now.