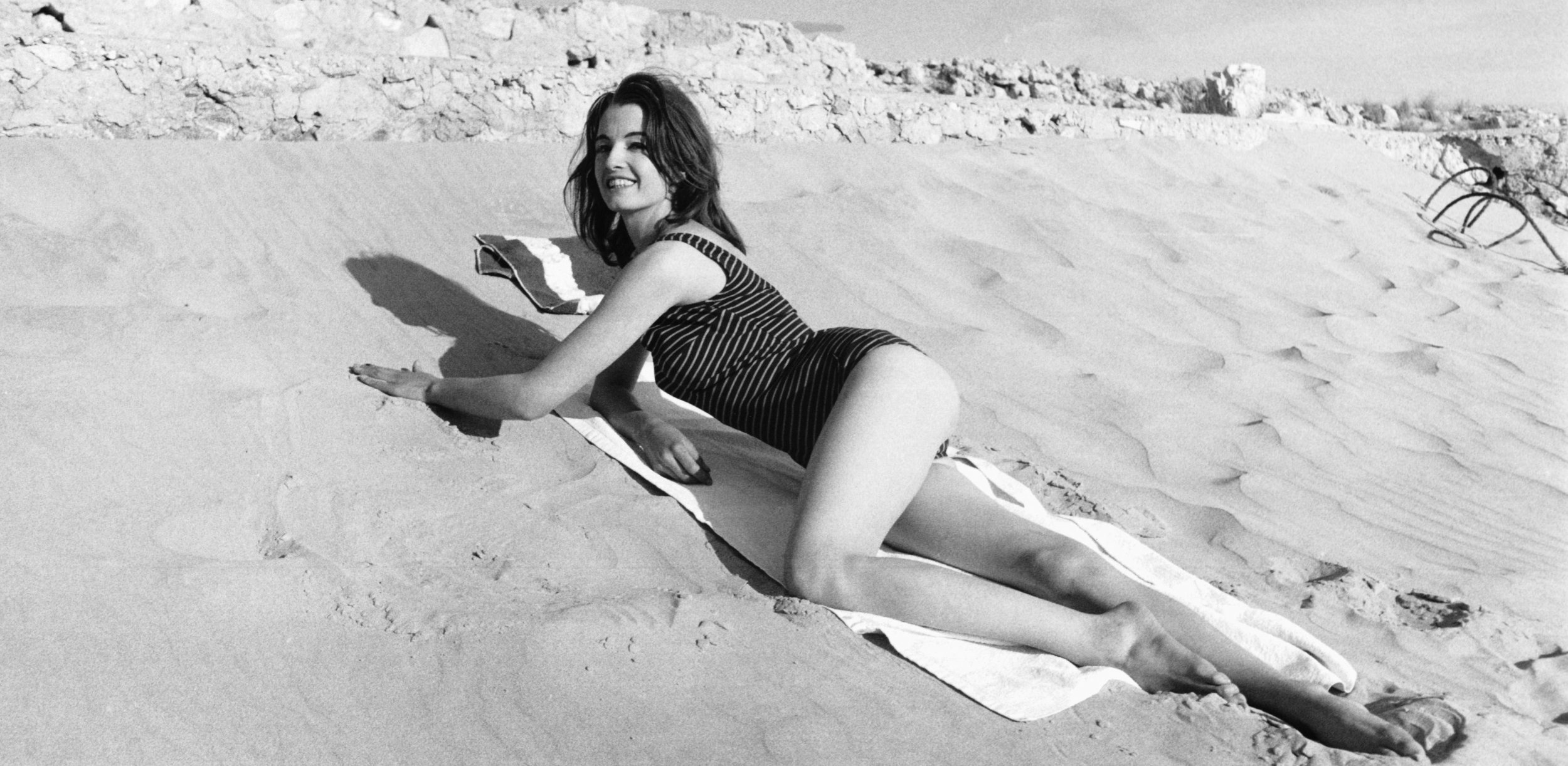 Andrew Lloyd Webber ranks alongside the Beatles as one of England's most successful musical exports of all time, with international hit musicals based on the Bible (Joseph and the Amazing Technicolor Dreamcoat and Jesus Christ Superstar), Argentinian politics (Evita), T.S. Eliot's whimsical feline poetry (Cats), and a classic French horror story (Phantom of the Opera).
But even a composer with such eclectic inspirations admits it might seem odd he should have lighted on Stephen Ward, an obscure figure from a long forgotten British political scandal of the early 1960s, as the tragic hero of his latest piece of musical theater, Stephen Ward.
"Frankly it's not everybody's cup of tea," Lloyd Webber muses when I call him at his London home in Chester Square. "I know that, but every now and then it's good to take on a subject that may appear to be a bit strange. And at the same time it's allowed me to do a lot of musical things that I might not otherwise have done."
Strange is as apt a description of the Profumo Affair as any.
A little history: As Britain's powerful War Secretary, responsible for the nation's armed forces and military strategy, John "Jack" Profumo was privy to the U.K.'s nuclear secrets at the height of the Cold War.
When this "respectable" married man and pillar of the Conservative Party was found to have enjoyed a long affair with Christine Keeler, a 19-year-old nightclub showgirl he met at a party thrown by friends, all high-society hedonists, and that he may have unwittingly shared her with a Soviet spy, the British political establishment panicked.
The opposition Labour Party made hay, and alarm bells sounded at the highest levels in Washington. J. Edgar Hoover and Bobby Kennedy both took a close look and apparently anxious interest in this very English scandal that combined aging Tory aristocrats and nubile young tarts, high jinks and low-life characters running amok at the heart of the stuffy, complacent British Establishment.
Adding spice to this rich mix, in an era of volatile race relations in Britain, after sharing a bed with Profumo, Keeler moved on to have flings with black musicians, and the whole tangled affair came to light when a London jazz promoter who had been dumped by Keeler fired shots into the apartment she shared with her fellow good-time girl, Mandy Rice-Davies.
The owner of the apartment was Ward, who rashly talked to the press about the incident, which led to the whole shebang being plastered across the front of the tabloids.
What came to be known as the Profumo Affair took a serious turn when Profumo lied to Parliament about his affair with Keeler, was exposed as a liar and was obliged to resign. The scandal shocked Britain and shook the Conservative government, led by Prime Minister Harold Macmillan, to its core.
A few months later, Macmillan resigned when he discovered he had prostate cancer, and his deeply damaged government was voted out of office the following year.
The tabloids had a field day, while the Brits looked on with a mixture of shock, indignation, salacious titillation, and wry amusement. The Profumo scandal marked the end of an era and the final chapter in the anachronistic upstairs, downstairs, Downton Abbey life that limped on in louche aristocratic country houses 20 years after World War II.
Britain never really recovered the complacent self-composure of those far-off days.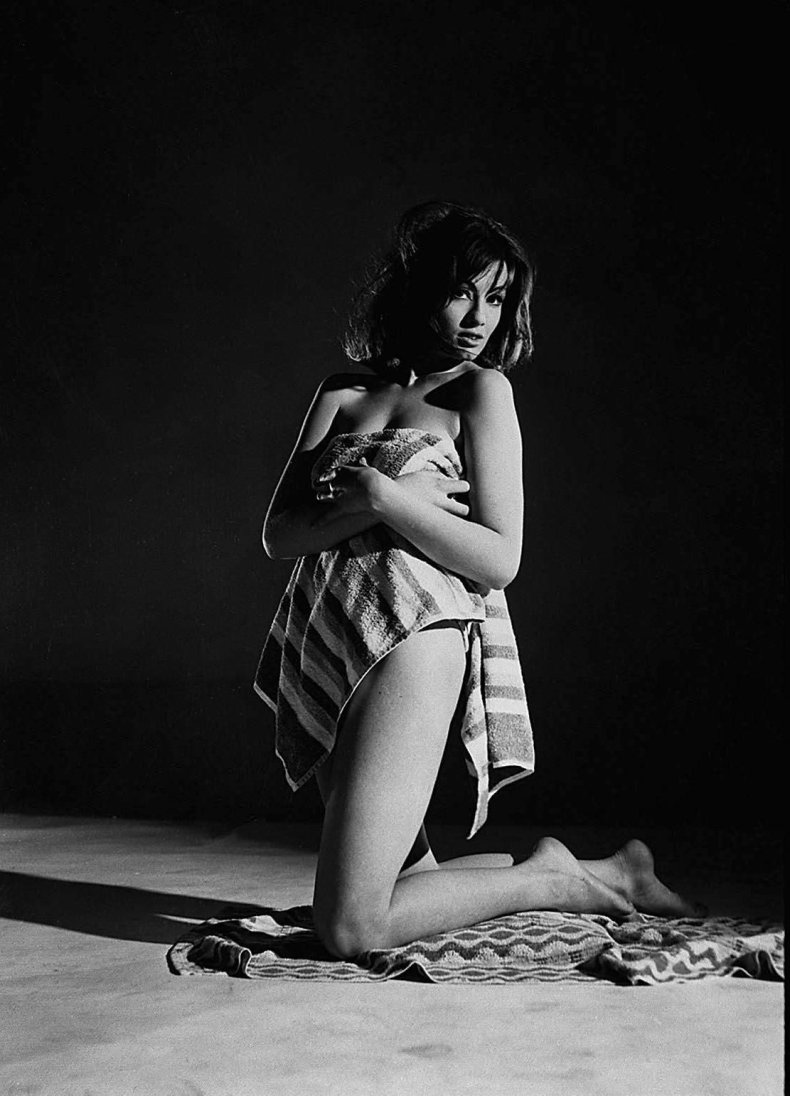 Hidden in the eye of this political tornado was the man who had introduced Profumo to Keeler. The 50-year-old Ward was, by all accounts, a charming and skilled U.S.-trained osteopath as well as a gifted portrait artist who had painted Winston Churchill, Mahatma Gandhi, Elizabeth Taylor, and the queen's husband, Prince Philip.
A particular friend of Viscount William "Bill" Astor, who owned the British establishment's house organ, The Times, Ward loved to take sexy troublesome young women like Keeler and Rice-Davies under his wing and introduce them to his fun-loving socialite pals. Ward also offered his services to Britain's domestic spying agency, MI5, proffering himself as a backdoor Cold War go-between to keep tabs on his friend (and Keeler's supposed lover) Yevgeni Ivanov, a Soviet naval attaché and spy in the Russian London embassy. Ward claimed MI5 had employed him and even assigned him a case officer, called Terry Woods.
Desperate to deflect the government's embarrassment and eager for a scapegoat, the police were ordered by Macmillan's interior minister to investigate Ward, who was arrested and charged with living on the earnings of prostitution. To Ward's acute dismay, his toff "friends" deserted him, almost to a man. And MI5 denied any contact.
Trumped-up police evidence and what is now widely regarded as a rigged trial resulted in Ward's conviction, but he took an overdose of sleeping pills and fell into a coma before the guilty verdict was delivered. He died three days later.
There is even a theory, scathingly dismissed by Tom Mangold, the veteran investigative journalist closest to these events, that Ward was murdered by an MI5 agent to silence him.
The notes taken by senior judge Lord Denning for a government-commissioned report into the affair were embargoed for an unprecedented 83 years and are still locked away, but there is now a campaign led by eminent human rights barrister Geoffrey Robertson to have Ward's conviction overturned as unsafe. Lloyd Webber's new musical should give this a substantial public boost. Even so, is Ward's personal story really the raw material of musical theater?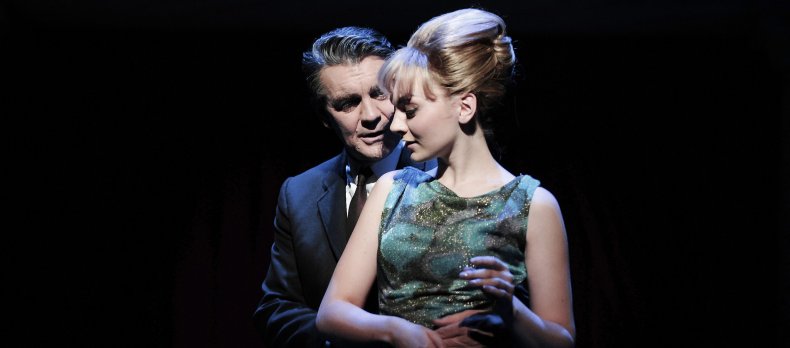 Lloyd Webber's interest was ignited by social contacts. "The idea sort of came by accident," he explained. "I was at a birthday party and met a couple of people who felt extremely strongly about Stephen Ward, including Mangold, who was the last man to see Ward alive. He said there was a most frightful miscarriage of justice.
"I went home and googled it and became aware of Ludovic Kennedy's book [The Trial of Stephen Ward, by the distinguished writer and broadcaster, who was then a junior court reporter]. He thought it was outrageous that the transcript of Ward's trial was under the Official Secrets Act and had written it down as closely as he could remember for posterity."
"I got interested by the fact that Ward is in the Chamber of Horrors in Madame Tussauds [waxwork museum] in Blackpool. [The show opens with a tableau of Ward wedged, absurdly, between models of Jack the Ripper, Adolph Hitler, and Vlad the Impaler.] And then I started meeting women who knew him at the time, respectable women who said he was one of the most delightful companions you could ever have, and that the whole thing was a complete stitch-up [i.e., he was framed]! How could one of the most popular men in London and a huge friend of the royal family end up in the Chamber of Horrors at Madame Tussauds?"
"I had lunch with Tom Mangold," he continued. [Mangold was covering Ward's story for the Daily Express and was with him on the night he overdosed.] Then I met Geoffrey Robinson, the queen's counsel who's trying to get him a posthumous pardon. Everywhere I went, I ran into people who were young at the time, and I thought why not do a musical that's a little different and at least delve into it?"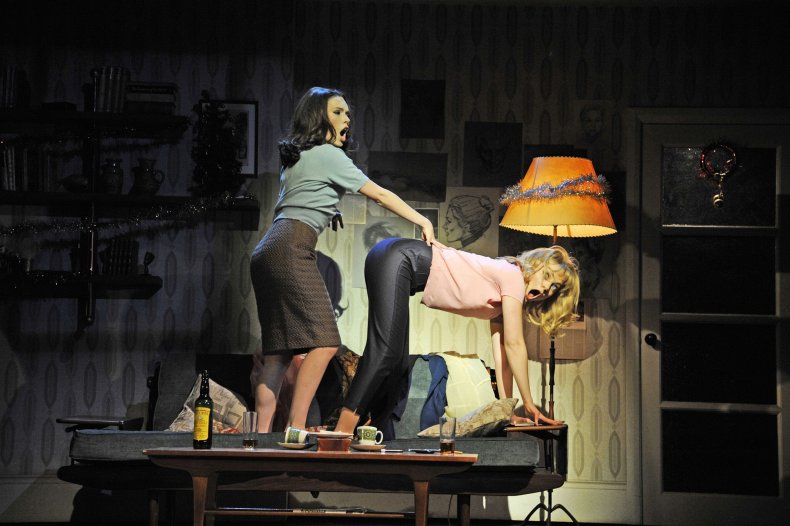 Lloyd Webber assembled a formidable team, with a book by Christopher Hampton, lyrics by Don Black and direction by Richard Eyre, former artistic director of the Royal National Theatre. Hampton and Black were able to consult Caroline Kennedy and Phillip Knightley's recently reissued book, How the English Establishment Framed Stephen Ward, arguably the most authoritative account of these events to date.
Between them, the team have created a show which somehow echoes the responses of the 1960s. Numbers include a poignant, wistful theme song, a brilliant pastiche novelty song, an amusingly camp orgy number and an unsettling musical rendition of Ward's trial. The tone ranges from the saucy (it is raunchy in places) to the menacing and the sad.
"I've orchestrated this myself for the first time since the first draft of Cats," Lloyd Webber explained. "Setting scenes like the trial to music has been very interesting. Somebody who was there said that the judge's summing up sounded fair if you read it in print; but it was the way he delivered it that wasn't [fair]. I thought, that's a very interesting thing, to see if one could do that in music."
The case undoubtedly occurs at a watershed in British social and political history. Until the 1960s the British ruling class had been protected by a carapace of deference and the assumption of honorable behavior, a similar attitude, perhaps, to that which concealed JFK's philandering from public scrutiny.
This system was already under assault in Britain by the "satire boom" led by David Frost and the BBC late-night show That Was the Week That Was. The Profumo Affair dealt it a further savage blow.
Attitudes to morality were changing rapidly too. "I've always felt that those honorable and reputable men who fought a dreadful war for their particular values and morals were not ready to face a new generation that wanted to live by a more relaxed standard," Mangold told me. "They couldn't deal with black immigration, marijuana, the Beatles, Mary Quant…all that was a bit too overwhelming."
A teenager at the time of the scandal, author Caroline Kennedy was the sister-in-law of the artist Dominick Elwes, the one friend who seems to have stood by Ward to the end. In a painful repetition of history, Elwes himself committed suicide 12 years later when he was ostracized by his upper-class friends for describing the high gambling, high life character of his pals at the Clermont Club casino to a journalist, after the disappearance of the high-born nanny-murderer Lord Lucan.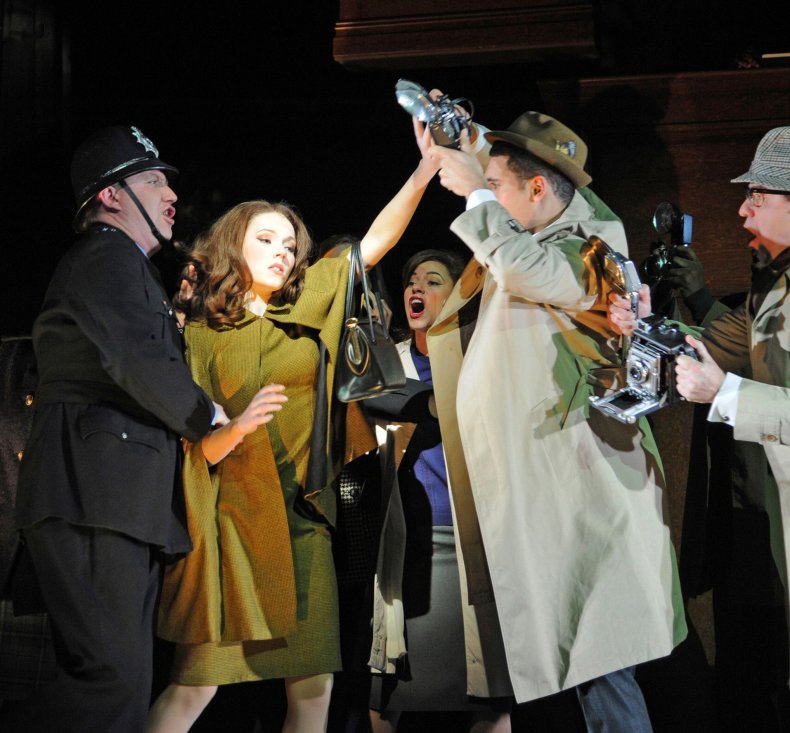 At the heart of Ward's trial was whether women could be promiscuous, as Keeler and Rice-Davies were, without actually being prostitutes, which they weren't. "It was that era when we got the pill and we were able to screw around," Caroline Kennedy said, "and I'm afraid that's what we did. We felt we had the same rights as men."
"The Metropolitan Police formed a special squad to investigate Ward," Knightley told me. "There was a feeling that the scandal had to stop now, otherwise there was a danger of a complete collapse of the British establishment."
Mangold feels Ward never fully grasped the precariousness of his situation. "The times they were a-changin'," he says. "That has to be recognized as one of the great driving forces, and I don't think Stephen ever understood that. Stephen naively thought that the law was safe and would take its course, and he would be found not guilty, that his friends would stand by him, that MI5 would admit that he had been used as an agent. None of that happened, and I tried to tell him that none of that would happen. He was extremely vulnerable, but he didn't believe it until the very end."
Lloyd Webber sees the context of the Cold War as crucial: "One has to remember just what a sword of Damocles it was, and there was [a feeling] among people of 'gather ye rosebuds while ye may,' that we might not be there tomorrow morning that probably colored everything, combined with the paranoia of a red under every conceivable bed.
"This story, sexed up by the press, was the most amazing wonderful entertainment at a very febrile time. When the Cuban Missile Crisis didn't end with us all being annihilated there was a collective sigh of relief and a feeling that maybe the nuclear threat was going to recede."
All concerned with the case today, including Lloyd Webber, Mangold, and Knightley, are disturbed or intrigued by the ongoing embargo on the Ward investigation Lord Denning's notes. Lloyd Webber himself recently raised the matter in the House of Lords (to little avail). What exactly is being concealed? Issues of national security – or the reputations of important people?
"I find it quite extraordinary," said Mangold. "I think probably the superficial reasons for not disclosing his notes is because there would have been reference to both MI5, the FBI, and possibly the CIA and there is an understanding in the secret world of intelligence that you do not talk about liaison.
"Liaison is taboo – that is nonnegotiable. But I think there is a danger that this may have been used as an excuse to hide other matters. And somebody who has read those notes told my contact that they contain material that is explosive."
"But I've always felt very strongly that the Americans who had just signed a nuclear power-sharing agreement with us needed to be convinced that Britain wasn't full of homosexual spies compromised by the KGB or by ministers of war who were going around shagging floozies while they were allegedly going to bed with Russian spies."
So what was the lasting effect of the scandal? "I think it made people ask questions that they hadn't asked before," said Mangold, "and freed a lot of people from the almost unquestioning acceptance of class politics in Britain. People were anxious and disturbed at the possibility that there had been an establishment attempt to find a scapegoat."
As Lloyd Webber predicted, the show opened in London to mixed reviews. Attracting U.S. audiences may prove tricky despite Lloyd Webber's personal following. Dirty Linen and New-Found-Land, Tom Stoppard's evening of satirical plays on such a British scandal, struggled on Broadway in 1977.
But however it is rated by devotees of musical theater, it is certainly a most entertaining overview of an extraordinary and significant episode in modern British history.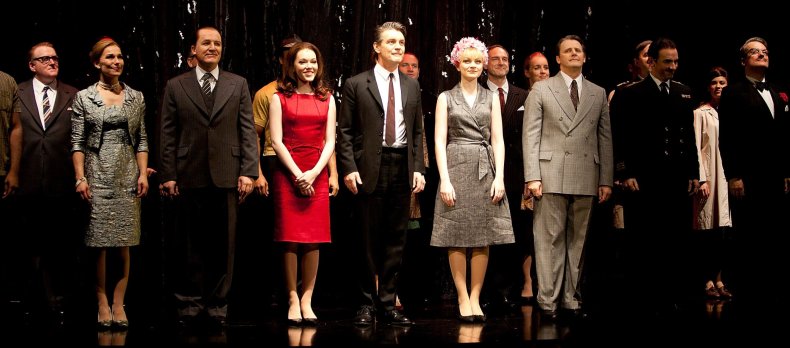 A Timeline of Politics and the End of Deference in 1960s' Britain
1960 Election of JFK as 35th president of the United States promises new era of optimism in Western politics
1960 The failure of the prosecution of Penguin Books over the publication of D.H. Lawrence's Lady Chatterley's Lover tests Britain's Obscene Publications Act to destruction and opens the door to explicit sexual material in literature
1961 The contraceptive pill becomes available in Britain
1961 Launch of satirical magazine Private Eye, targeting hypocrisy and incompetence among the powerful, rich and famous
1961 Prime Minister Harold Macmillan witnesses merciless impersonation of him by satirist Peter Cook during a performance of the Beyond the Fringe revue at the Fortune Theatre
1961 Erection of the Berlin Wall
1962 Satirical late night TV show That Was the Week That Was runs for two years, embarrassing public figures and launching the career of David Frost and others, before the BBC loses its nerve and pulls it, ahead of the 1964 general election
1962 Cuban Missile Crisis – the world watches aghast as the Cold War almost boils over
1963 The Profumo Affair breaks. Trial and suicide of Stephen Ward
1963 release of Please Please Me, the Beatles' first LP
1963 JFK assassinated
1963 October Macmillan resigns on the grounds of ill health
1964 October U.K. general election ends 13 years of Conservative rule
Paul Hoggart's new novel Man Against a Background of Flames (Pighog Press) is available in the U.S. from Amazon.com.