'Sex/Life' Season 2 Cast, Character Guide as Netflix Series Gets New Actors
When Sex/Life was first released in June 2021 it became an instant hit on Netflix thanks to its raunchy premise and cast.
Subscribers will be delighted to know that a second season has premiered on the streaming platform, and it will introduce them to the next chapter in Billie Connelly's life as her relationships with husband Cooper and ex Brad fall apart.
As well as exploring her relationship status, the raunchy drama will also explore the sex lives of other women in Billie's life such as her best friend Sasha Snow.
Sex/Life Season 2 Cast, Character Guide as Netflix Series Gets New Actors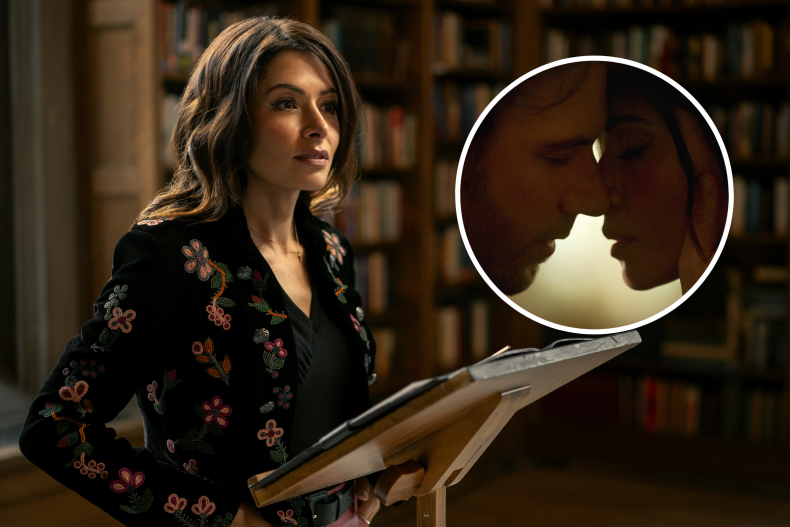 Show creator Stacy Rukeyser has teased what's to come in Season 2 in an interview with Netflix's TUDUM, sharing: "That's how we like Sex/Life—as a big, bold, unapologetic exploration of female desire, and a thrilling chance to tell the truth about our lives and the choices we all make in relationships, family, career and identity.
"This season is a fairy tale, full of hope and love and second chances. We never stop asking 'What if?' and our characters never stop striving to create the life (and the sex) of which they dream."
With new storylines comes new characters that enter the lives of both Billie and Sasha. Here is everything you need to know about the cast.
The new season will see Billie get back into the dating game after the collapse of her marriage, and realization that her dreamy ex is with another woman.
Sasha supports her by suggesting she put herself out there and while Billie is navigating new relationships, so is Sasha, who catches the eye of a hunky new suitor of her own.
Sarah Shahi, Margaret Odette, Mike Vogel and Adam Demos will return to the drama to take on the roles of Billie, Sasha, Cooper and Brad, respectively.
Jonathan Sadowski, Li Jun Li and Amber Goldfarb will also reprise their roles as Devon, Francesca and Trina.
But viewers will also get to see a whole host of new faces in Season 2, and Rukeyser told TUDUM: "We have several exciting new faces in the mix—not the least of which is a hot new love interest for Sasha.
"She has always fiercely protected her independence, but when this undeniable man from her past shows up, he makes her question everything, including what it means to 'have it all.'"
New cast members of note are Darius Homayoun as Majid, a new love interest for Billie, and Cleo Anthony who will portray Sasha's new beau Kam.
Other new members of the cast include Wallis Day as Gigi, a woman who appears to have a close connection with Brad, and Dylan Bruce who will play a character named Spencer.
Sex/Life Season 2 is out on Netflix now.