A registered sex offender was arrested by local deputies after he arrived to pick up his own children from a Raleigh school, according to the Raleigh News and Observer.
Jimmy Spence, 50, was picked up by Wake County deputies after arriving at an unnamed Wake County School—which has remained unnamed to avoid releasing the identity of Spence's child. Spence has been charged with being a felony sex offender on school grounds, according to WNCN.
"Based on his previous conviction, Spence is not allowed on any Wake County public school property," the Wake County Sheriff's Office said in a release.
Spence was questioned by authorities, then detained and taken to Wake County Detention Center, where he's being held on $15,000 bail.
Authorities are currently working with school officials to find out how Spence was allowed on school property in light of his previous conviction.
Spence was convicted of rape in 2001 in Hanover, Virginia. He served four years in prison before being released. Information gleaned from the North Carolina Sex Offender Registry notes that Spence was 21 at the time of his conviction, and his victim over the age of 18.
There have been other incidents in which sex offenders have been arrested while out with their own children for being in areas with high concentrations of children.
A Rocky Mount, North Carolina man was arrested while attending the North Carolina State Fair in Raleigh with his children. Kymari Montelus Garrett was charged with felony sex offender unlawfully on premises with children just as Spence was; Garrett, then 20, was convicted in 2018 of 2016 offenses which took place in Nash County. Garrett's victim was 14.
Garrett was in violation of a recently-passed state law that bars sex offenders from being on fair grounds.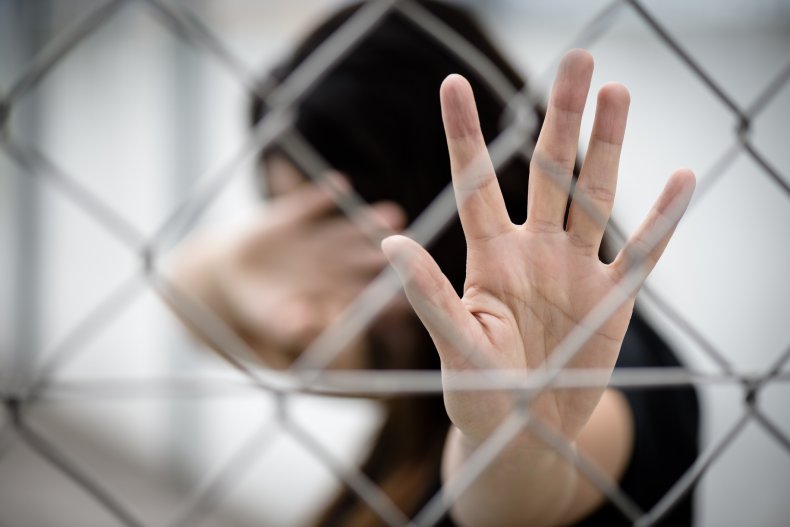 As Halloween approaches, many parents have worries about their kids coming into contact with sex offenders.
In Kalamazoo, Michigan, WWMT noted that registered sex offenders are not prohibited from giving out candy on Halloween, in spite of the large size of the state's sex offender registry.
"If there are not specific conditions given, which are very far in between, they can. We really can't do much," Kalamazoo Department of Public Safety Sgt. Brandon Nobel said.
"Just keep a vigilant eye on them. Be aware of your surroundings," Nobel said. "Watch suspicious people, events, and with anything, it's a given opportunity where a crime could occur."