Sex Offender With No Nose Jailed for Child Pornography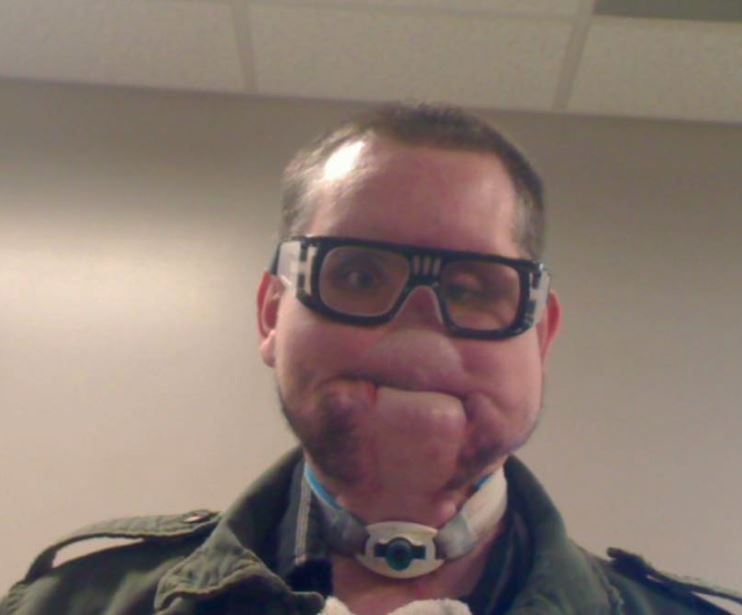 An convicted sex offender who has no nose was arrested in Arkansas last week after authorities discovered he was in possession of child pornography.
Last Tuesday, a federal grand jury indicted Joshua Glen Box, 35, on "four counts of receiving material involving the sexual exploitation of a minor and one count of possessing material involving the sexual exploitation of a minor, with the victim being younger than 12," reported KFSM.
Box has been held at the Washington County Jail since Thursday while in the custody of the Federal Court of the Western District of Arkansas. This was not his first offense.
In April 2015, Box was arrested after police suspected he was in possession of child pornography. According to an arrest warrant, authorities were alerted to Box's crimes after an investigation by the Internet Crimes Against Children (ICAC) Task Force revealed that he had been in possession of sexually explicit materials, reported KFSM. The ICAC's forensic examination of Box's computer and other electronic devices revealed around 2,500 child pornography images and an additional 450 videos.
Police also executed a search warrant and discovered that Box was not just in possession of child pornography, but also distributing it too. Box reportedly admitted to authorities that had been downloading explicit child pornography for decades, dating back to when he was just 15.
In August 2015, Box was convicted. He served time for his crimes at the Washington County Detention Center.
After he moved to Fayetteville, Arkansas, last month, police issued a public notice on Facebook alerting those in the area of his relocation and his status as a Level 2 sex offender. An Arkansas Department Correction's Risk Assessment determined that he was in the Medium Risk category, a classification that carries with it a chance of re-offending.
It is unclear why Box's face is disfigured.