Cederick McMillian, the pastor of New Birth Community Church in Prichard, Alabama, was found guilty of operating a funeral home without a license after he was accused of abusing the corpses under his care.
McMillian was also CEO of the Heritage Funeral Home and operated the Heritage Gardens cemetery.
According to WKRG, the organization's practices were first scrutinized when customers of the funeral home lodged a complaint that they were reusing caskets for multiple burials and operating without a state license.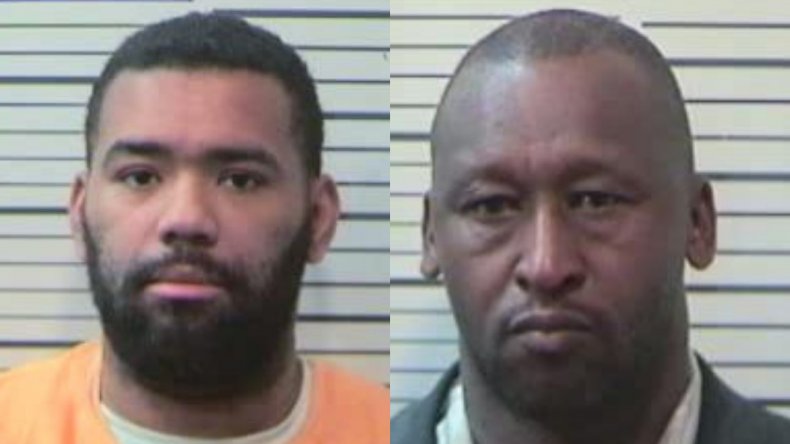 In June, the Mobile County Sheriff's Office exhumed several graves at the cemetery. They discovered that the bodies had not been buried a mere two inches beneath the surface, as opposed to the two feet mandated in regulations.
In addition, three of the caskets had been improperly sealed and there was standing water. The investigation did not discover any casket reuse, but investigators noted that there were an additional 11 burials that they did not examine due to lack of permissions from surviving relatives.
After the bodies were dug up, police arrested funeral home director Joseph Lee Bonner at graveside. Bonner told AL.com when he was released on bail that it was not his responsibility to seal coffins or bury them, and that it was a "sad day for funeral directors in Alabama."
Two days later, police arrested McMillian in conjunction with the improper burials.
McMillian was convicted of operating a cemetery without a license, lacking a health department permit and violating a cemetery moratorium without a license. He is awaiting sentencing.
Bonner has yet to go to trial on the charges.
This was not McMillian's first run-in with the law. In 2012, he was found guilty of sexual abuse and sodomy in a case involving a 14 year old girl who was the daughter of a woman he had a prior relationship with.
The incident occurred while he was serving as headmaster of the Prichard Preparatory Academy. His defense argued that the relationship was consensual and only when the girl was 17, but the jury disagreed and convicted him.
He was sentenced to a year in prison and placed on the Alabama sex offender's registry.
In June, police brought him in on charges of violating his parole by operating the funeral home too close to a day care center, but chose not to punish him further, ruling it a technical violation.
The Heritage Funeral Home was cited for operating without a license in 2018 as well, according to Fox 10. In that case, employees were fined and the business was placed on a six month probationary period. That period ended before the 2019 investigation.
In addition to the criminal charges, McMillian and Bonner are the defendants in a pair of civil lawsuits. Customers of the funeral home are seeking damages for improper burials and fees for services they say they did not receive.