An art sculpture in the front yard of a Kansas City home attracts a lot of children, which has the surrounding neighbors upset. Normally such art wouldn't be a problem, though in this case, it's in the yard of a registered sex offender.
The sculpture is made of hanging bikes, and a majority of the bikes look like they're for kids. The neighbors thought it was a piece of art until they found out the creator and man who lives there is a registered sex offender in Missouri.
"They got my attention with these bikes up here. They got put up here. I thought it was art, and it was nice. But if it got my attention, it'll get another child's attention," a woman who visits family in the neighborhood told WDAF.
The man's name is Fidel Nunezreyes. He was most recently convicted of statutory rape in 2004. His victim was an underage female.
Neighbors said he has lived in this neighborhood for about three years. Other residents said they wish Nunezreyes would have told them his status.
Missouri laws require sex offenders to register within three days of following a conviction or release from jail or prison. The Missouri Sex Offender Registry lists June 2005 as Nunezreyes' confinement release date.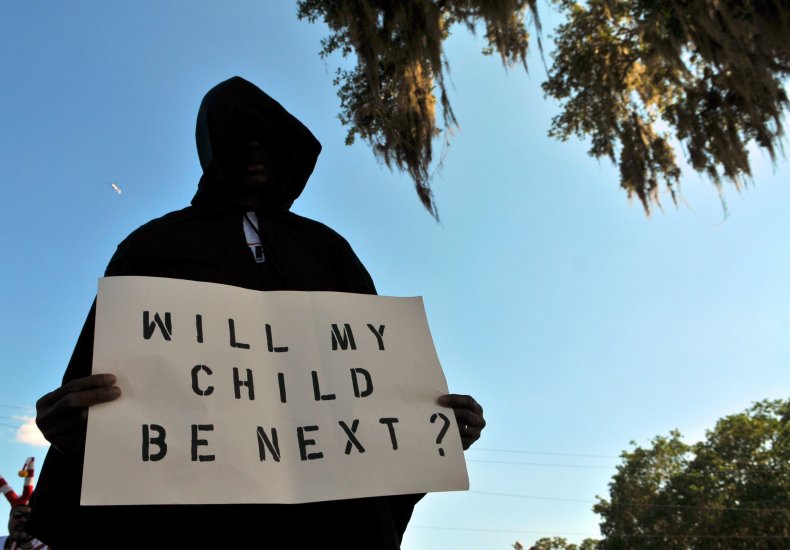 Registration as a sex offender is required for anyone who has pled guilty to or been convicted of a number of crimes, including rape, child molestation, sexual misconduct, kidnapping a child, sexual exploitation of a minor, possession of child pornography, sexual abuse of a child and many more.
Those who plead guilty or no contest to these crimes are also required to register as sex offenders.
Many sex offenders are not allowed within 500 feet of school grounds, and while there are a handful of schools in the area—including two elementary schools, two middle schools, a charter school, a performing arts high school and an early education center—they fall outside of the 500-foot range from Nunezreyes' home.
Neighbors are concerned that the hanging bike art sculpture will continue to attract kids to his home, leaving the children vulnerable to someone has proven to be untrustworthy with a child in the past.
"I feel like the children aren't safe around here. I don't feel like the kids are safe because he still never said nothing," one neighborhood woman said.
People who frequent the area said along with the sculpture, Nunezreyes needs to leave the neighborhood.
According to Family Watchdog, a free service that allows you to view known registered offenders and predators in your area, there are 1,511 known and mapped offenders in Kansas City, Missouri.