Sex Predator Hotline Set Up at Cannes Film Festival
Organizers at the Cannes Film Festival will set up an anti-sexual harassment hotline and warn attendees about their behavior in the response to the Harvey Weinstein scandal.
The prestigious movie festival is working with French equality minister Marlene Schiappa to tackle harassment at the event, where the disgraced producer allegedly assaulted four actresses.
"We have set up a partnership with the Cannes Film Festival to tackle sexual harassment," Schiappa told AFP. "One of the rapes that Harvey Weinstein is accused of happened at Cannes, and so the festival cannot not act."
Asia Argento is one of dozens of actresses to have come forward with assault allegations against Weinstein, claiming he raped her in a hotel room during Cannes when she was 21.
Schiappa hopes the hotline, used for victims or witnesses to report any misconduct, will help play a role in protecting all women who work in the movie industry.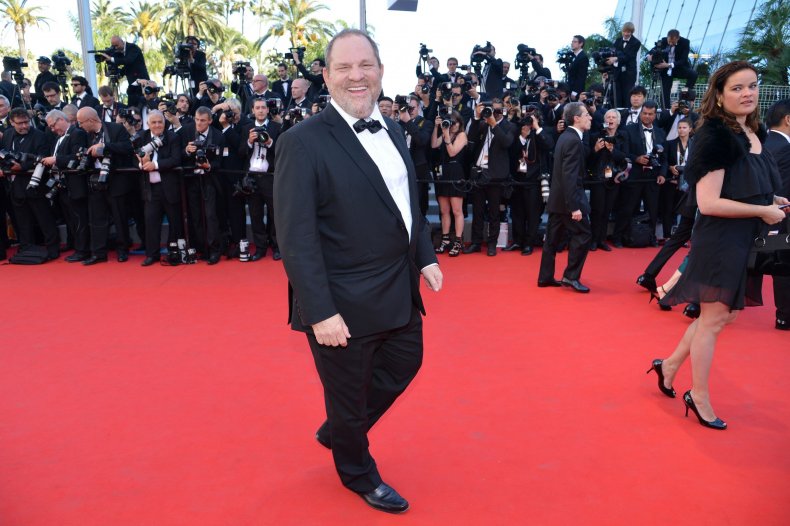 Cannes, along with other film festivals previously lorded over by the movie mogul such as Tribeca and Toronto, have made several strides for gender parity in the wake of the sexual harassment scandal and the #MeToo movement.
Cannes, in particular, has come under scrutiny in the past for its apparent gender inequality, with actresses allegedly being barred from film screenings because they were not wearing high-heeled shoes on the red carpet.
The festival has also long been criticized for the low number of female directors selected for its prestigious Palme d'Or prize. Throughout its history, only one women—Jane Campion for her 1993 film The Piano—has ever won the award.
Despite double-Oscar winning actress Cate Blanchett heading this year's jury at Cannes, many expressed disappointment that only three of the 18 nominees—Nadine Labaki, Alice Rohrwacher and Eva Husson—are women.
"The question of a quota in no case concerns the artistic selection of a festival. Films are chosen for their quality," artistic director Thierry Fremaux said in a press conference addressing the concerns in mid-April, reports the Associated Press. "There will never be a selection made by positive discrimination."