World War II: Japan Sex Slaves to Be Honored by 'Comfort Women' Day in South Korea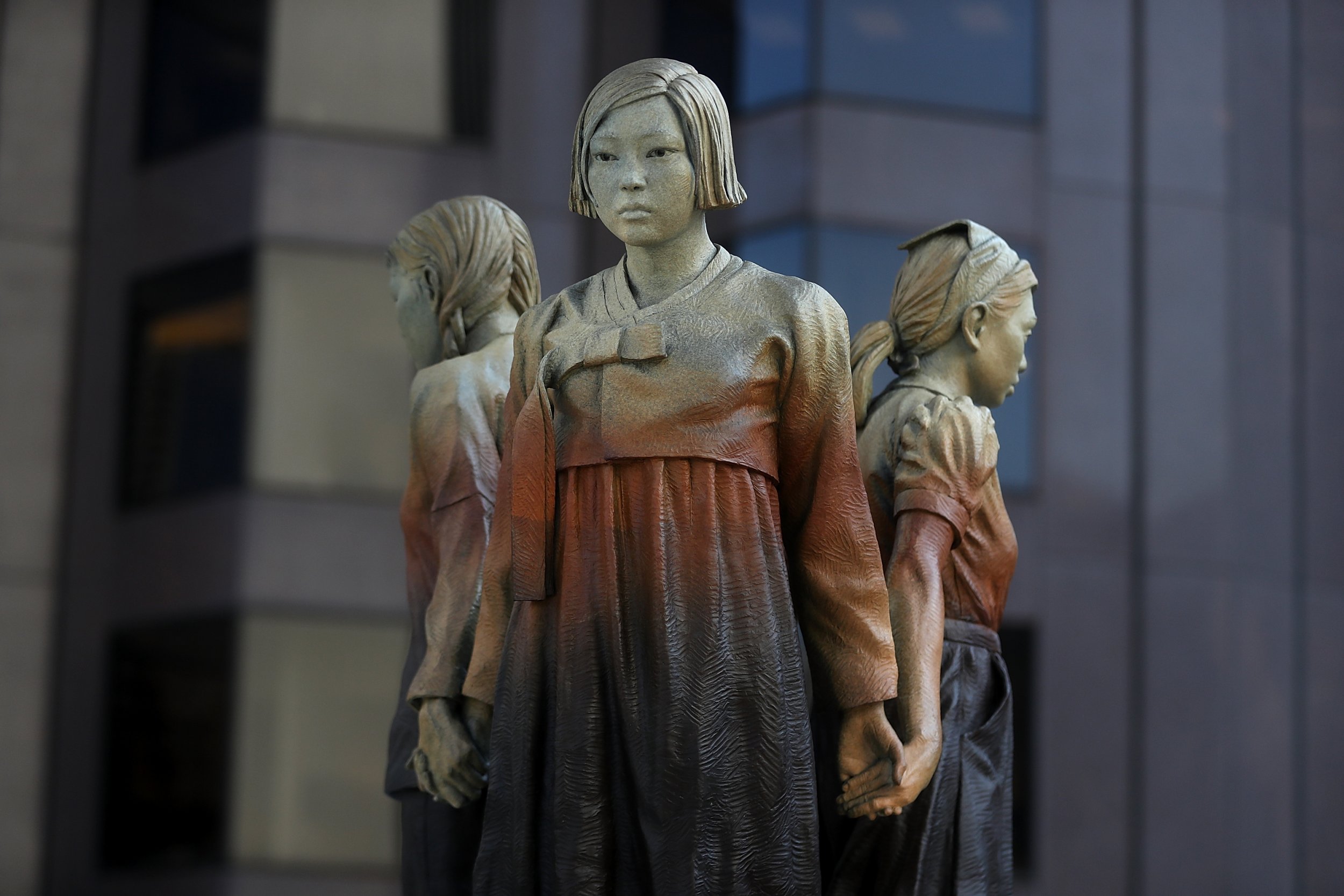 Lawmakers in South Korea OK'd legislation Friday that would create a holiday to recognize the thousands of sex slaves, or "comfort women," used by the Japanese military during World War II—despite the damage the event could do to the country's relationship with Tokyo.
The National Assembly approved a bill that amends an existing law and sets aside August 14 as a chance to remember the comfort women, according to the Japan Times. The date is already significant because it's the anniversary of a 1991 news conference given by victim Kim Hak-soon, the first to publicly testify about the experience.
The holiday has been in the works for months, but that didn't lessen Japan's outrage at its parliamentary passage. Chief Cabinet Secretary Yoshihide Suga told reporters Friday he wasn't thrilled with the decision because "it could throw cold water at a time when both Japan and South Korea are making efforts to develop a future-oriented relationship," according to the Times. The China Review News Agency reported that Kim Seung-ji, a deputy minister for the South Korean embassy in Japan, echoed those concerns, saying that it could "prevent the two countries from" moving forward.
Japan has spent years fighting over how to treat the surviving comfort women and characterize the late ones, and the debate has only intensified with time. On Friday, for example, the Japanese city of Osaka announced it planned to sever ties with its American sister city, San Francisco, because the government there backed the erection of a statue commemorating the slaves.
Japan argues that the comfort women issue is done—it apologized and agreed in 2015 to pay $8.3 million to the still-living victims of wartime prostitution—but advocates for the survivors want more recognition. One outspoken objector is South Korean President Moon Jae-in, who in June said that "the majority of our people cannot emotionally accept the comfort women agreement" from two years ago.
The drama even reached United States President Donald Trump, who inadvertently got involved in the controversy earlier this month while visiting Asia.
At a dinner in Seoul, Trump met and hugged comfort woman Lee Yong-soo. Japan recoiled, with Suga making a statement saying the move could jeopardize the countries' relationships at a time when they need to collaborate on North Korea strategy, according to the Guardian. In turn, South Korea issued an equally cool statement, saying that "Lee's invitation was designed to deliver a message to Trump and ask him to have a balanced view of the comfort woman issue and historical dispute between South Korea and Japan."