Sex Surrogacy Gets Hollywood Treatment With 'The Sessions'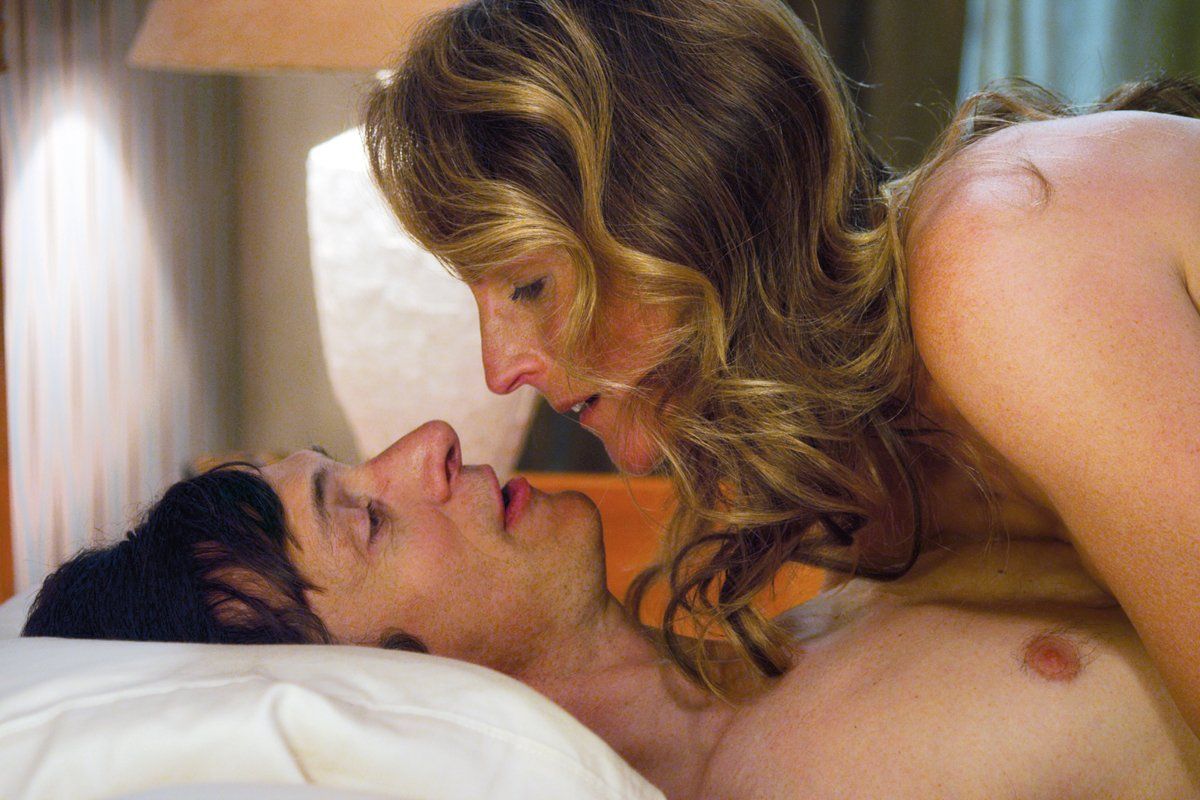 Early on in The Sessions, Mark O'Brien, a polio-stricken writer determined to lose his virginity with the help of a sex therapist, confesses to his priest: "My penis speaks to me, Father." And Mark is ready to speak back. Adapted from the late poet-journalist's 1990 article, "On Seeing a Sex Surrogate," the movie, which opens on Oct. 19, manages to navigate the most daring and delicate of subjects without being mawkish or exploitative. Writer-director Ben Lewin, himself a polio survivor, grounds the film in Mark's dry sense of humor, leaving little room to dwell on the more depressing aspects of his life.
Mark (John Hawkes) is a beguiling ladies' man who, despite being tethered to an iron lung for all but a few hours of the day, aches for romantic intimacy. His imagined sexual prowess seems offbeat not because he is a cripple, but because few films have addressed sexuality among the physically disabled as anything other than a social freak show.
It's no wonder The Sessions has been generating Oscar buzz since its debut at Sundance in January. Mark's meetings with his sex surrogate, Cheryl Cohen Greene (Helen Hunt), are alternately illuminating and comedic. Within minutes of their first session, a stark-naked Cheryl climbs into bed with Mark, who shrieks when his stiff arm gets caught in his sleeve as she tries to undress him. She caresses his concave abdomen, places his decrepit hand on her bare breast and jokes that "if you touch one, you have to touch the other. That's the rule." In another scene, Cheryl sits on Mark's face so he can pleasure her with his mouth. Winded by these unfamiliar delights, he sputters and cranes his neck to reach his breathing tube.
The incident still makes the real-life Cheryl laugh. "I nearly smothered him! We both thought it was funny. It's important to have a sense of humor," she says. Cohen Greene was 42 and had been a surrogate partner for 13 years when she met 36-year-old O'Brien in 1986, after his sex therapist suggested he work with her. Like O'Brien, she grew up near Boston, was raised Catholic and labeled a sinner by her local priests after confessing to masturbating at age 10. In 1968 she fled the East Coast for Berkeley, where she was first introduced to -surrogate-partner therapy while volunteering with the San Francisco Sex Information hotline. Her training stemmed from a program developed in 1970 by William Masters and Virginia Johnson, the forefathers of sex therapy and sex surrogacy, who established the "sensate focus" method of sensual touch with verbal feedback—the backbone of a surrogate partner's practice. "I had been interested in therapy for years and happened to be perfect for the job," says Cohen Greene, whose memoir, An Intimate Life, will be released Nov. 1.
Throughout the '60s and '70s, Masters and Johnson were as integral to the sexual revolution as the Pill. In 1964, the duo amassed a staff of medical professionals and behavioral clinicians at a research institute in St. Louis. Two years later, they published their landmark book, Human Sexual Response, which was based on results of a medical study and dismissed the Gallup-like questionnaires of reigning sexologist Alfred Kinsey as "mere sociology." Their fame peaked in the late '60s, when they were courted by the likes of Hugh -Hef-ner. By the mid-'70s, how-ever, Masters and Johnson's methodology was mired in controversy over promotion of sex surrogates in their second book, Human Sexual -Inadequacy, which proposed "a therapeutic regimen to cure chronic sexual dysfunction and distressed marriages."
Surrogates never fully bounced back from the unraveling of Masters and Johnson's reputation and have since remained outcasts in the world of sex therapy. "The vast majority of certified sex therapists did not and do not use surrogates because of the potential risks," says David Schnarch, a renowned sex therapist and author of Constructing the Sexual Crucible, citing everything from emotional transference to lawsuits. "Most sex therapists can effectively treat patients' sexual dysfunctions and help them develop relationship skills without resorting to surrogacy," he says, adding that neither the American Psychological Association nor the American Association of Sex Educators, Counselors, and Therapists promotes their use.
But this didn't deter Cohen Greene and others. A group of surrogates and therapists established the International Professional Surrogates Association (IPSA) in 1971, which has its own code of ethics and works with clients who are referred by mental-health professionals. Today, IPSA's $1,500 training program consists of 100 hours of classes plus additional coursework. Surrogates typically work with clients for six months or longer, with weekly sessions averaging $150 per hour.
More than half of IPSA's clients are -middle-aged virgins, and 70 percent of them are male. "These people are socially handicapped," says IPSA president Vena Blanchard. "They need encouragement in a safe, gentle environment."
Intercourse isn't always a necessity in surrogate-partner therapy, and while Cohen Greene didn't hesitate to fully undress herself and O'Brien during their first session, Blanchard says it's more common to remain clothed during an early meeting. "We're just getting these people to feel comfortable talking with someone, looking into that person's eyes, letting their face be touched, and being present to the pleasures of human connection," she says. Later the surrogate may heighten intimacy levels. And while The Sessions glosses over some details and exaggerates others, the film celebrates Cohen Greene's dedication to making O'Brien feel desirable.
Surrogates have mixed feelings about the Hollywood buzz. Blanchard anticipates that some handicapped people will see The Sessions as a groundbreaking solution. Most will return home, Google "sex surrogate," and dial the first number they see, she says, putting them in compromising positions with unqualified tantric sex therapists or prostitutes posing as surrogates. Currently, there are only 25 IPSA-trained surrogates in the country, almost all of them located in California.
Only 10 percent of IPSA's clients are physically handicapped, and teaching them to embrace their sexuality is paramount to helping them find romantic partners. But even after a reaffirming experience with a surrogate, they may feel disconsolate and alone. Cohen Greene worried about giving O'Brien false hope. "My biggest concern with Mark was if he would ever be able to transfer what we accomplished, because that's the goal of this therapy," she says. "So I was thrilled when [his girlfriend] Susan came along."
With the release of the film, the debate over the legitimacy of surrogate-partner therapy will surely make its rounds in the cultural conversation. Some say there's no comparing it to prostitution. Take it from Tom, a 35-year-old former IPSA client who sought escorts before seeing a surrogate. "Prostitution is a short service," he says. "All of my interactions with escorts were very fake and bereft of any feelings."
Lewin confessed that even he quietly debated the issue before writing the film. "It was certainly on my mind when I first met Cheryl. Then at one point during our conversation, I asked her a question and she said, 'Do you mind if I get my notes?' When she came back with notes like the ones we hear in the film, I thought, 'Hookers don't take these kinds of notes.'"