Teacher Sparks Outcry After Giving Students 'Sexual Temperament' Survey Asking About Arousal
A Massachusetts high school teacher was placed on administrative leave after giving students a survey called "highly inappropriate" by the school's superintendent. The questionnaire included statements and questions on the topic of sexual arousal.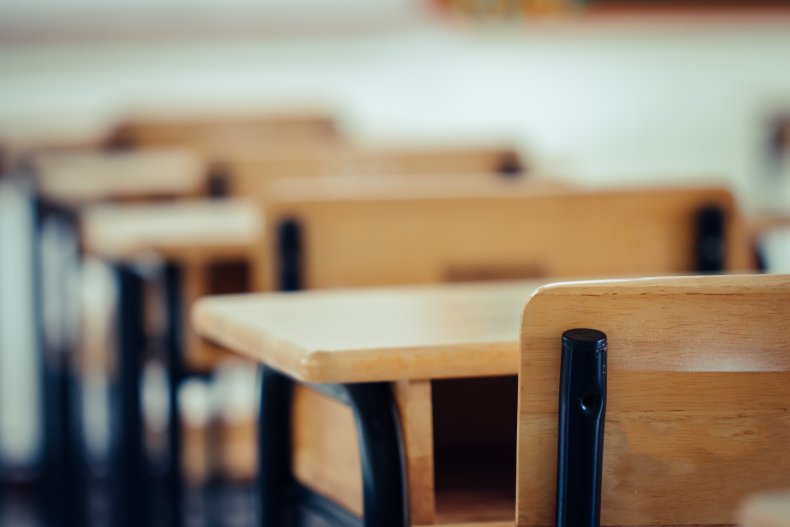 The school where the teacher is employed is Dracut, a town in Middlesex County, about 28 miles north of Boston. The teacher's name was not released by the school. However, the superintendent of the area's schools, Steven Stone, did issue a statement about the controversy on Sunday.
"Late Friday afternoon the district became aware that a teacher at Dracut High School had distributed a highly inappropriate survey to students," Stone said in the statement. "The district takes the health and well-being of students most seriously and has initiated a review of the matter. The teacher has been placed on administrative leave pending that review. Because this is a personnel matter, I cannot comment further at this time."
The title of the controversial survey was "Sexual Temperament Questionnaire." Inside, it contained statements such as, "Unless things are 'just right' it is difficult for me to become sexually aroused."
Rebecca Sullivan, a mother with children in Dracut public schools, was interviewed by Boston 25 News. She told the local Fox affiliate she was "repulsed" by the survey. She said, "I read the questions on Facebook—somebody posted the survey—and I think none of the questions were [sic] appropriate."
The Lowell Sun reports that the survey came from the 2015 book Come as You Are: The Surprising New Science That Will Transform Your Sex Life, written by author and sex educator Emily Nagoski.
Nagoski's book is a New York Times bestseller, and the publishing company that released it—Simon & Schuster—writes in an online description that the book uses "groundbreaking science and research to prove that the most important factor in creating and sustaining a sex life filled with confidence and joy is not what the parts are or how they're organized but how you feel about them."
The questionnaire used in Dracut is available on Nagoski's website. Some of the statements in it include: "When I am sexually aroused, the slightest thing can turn me off"; "Having sex in a different setting than usual is a real turn on for me"; and "I get very turned on when someone wants me sexually."
The person taking the survey is asked to mark how much each statement applies to them personally. "Not at all like me" contains a score of "0," while other options include "Not much like me"; "Somewhat like me"; "A lot like me"; and "Exactly like me," with the last distinction carrying a score of 4 points.
The numbers are then added up to describe the participant's sexual temperament, i.e., how sensitive they are to the sexual inhibitors and exciters described.
News about the questionnaire being distributing to students created a debate on the Facebook page "What's Happening Dracut." The responses from posters ranged from outrage about the survey to others who felt the reaction to the survey was blown out of proportion.
"Absolute Disgrace! This is one of the reasons we Homeschool," wrote one person, while another echoed similar feelings with "Disgusting. This is NOT appropriate for any classroom setting. Ever."
Meanwhile, another comment read: "Good lord y'all getting your chastity belts in a bunch. —it was an elective high school class and a handout about exactly how high school kids are feeling—and a tool to help them manage it if they feel they need it."
Newsweek contacted Stone and Come as You Are author Emily Nagoski for comment but did not hear back as of press time.