One sponsor of a curling tournament has caused the critical event to be taken off the air, the Associated Press reported.
The U.S. and Japanese broadcasts of Sunday's Olympic Qualification Event for curling, held in the Netherlands, were removed due to the presence of on-ice advertisements for sex toy company EasyToys, according to the AP. The American livestream on the World Curling Federation website could not be accessed due to "an ongoing sponsor rights issue." Despite no products being on the ice and having a non-explicit logo, local organizers were told that the company's sponsorship would be inappropriate for American audiences.
On Sunday, USA Curling tweeted that "an unforeseen sponsorship conflict with the local organizing committee" caused the broadcast to be suspended. It is unclear who was responsible for the ultimate pulling; NBC, the network contracted to air the upcoming Olympics, was not available to comment, according to the AP.
EasyToys, which bills itself as "the market leader" of sex toys in the Netherlands and Belgium, was already determined as a sponsor weeks before the broadcast was pulled, said promotor Dagmar van Stiphout. It even serves as the sponsor for Dutch football club FC Emmen.
"We informed them which sponsors there are," he said. "I can imagine they are surprised about the reaction, but not surprised about the sponsors we have."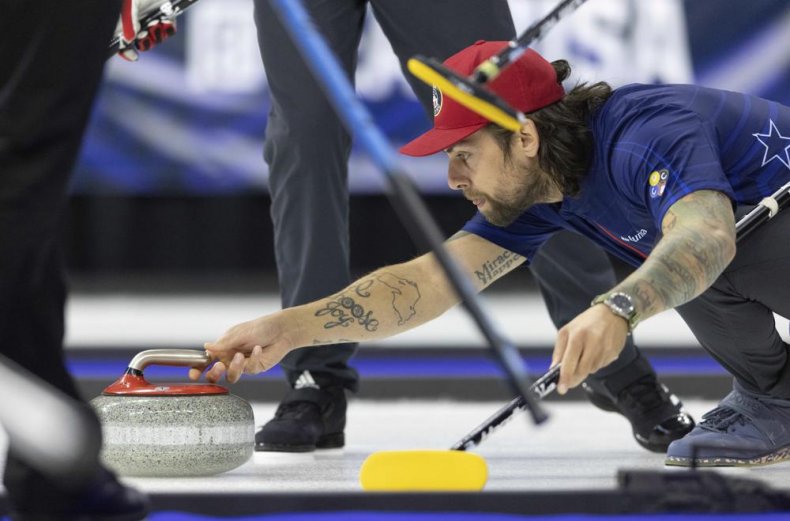 EasyToys had advertisements in four different spots on the curling surface, with their name also being printed along the hog line. This section of the surface is critical due to the fact that it says where players are supposed to let go of their stone.
While this setback might be disappointing for American curling fans, van Stiphout said that the show will go on.
"Of course it's a pity that it's happening now," he said. "We will go on with the tournament. We do it for the athletes. We'll carry on with the event."
The mixed doubles curling tournament was to determine the final spot for the Beijing Winter Olympic Games in 2022. Americans Chris Plys and Vicky Persinger advanced to the next round, which will determine which pair gets the final spot in the Olympics. They will play against South Korea. It is currently unknown whether or not this final match will be televised in the U.S. and Japan.
WCF spokesman Christopher Hamilton told the AP on Monday that organizers were investigating "a number of solutions to resolve our broadcast partner policy complications surrounding sponsor agreements and usage." USA Curling President Jeff Plush did not immediately respond to an email seeking comment.
The Associated Press contributed to this report.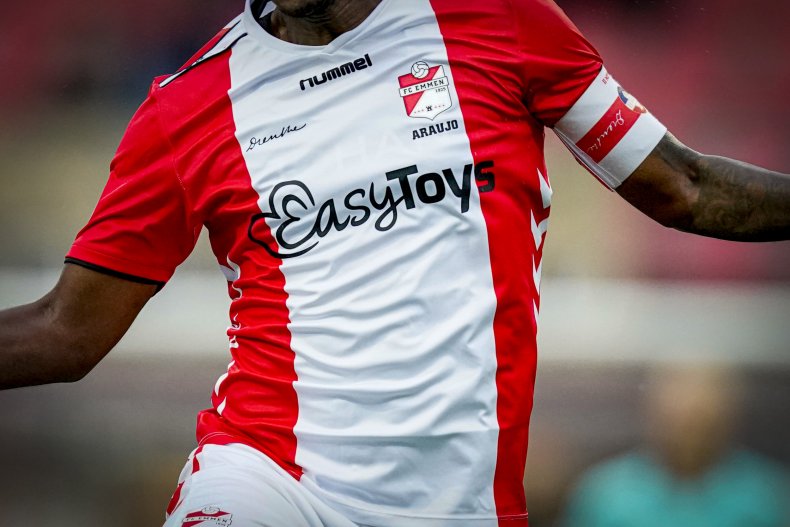 Uncommon Knowledge
Newsweek is committed to challenging conventional wisdom and finding connections in the search for common ground.
Newsweek is committed to challenging conventional wisdom and finding connections in the search for common ground.