Sex Trafficking and the 'Pretty Woman' Fairy Tale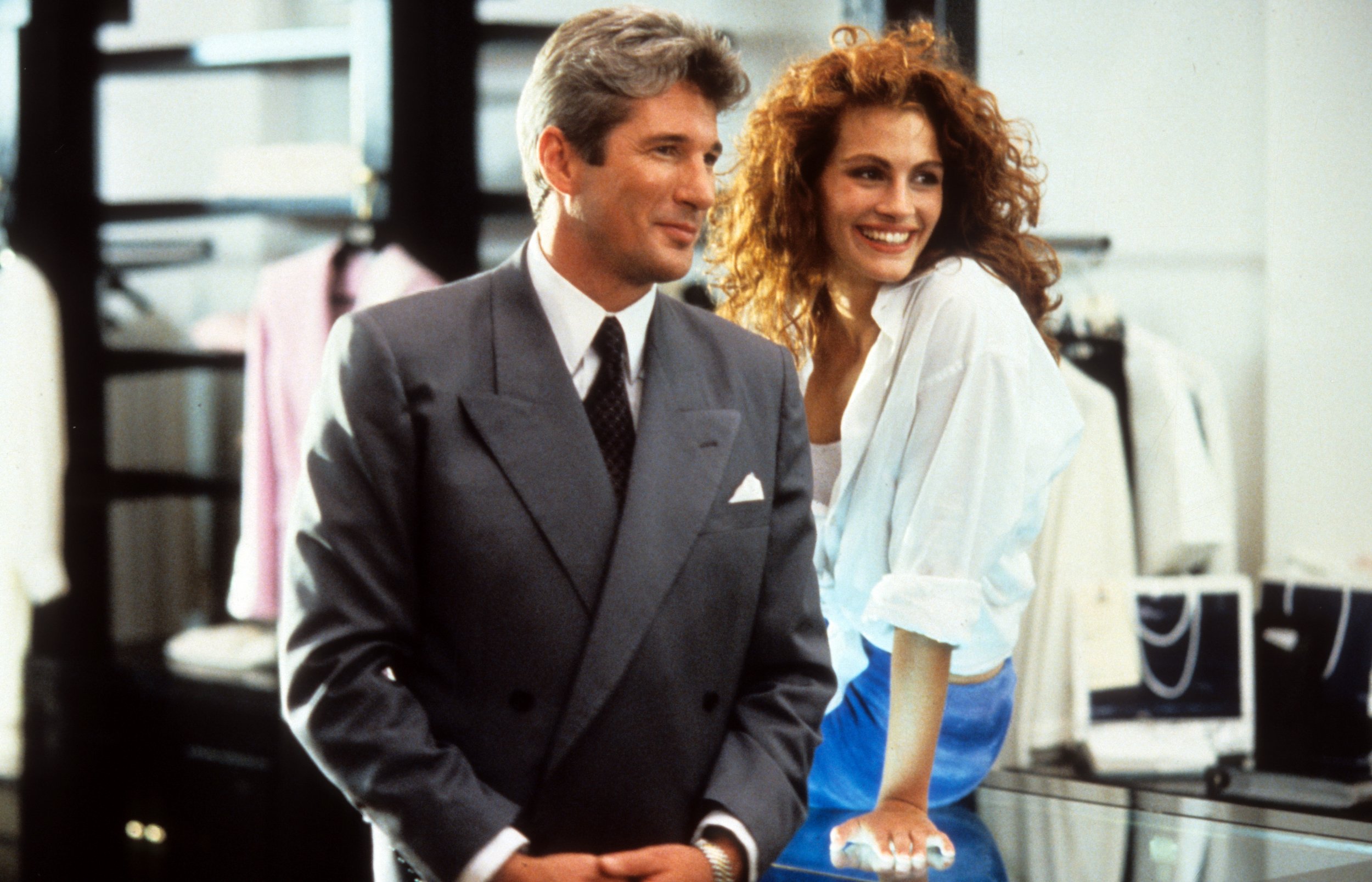 NBC's Today show is hosting a Pretty Woman reunion Tuesday, when actors Julia Roberts and Richard Gere will join director Garry Marshall and other cast members for a celebration of the iconic 1990 movie that centered on the fantasy of a prostitute street-walking her way into a millionaire's heart.
Such was the film's impact that it may even have contributed to the mainstreaming of prostitution style: the miniskirts with over-the-knee boots and the bikini waxing and thong underwear phases of the 1990s and early 2000s.
Interestingly, those trends coincided with the arrival of the first comprehensive federal human trafficking law. Congress passed the Trafficking Victims Protection Act in 2000, partly in response to the flood of trafficked women arriving from former Soviet Union countries and Eastern Europe.
Today's celebration of Pretty Woman comes at a particularly fraught political moment, as a major piece of legislation directed at beefing up the fight against domestic sex trafficking (the Justice for Victims of Trafficking Act) is stalled in Washington due to a disagreement over the idea of providing funding for abortions for trafficking victims.
Human trafficking is usually one of those rare issues that bridge the political divide, especially when presented as harmful to children. But when it comes to adults—women make up the vast majority of sex-trafficking victims—prostitution is still often regarded as a possible career choice, as something that women might want to do, and might even enjoy.
Pretty Woman, of course, bolsters that perception, and that's why activists have long criticized the film.
"I am appalled that this would be celebrated now," says Judy Kluger, a former New York judge and executive director of Sanctuary for Families, a group that provides assistance to trafficked women. "Actors are actors, but that a legitimate news organization would glorify this is very disappointing. Maybe 25 years ago you could make the excuse that people didn't understand the corrosive effect of trafficking on the victim and on society, but we know so much now. This is not a lifestyle choice women make to have money to go to college."
A publicist for Today did not respond to a request for comment.
Investigative journalist Victor Malarek, author of The Johns: Sex for Sale and the Men Who Buy It, spent several years studying sex tourism brothels in Asia and global sex trafficking before infiltrating North America's online "john" community. Speaking to Frontline a few years ago, Malarek said, "You can never convince me that a million women and girls, mostly teenage girls, make a conscious career decision and say, 'Oh, this is great career choice, because I saw that stupid movie Pretty Woman and I want to meet a guy like Richard Gere, so I'm going to go out there and I'm going to service 10, 15, 20, 30 doughy, middle-aged, greasy, hairy white men every night, only to have the privilege of turning that money over to my pimp.'"
In the years since Pretty Woman had its premiere, anti-trafficking activists, women's rights groups and self-described abolitionists have tried with moderate success to change the language and the policing of trafficking so that women are seen as victims and sex buyers as criminals.
Ziba Cranmer runs Cities Empowered Against Sexual Exploitation (CEASE), which aims to reduce demand for sex trafficking by 50 percent in eight years by working with cities across the U.S. "Pretty Woman wrongly glamorizes something that ruins lives," Cranmer says. "Most sex buyers do not treat the women they buy to strawberries and champagne, or shopping sprees on Rodeo Drive. Buying sex is not a first date."
Indeed, the reality is far from pretty. Academic studies show the average age at which girls are recruited is 12 to 14 and that more than 70 percent of women in prostitution experience physical assault. The homicide rate among female prostitutes who work the streets in the U.S. is 40 times higher than for other women, and more than six times higher than for those in the riskiest male occupation (taxi driver), studies show.
Rachel Moran, an Irish writer, recounted her years in the sex trafficking business in Bought and Paid For: My Journey Through Prostitution. A woman needs a "strong stomach" to engage in the business, she wrote. She quoted American feminist Andrea Dworkin: "Prostitution is not an idea. It is the mouth, the vagina, the rectum, penetrated usually by a penis, sometimes hands, sometimes objects, by one man and then another and then another and then another and then another."
Like the blockbuster film, human trafficking is big money—perhaps too big to fail. The amount generated by human trafficking in the U.S. alone is estimated at $9.5 billion annually.
Early Tuesday morning, as Roberts and Gere kick back on their stools and joke with Matt Lauer and the Today crew, trafficking victims around the country will be wrapping up a night's work, many having been forced to have sex 20 to 48 times before dawn, advocates say.
"People can say this movie was a fairy tale and a Cinderella story, but it's not any of that," Kluger says. "It's a movie that glorifies a practice that is abusive, demeaning and destructive to the people involved. The women we see—and it is mostly women who have been trafficked—are severely traumatized and exploited. Recovery is very difficult and individual and has to do with how old they were when they started. Some have been trafficked since they were 13 years old."
The anniversary celebration is not the end of the Pretty Woman fantasy, but possibly the beginning of a revival. A Broadway version of the film is said to be under discussion.