U.S. Sex Trafficking Industry Makes $2.5 Billion a Year Through Illegal Massage Parlors, Study Shows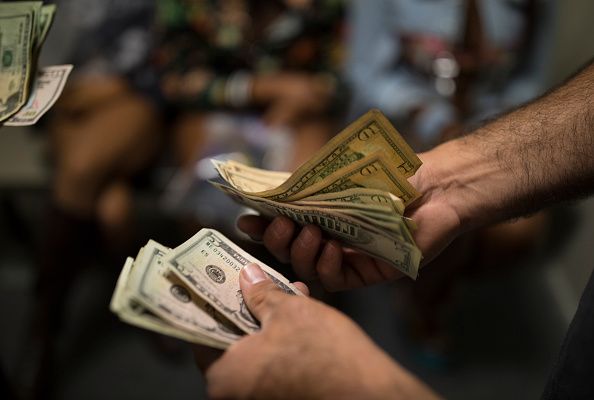 Dotting highways and hiding behind strip mall storefronts, there are more than 9,000 illegal massage parlors in the U.S., and they are making traffickers a lot of money.
The U.S. trafficking industry makes an estimated $2.5 billion annually from forcing women to have sex with massage parlor customers, according to a report released Wednesday by Polaris, an anti-slavery nonprofit. The business is the second largest U.S. human trafficking industry behind escort services, the report stated.
The report's lead author, Rochelle Keyhan, said the revenue estimate marks the first time an estimate value has been publicized, according to Reuters.
Drawing from about 3,000 cases and interviews with law enforcement and survivors, Polaris' report put a face to the most common victims of illegal massage businesses: 35-to 55-year-old Chinese and South Korean mothers, who often don't speak English but relocate to the U.S. out of desperation to provide for their families.
They often come through New York and California channels under a false promise of legitimate employment, according to the report. Then, living "in substandard conditions" and working illegal hours "on call," they are silenced by a variety of factors, from threats to fears of deportation to feelings of shame.
"The level of shame experienced by IMB survivors is significantly higher than the shame seen in other types of sex trafficking," the report noted. "Many Chinese and Korean survivors of IMB trafficking do not feel comfortable using the word 'sex' when describing their experiences."
While many illegal massage parlors keep a low profile, the report discerned it's not uncommon for these establishments to bear suggestive names such as "Asian gals" or "Good Girl Spa" in plain sight. Houston's illegal massage industry alone generates nearly $107 million annually, with nearly 3,000 customers a day across almost 300 illegal massage businesses, according to outside data cited in the report.
Telling signs of illegal businesses include entrances equipped with door buzzers, covered windows, oddly low prices, female staff serving customers at odd hours and staff asking for unusually large tips, according to the report.
"Traffickers are still ahead of us technologically and methodologically," the report stated, noting that local, state and federal legislation and regulatory frameworks — along with a "concerted efforts to shift cultural norms" — will all play a role in the solution. "By identifying and engaging the right stakeholders, we're now approaching a serious tipping point."
Wednesday's report followed a larger 2017 Polaris study, titled The Typology of Modern Slavery, which analyzed more than 32,000 cases of human trafficking and crafted a classification system identifying 25 types of human trafficking in the country.
Globally, there are about 40 million estimated victims of the human trafficking industry, which amasses about $150 billion in annual profits, according to the International Labour Organization. The report noted it is not known exactly how many women working in massage parlors are trafficked.