Russian 'Sex Training' Course Coaches Arrested in Thailand for Lacking Work Permit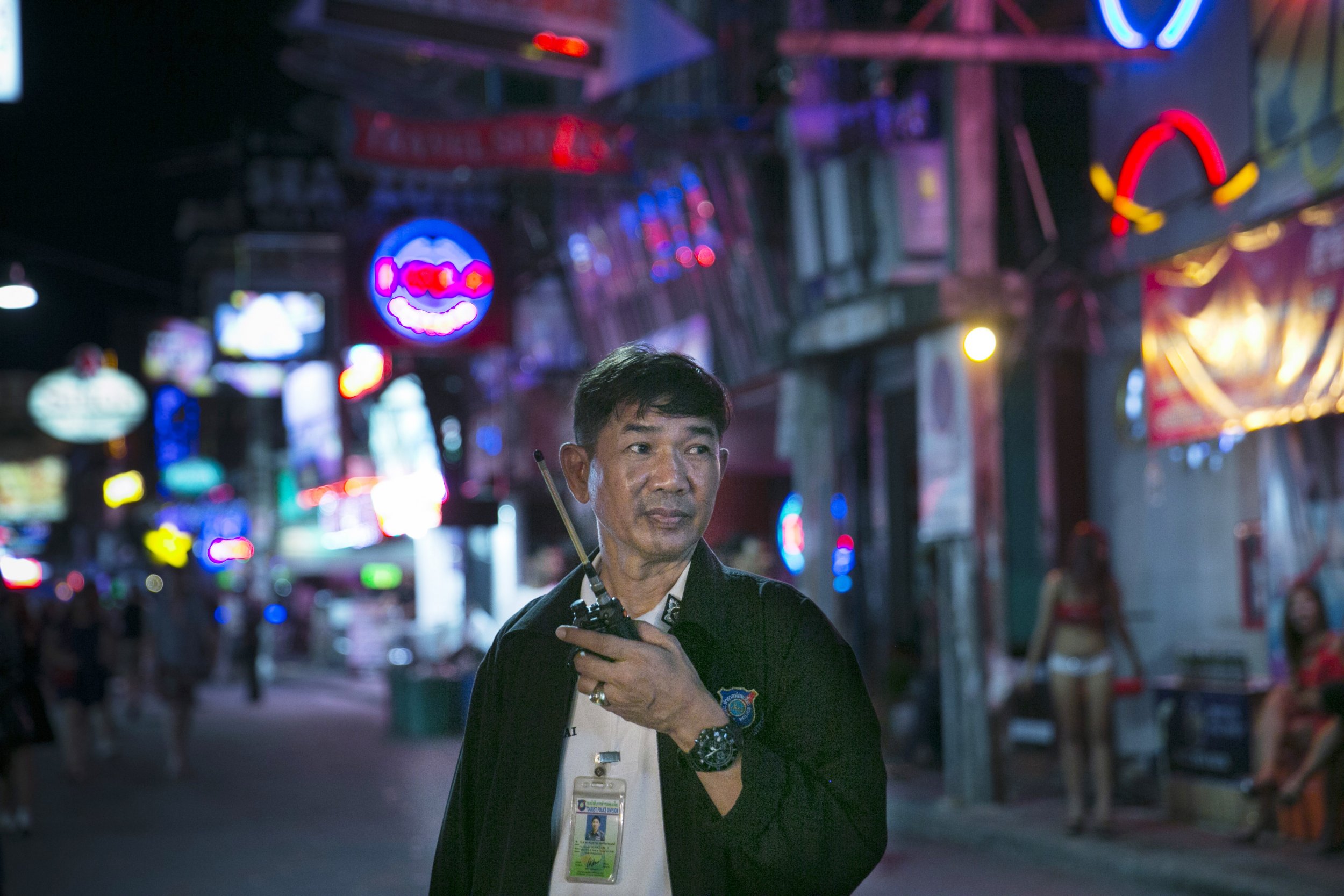 Police in Thailand have detained 10 Russian citizens who organized a "sex training" course in a hotel in Pattaya, a seaside resort infamous for its nightlife.
The arrests follow a raid on Sunday night at a local hotel where the course was taking place. Some 43 Russian tourists, both men and women, were in attendance—many of whom were wearing T-shirts reading "sex animator" with a downward-pointing arrow.
Participants were interrogated but let go without charges, while the men who ran the course were taken to the local police station, local news publication The Nation reported.
All of the instructors were charged with working without permission, but one of them was also charged with overstaying his visa. Three others were charged with entering the country without passports, according to Reuters.
"They had to pay more than 20,000 baht [$637] for the course," Pattaya police chief Apichai Krobpet told the news agency. "They came to teach sex education to their fellow countrymen...but the course itself is not illegal," he added.
Among those arrested was self-styled sex guru Alexander Kirillov, who is better known as Alex Lesley and has long been running such courses. He has also written a number of books on seduction.
The week-long course in Thailand was advertized in several posts published on Lesley's website and social media channels promising an "exclusive training" in "the capital of sex," Pattaya.
Lesley was rumored to be considering running in the upcoming presidential elections against President Vladimir Putin, but he is not registered as a presidential candidate with the Russian Central Election Commission.
Another one of those arrested is Anastasia Vashukevich, better known as Nastya Rybka, Lesley's close collaborator and the source of a recent sex scandal in Russia involving an oligarch, top politicians and allegations of bribery.
The 10 detainees were awaiting trial and receiving assistance from Russian embassy personnel. They face a fine of up to $3,000, a temporary ban on travel to Thailand and deportation back to Russia, according to Latvia-based independent Russian news publication Meduza.