Sex Without Consent Is Now Rape: Sweden's New Law Explained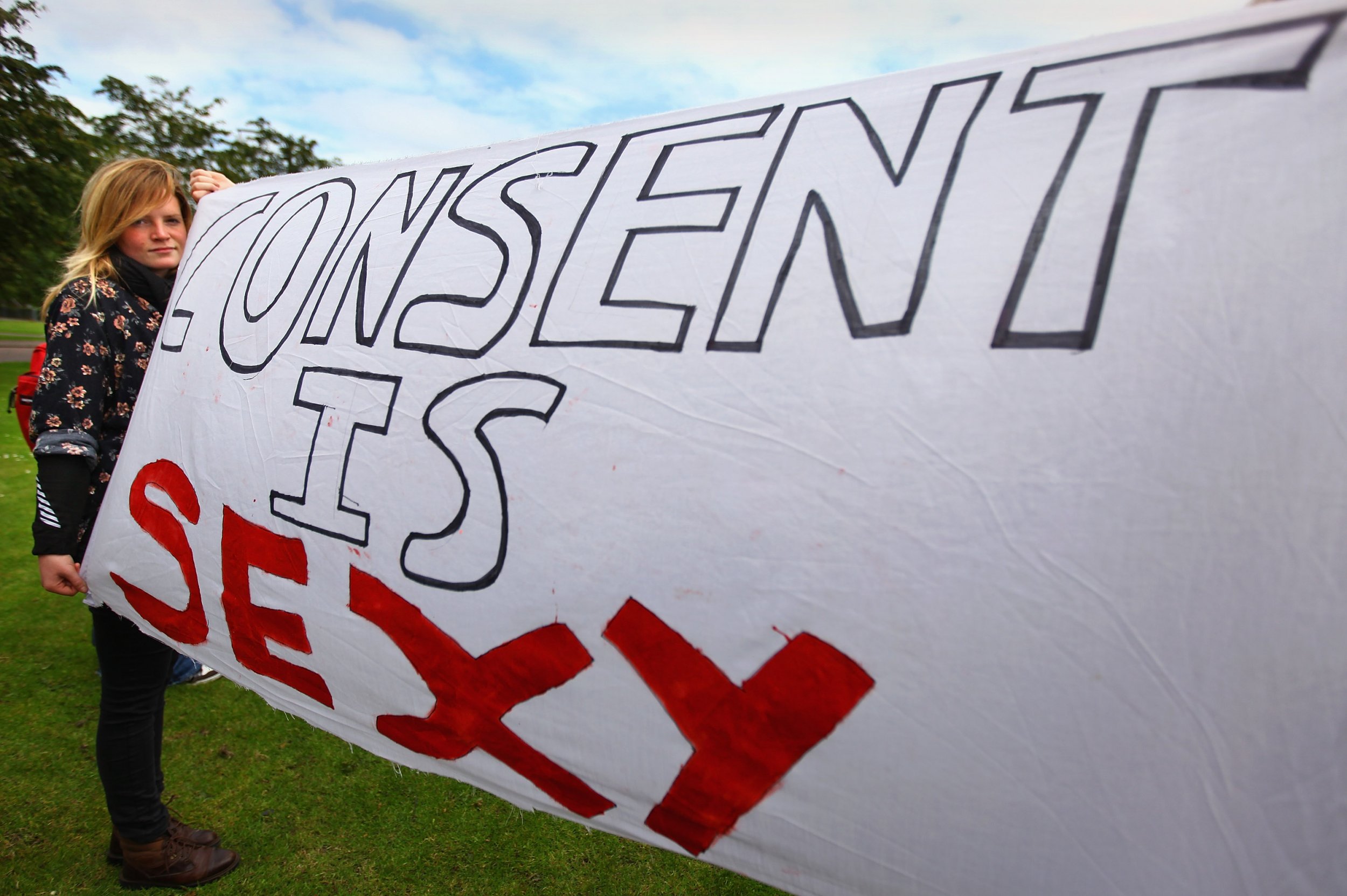 Sweden has approved a new law changing the legal definition of rape to mean "sex without consent."
The law passed a vote in Parliament on Wednesday with 257 votes in favor and 38 against—a landslide victory for the self-declared "first feminist government in the world" led by Social-Democrat party leader and prime minister Stefan Löfven. It will come into force on July 1.
Sweden now joins a group of seven European countries—the U.K., Ireland, Luxemburg, Belgium, Germany, Cyprus and Iceland—that have enacted consent-based legislation.
Most other countries, not just in Europe but worldwide, instead have laws that define rape as coercion or taking advantage of someone's vulnerable state—making it harder to obtain convictions for cases where a defendant cannot prove offering physical resistance.
Such was the case in a trial that shocked Sweden in March 2013, when a judge acquitted three teenagers accused of raping a 15-year-old girl with a wine bottle until she bled. The court ruled "people involved in sexual activities do things naturally to each other's body in a spontaneous way, without asking for consent," as The Local reported at the time.
Following that verdict, the country amended the law changing "incapacitated state" to "particularly vulnerable situation" to define the circumstances of what could be classified as rape along with physical violence or threat of physical violence—but campaigners kept advocating for a consent-based definition.
Under the new law, consent will need to be clearly established either in actions or words—passivity will not be accepted as a sign of voluntary participation in sexual activity.
Sweden also introduced two new offences, called "negligent rape" and "negligent sexual abuse," each carrying a maximum sentence of four years each for those found to be ignoring the other person's lack of consent to sexual activity. The law further strengthens support provided to those who denounce sexual offences, who will immediately be provided a counsel to represent them.
The Swedish Bar Association argued that the law would not increase convictions because it still placed the burder of proof on the prosecutor. Anna Blus, Amnesty International's women's rights researcher for Europe, said it is difficult to make such a prediction as the law is only one element of the justice system.
"The law is not the only solution," she told Newsweek. "Things need to change on a very systemic level," she added, referring to both the police, lawyers and judges' behavior towards sexual violence victims, but also attitudes in the media and society at large.
The consent-based legislation's real power lies in defining the crime: "The biggest value of this law is normative, making society realize what rape is and, hopefully, preventing rape in this way," Blus said.