Sex Work, Legalized: What a Rare 1883 French Prostitute Catalog Tells Us About the Oldest Profession
On Monday, The Daily Mail published a series of portraits originally taken for a rare 1883 French travel guide. The portrait subjects, all sex workers who were living in Paris at the time, appear alongside blurbs advertising their services to the travel guide's intended audience: British men.
Pretty Women of Paris advertised France's brothels by describing their sex workers as completely willing. "For money," the guide said about Alice Lody, "she will do all that you may ask her." The workers' apparent enthusiasm and experience made them attractive professionals. Despite the year being 1883, they weren't shamed or vilified for having had numerous sexual partners.
Since 1804, under Napoleon, prostitution has been legal in France, with sex workers required to be legally registered with the government and to report for fortnightly health inspections with physicians.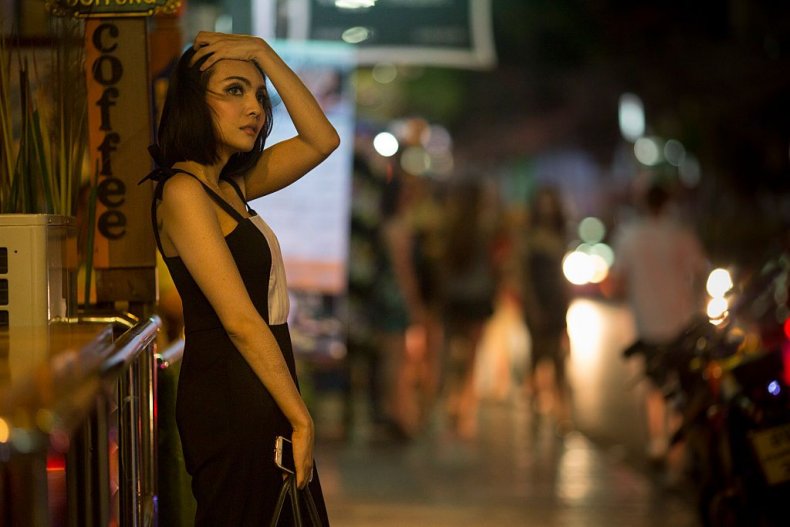 The sex work industry in France remained largely unchanged until 2016 when the French National Assembly voted to punish those soliciting sex for money with a fine. Currently, sex work is still technically legal in France, though advertising one's sexual services can result in a fine, and buying a sex worker's services is also illegal. In order to punish sex workers, the Sexuality, Poverty and Law Programme reports that many French police officers will simply arrest them for "public disorder, vagrancy, [or] loitering."
In France, and in many other nations around the world, this disconnect in law has caused a problem for many of those who make their living through sex work. It's usually difficult to maintain a steady income because they are unable to tell their customer bases that when and where and how they're available.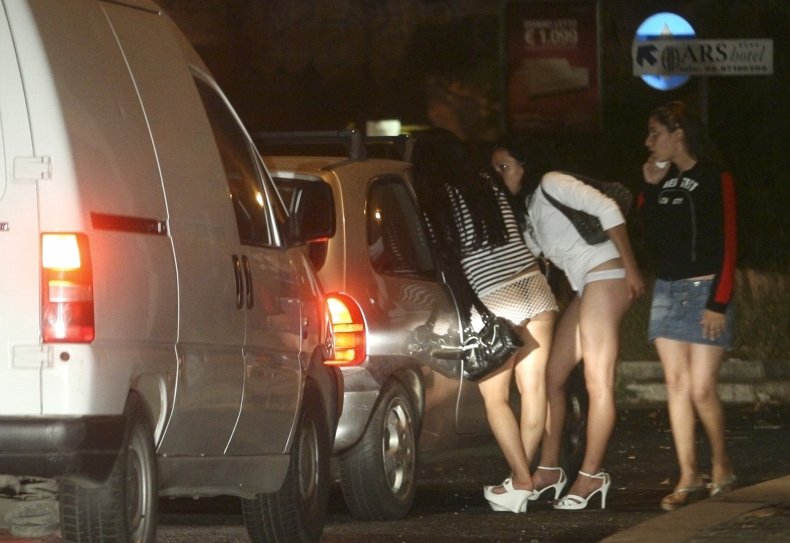 Sex work is currently legal in 49 percent of the world's nations, and another 12 percent allow individuals to pay others for sex with "limited legality." In Canada, for instance, it is technically legal to sell sex acts for money. But since December 6, 2014, buying the same sex acts can mean a $500 fine and up to five years in prison.
Because of the existing stigma, and because public advertisement is still criminalized in many countries, sex workers have to get crafty with advertising. There are no more 1800s-era Parisian sex worker catalogs, but advertising one's services on the internet has revolutionized access. Twitter, for instance, allows pornographic images while similar platforms like Instagram does not. For many sex workers, Twitter has become their primary branding platform. Some had used Patreon to connect with regular clients until the site changed its policy in 2016.
Though Craigslist remains popular for sex work exchange, the most highly trafficked site allowing sex workers to connect with clients is Backpage.com, a site similar to Craigslist that removed its "adult services" section in 2017, only to see sex work ads pop up in "dating and massage." When the site altered its listings, many sex workers and political supporters of the trade argued that taking online access away would force many to simply advertise their services on the street.
Overall, the internet has expanded the services sex workers are able to offer clients. Though the "Pretty Women of Paris" sold physical acts to tourists, modern sex workers can charge for private Skype sessions, nude photographs or video recordings. Though this had undoubtedly lowered the rate of sex workers contracting sexually transmitted infections, it has also made the trade more difficult to regulate.
Just as important, technology gives sex workers access to a large client-base and allows them to control their output and regular income. That negates the need for management (or "pimps"), which means sex workers are ultimately safer in their role as independent entrepreneurs.
Until sex work is fully legalized, however, it's likely most will remain in danger of being manipulated, and many won't have access to healthcare services they need.