Sex Worker Advocates Livid About 'Pretext of Rescue' After Authorities Arrest Women Related to Robert Kraft Investigation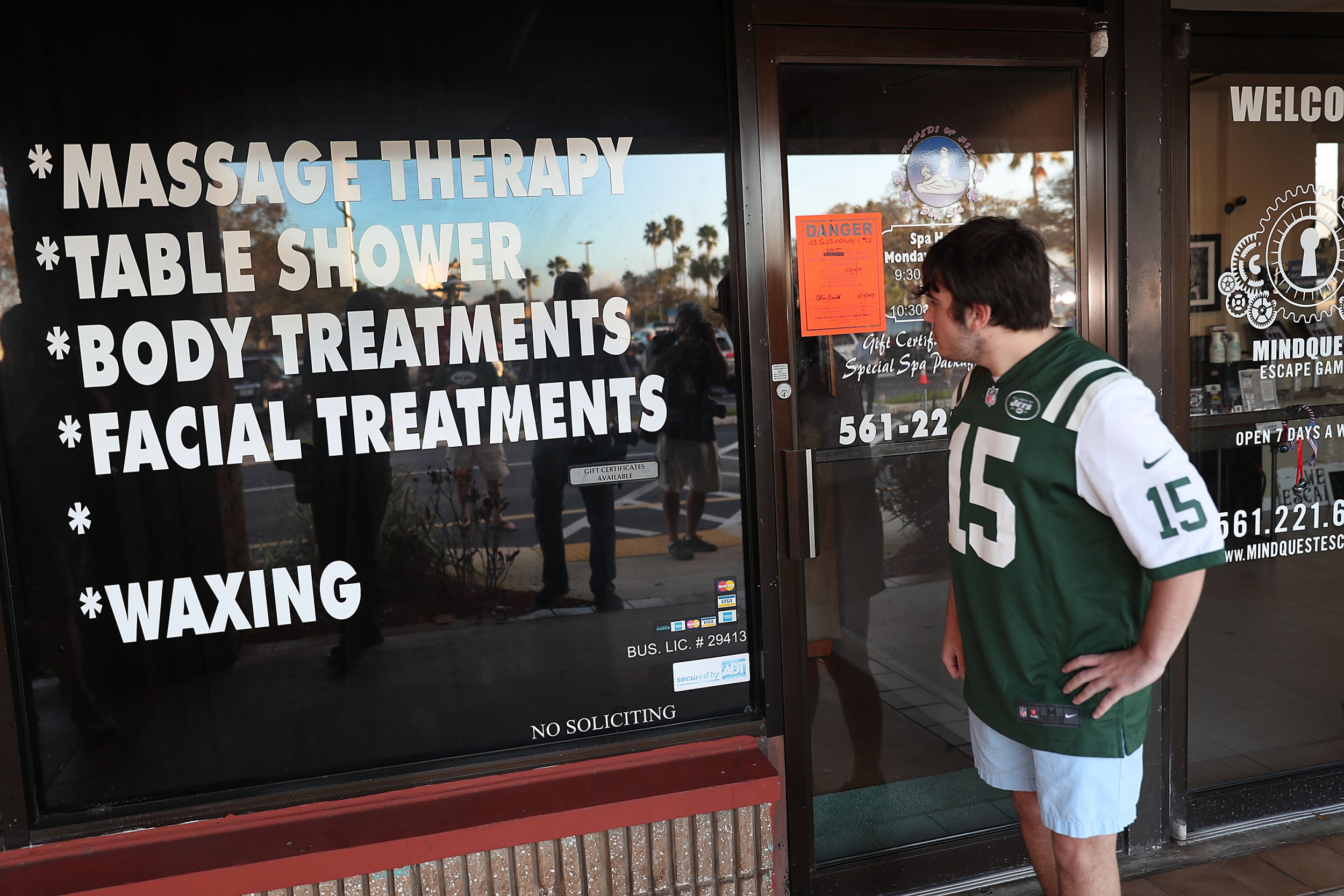 The arrest of a woman accused of providing sexual services to New England Patriots owner Robert Kraft has ignited outrage among sex worker advocates, who are questioning why low-level workers are being arrested.
Shen Mingbi was arrested on eight counts of offering to commit prostitution and one count of deriving support from proceeds of prostitution, Treasure Coast Newspapers reported on Wednesday. Mingbi was the second woman who allegedly provided sexual services to Kraft at the Orchids of Asia Day Spa in Jupiter, Florida, in early 2018. Lei Wang, the first woman taken into custody for such accusations, was previously arrested with Hua Zhang, and both now face a range of charges.
Sex worker advocates say that sex work should be decriminalized and that the law endangers women involved in the practice.
The arrests "[bring] to light the intent of laws designed to assist those who have been thought to be trafficked," Cristine Sardina, the director of sex worker advocacy group Desiree Alliance told Newsweek in an email. "The guise of law enforcement infiltrating the establishment for human and sex trafficking is of little merit when those who were under surveillance for a long period of time were arrested and not offered services under the TVPRA or any [federal or state] resources related to trafficking. Who benefits? Certainly not the women who were arrested under the pretext of rescue."
Sex worker advocates, like customers, expressed outrage over police tactics used in the investigation. Thirty-one people sued Florida authorities earlier this week, saying that their rights were violated when authorities video-taped interactions at the Orchids of Asia Day Spa.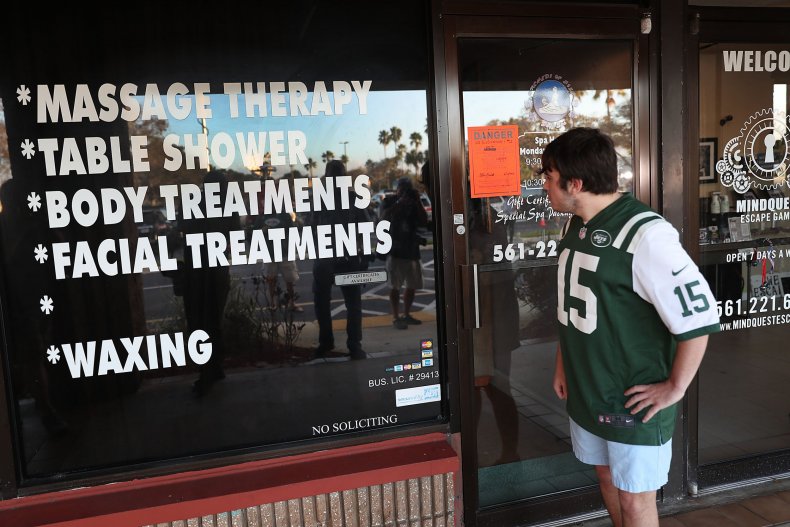 Authorities said the investigation, which resulted in 300 arrests and landed Kraft with two misdemeanor charges of soliciting prostitution that he has denied, focused on human trafficking.
"Whether or not these women were exploited while working in these spas, they are all more vulnerable after these arrests. Handcuffs don't help. If the police and prosecutors really want to help, they should LISTEN TO SEX WORKERS and JUST STOP THE ARRESTS. Because of their arrests, these women will face unemployment, poverty, and homelessness, in some cases deportation, and in all cases public shaming," Christine Hanavan, a community organizer for the Sex Workers Outreach Project Behind Bars (SBB), said at a press conference on Monday.
Fourteen women have been arrested and authorities had issued warrants for the detainment of four others, Alex Andrews, the co-founder of (SBB), told Newsweek. This claim could not immediately be verified by Newsweek. The Jupiter Police Department, which the Palm Beach County Sheriffs' Office said spearheaded the investigation, did not respond when contacted by Newsweek.
The Associated Press reported last month that authorities' decision to close 10 massage parlors and levy charges against business owners was a departure from past prosecution attempts, in which law enforcement agents arrested low-level workers.
Update: attribution for the quote by Christine Hanavan has been changed. This article initially attributed it to Alex Andrews.