#SexiestManAlive Trends as Americans Weigh in on John Legend's New Title
John Legend was named People magazine's Sexiest Man Alive for 2019. While Twitter was busy congratulating Legend and debating who else should have won the title, nobody seemed happier about the accolade than Legend's wife, Chrissy Teigen.
Legend and Teigen have been married since 2013, but the announcement allowed Teigen to admit that she had finally achieved one of her life's goals.
However, Teigen was quick to point out that their children were thoroughly unimpressed with their father's new stature.
"I was excited, but I was a little scared at the same time because it's a lot of pressure," Legend said in an interview with People. "Everyone's going to be picking me apart to see if I'm sexy enough to hold this title. I'm [also] following Idris Elba, which is not fair and not nice to me!"
Elba tweeted his congratulations to Legend, but admonished him not to tell Dwayne "The Rock" Johnson that he had won, saying the star "still thinks he's got the title."
Country singer Blake Shelton, a judge on the reality competition show The Voice along with Legend, was voted People's Sexiest Man Alive in 2017.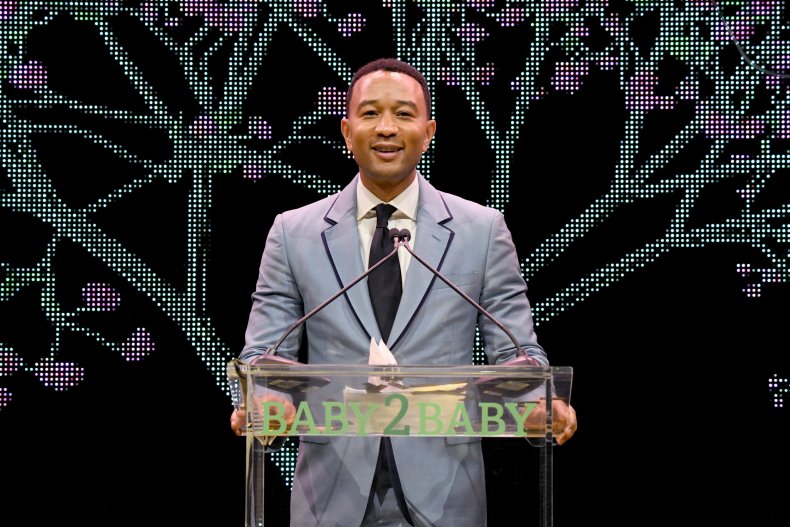 Legend thanked Shelton on the television show.
"I sat next to him for the last few months and I learned his sexy ways," Legend said. "I observed every move he made, every utterance that came from his mouth and I think some of it rubbed off on me."
Legend's win led Twitter user @MissusMelnee to wonder if the voters realized they could choose men who weren't on The Voice to garner the award.
"Why isn't Danny Devito rated sexiest man alive?" wondered @monintoho.
"Hold on. Hold on," tweeted @Steph_squared. "John Legend is cool and all, don't get me wrong, but he is no Jason Momoa with a kitty cat sexy."
"I've never in my 23 years on gods green earth ever heard anyone call John Legend sexy," tweeted @nostalgia on film. @HarleyQuinn_NJ said that Legend "looks like someone stepped on a cheese sandwich."
Legend became the first black male to become an EGOT (winner of an Emmy award, a Grammy, an Oscar and a Tony) in 2018, according to Country Living.
Legend and Teigen have also been involved in a Twitter war with President Donald J. Trump. Trump referred to Legend as "boring" and Teigen as "filthy mouthed."
"Imagine being president of a whole country and spending your Sunday night hate-watching MSNBC hoping somebody--ANYBODY--will praise you," Legend tweeted. "Melania, please praise this man. He needs you."
"Your country needs you, Melania," Legend added.