New York Is the 10th Worst Megacity for Women's Economic Equality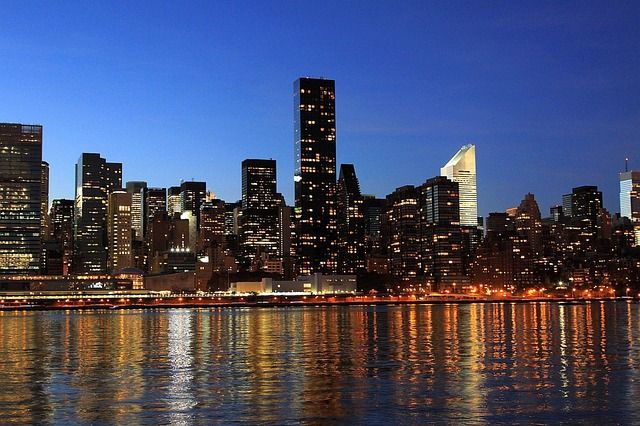 New York has been placed in the top 10 worst megacities for women in terms of economic opportunity, according to a new survey ranking the world's metropolises for their sexism.
The research, conducted by the Thomson Reuters Foundation, explored 19 of the world's biggest megacities and ranked them based on how safe they are for women, as well as the level of access to healthcare, education and economic opportunities.
Thomson Reuters Foundation spoke to experts on women's issues in each of the cities and rated the cities based on their scores in four categories:
Sexual violence ("Women can live in this city without facing the risk of sexual violence including rape or sexual attacks or harassment.")
Access to healthcare ("Women have good access to healthcare including control over reproductive health and maternal mortality.")
Cultural practices ("Women are well protected from potentially harmful cultural practices including female genital mutilation, child, early or forced marriage, female infanticide.")
Economic opportunities ("Women have access to economic resources such as education, ownership of land or other forms of property, and financial services such as bank accounts.")
While New York was ranked the 13th worst megacity for women overall, it fell in the top 10 in the economic aspect, jointly with São Paulo and worse than Moscow, Tokyo and Jakarta, Indonesia, among others.
In the overall ranking, New York (the only U.S. megacity studied) came out worse than London, Paris and Moscow, as well as Tokyo, Shanghai and Manila, Philippines.
London overall ranked the least dangerous for women among the 19 cities. Its mayor, Sadiq Khan, welcomed the findings but said there was more work to be done.
"As a proud feminist, I'm committed to doing everything I can to remove these barriers to women," he said, according to a report on the foundation's website.
"I want London to not only be the best city in the world to be a woman, I want it to be a trailblazer in fighting [for] gender equality in all its shapes and forms."