Sexism at Work: Women Are Less Ambitious than Men, Employers Say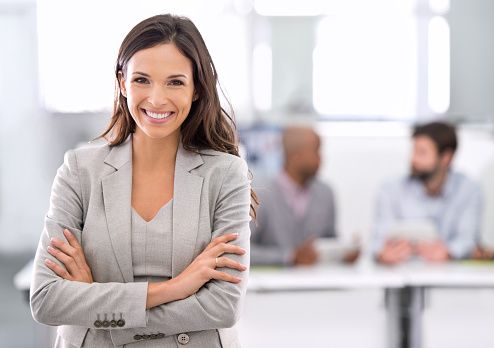 Discriminatory practices in hiring women are still a thing, according to a survey that found employers are more likely to perceive men as more ambitious than women in the workplace.
A YouGov survey for the Young Women's Trust released in the U.K. on Thursday found that 25 percent of hiring-representative respondents are more likely to say that men are more ambitious than women. Just 5 percent of employers said that women are more likely to be more ambitious than men. Sixty-seven percent of employers say there is no difference. The survey asked 800 employees within human resources how they make their decisions when hiring.
Men were perceived as more confident at work, whereas women were deemed more "conscientious," and two-fifths of recruiters said men were more likely than women to ask for promotions and pay rises, according to the survey.
The survey also found that one in 10 recruiters were aware of a gender pay gap at their company, in which women are paid less than men for jobs at equal levels of seniority.
"Young women do not lack ambition but too often they are held back by employers who – knowingly or not – discriminate against them," Young Women's Trust chief executive Dr. Carole Easton said in a statement to Newsweek.
"It's no wonder women are held back in the workplace when those making hiring decisions have such outdated views. It is employers and our economy that miss out on the talents of young women as a result. Young women who want to work are meanwhile struggling to make ends meet and finding themselves in debt," Easton continued.
In order to improve the workplace for women, Easton said, employers need to do a better job of providing them the tools they need for success.
"We need urgent action to improve young women's prospects and give them hope for the future. This means giving them the right skills and support to find jobs, ensuring decent and flexible jobs are available, making childcare accessible and affordable and changing the law to ensure under-25s are entitled to the same National Living Wage as everyone else. This would benefit businesses and the economy too," Easton said.
The survey reported that a significant number of workplaces found that sexism in the U.K. is a problem, and a lot of the recruitment decisions made by HR representatives could be breaking the law. Female bosses are more likely to be aware of sexism in the workplace and are less likely to engage in discriminatory practices.
Last year, a study from the Trades Union Congress and the Everyday Sexism Project found that 52 percent of women in the U.K. had experienced unwanted behavior, such as sexual advances, at work.