Nearly 40 Percent of Voters Believe Sexism Has Increased Under Trump, Poll Shows
In the last two and a half years since President Donald Trump, nearly 40 percent of registered voters believe sexism has increased, according to a new Politico/Morning Consult poll published Monday.
The results, which were released on Women's Equality Day, showed that 38 percent of respondents thought sexism has become more prevalent in the Trump era, while 29 percent said they saw no change and roughly 20 percent said gender equality has improved.
The poll comes in the wake of the #MeToo movement, and accusations of sexual misconduct leveled at Trump. Meanwhile, the win by the U.S. women's soccer team over France this summer highlighted the large pay gap between men and women. On average, women earn about 20 percent less than men, or 79 cents for every dollar that a man makes.
Prior to taking office, more than one dozen women came forward to allege Trump had sexually assaulted them. The president was also caught on an Access Hollywood tape bragging about groping women. As president, Trump has referred to women as "dogs" and has been accused of rape that allegedly occurred years prior.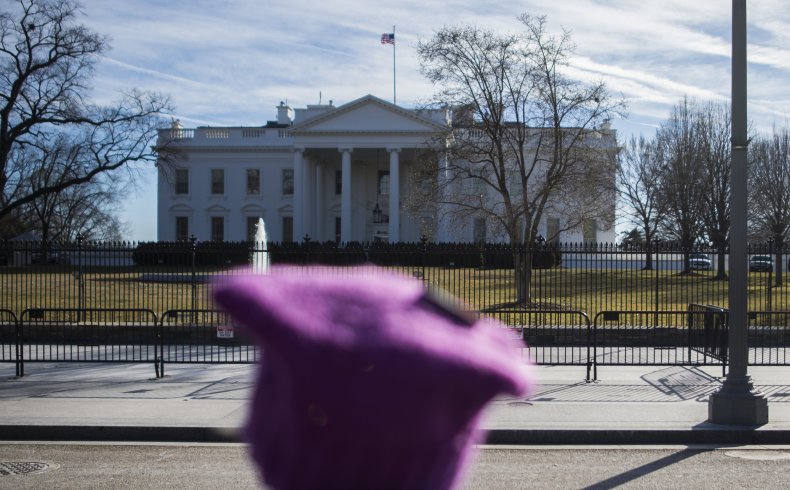 Despite the inequities that persist, such as the gender pay gap, a plurality—41 percent—said the country is either "very close" or "somewhat close" to reaching gender equality and 11 percent said there already was gender equality. Nearly 40 percent who said the U.S. is "not very close" or "not close at all."
Republicans and men were more likely to believe gender equality is close to being achieved: 50 percent of Republicans and 45 percent of men said that was the case. Just 36 percent of Democrats and women believed the same to be true.
However, gender equality is not on most voters' minds when they step into the ballot box. Only 3 percent indicated it's their top issue.
The poll was conducted from August 9-11, surveyed 1,993 registered voters and has a margin of error of plus or minus 2 percentage points.
"Today, on Women's Equality Day, we celebrate 99 years since American women took a momentous step forward in the fight for equal rights by securing their right to suffrage," said Nancy Pelosi in a statement, the first and second female speaker of the House and who is second in line to the presidency, behind Vice President Mike Pence. "Nearly 100 years later, standing on the shoulders of trailblazing suffragists, including countless unsung women of color, American women continue to fight to bring our nation closer to fulfilling our most sacred ideals – liberty, equality and justice for all."