'Sexist' Pastor Criticized for Saying Men Marry Women for Sex So They Need to Stay Skinny
Stewart-Allen Clark, a preacher at the First General Baptist Church in Malden, Missouri, has been criticized as "sexist" for a sermon he delivered telling women to stay thin because sex is the "main reason" that men marry women.
In his February 21 sermon, Clark said that each man needs "an attractive wife." Not all women can be "trophy wives" like former First Lady Melania Trump, he said, adding, "You don't need to look like a butch either.... To him, you should look like the most beautiful woman in the room."
"Don't give him a reason to be looking around," Clark continued. "Don't let yourself go." When rhetorically answering how wives can keep husbands from straying, Clark said, "weight control."
He then dedicated an entire section of his sermon to that topic. The section included an anecdote from his days as a marriage counselor in which he said that a woman lost 100 pounds after being called "a fat b*tch" by her husband.
"I have a friend. He has put a 'divorce weight' on his wife—that's how important this is," Clark said. "One little boy asked, 'Why do girls wear make-up and perfume?' Because they're ugly and they stink. You don't want to be ugly and stink."
Later on, Clark said that men can't help but feel a strong attraction to "beautiful women" and to look at other women because "God made us this way." He then said sexual attraction is the "main reason" that men marry women, adding, "It's the truth. Men have needs."
Clark said he no longer does marriage counseling.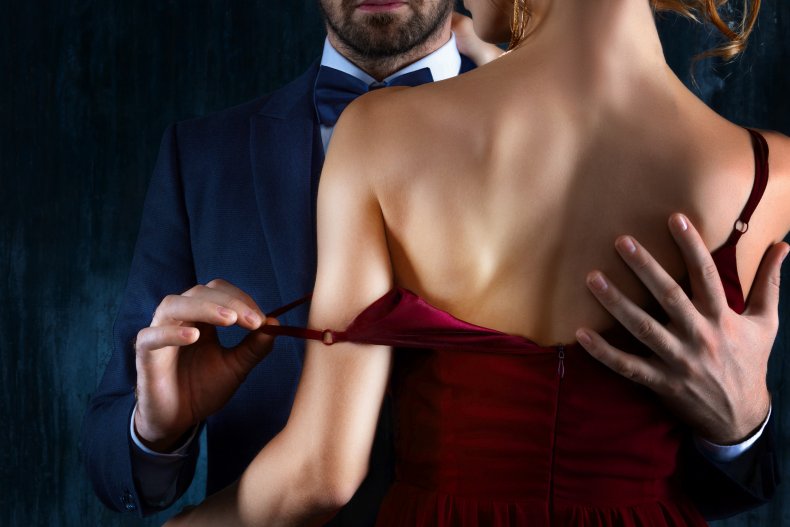 At one point, he said that many beautiful women have "snakes in their heads" rather than God in their hearts. Later in the sermon, Clark discussed sexual intimacy, and quoted 1 Corinthians 7:4, stating, "The wife has no longer all rights over her body, but shares them with her husband."
"So whenever she's not in the mood, dig out your Bible," he laughed.
He eventually acknowledged the verse's second half: "And likewise also the husband hath not power of his own body, but the wife." However, he only addressed this verse by stating that men should only have sex with their wives but also need to feel admired by them.
Hemant Mehta, the blogger behind The Friendly Atheist, called Clark's sermon "wildly sexist." Mehta's blog is a publication overseen by Patheos, a self-proclaimed non-denominational media company specializing in religious and non-religious perspectives.
The Twitter account @ChristnNitemare, which regularly posts "creepy Christian shit", called Clark a "sexist pastor."
General Baptist Ministries, the national organization whose name graces Clark's church and others, wrote in a Sunday afternoon Facebook post that the Malden, Missouri church "has autonomy." As such, the national organization "does not have authority related to the employment of any pastor or church leader in a local congregation," it wrote.
"General Baptists believe that every woman was created in the image of God, and they should be valued for that reason," the national organization declared in its public Facebook post. "Furthermore, we believe that all individuals regardless of any other factors are so loved by God that Christ died for them."
Newsweek contacted First General Baptist Church for comment.