Everything the 'Sex/Life' Cast Have Said About Filming the Racy Sex Scenes
Sex/Life follows the story of Billie Connelly (played by Sarah Shahi), a stay-at-home suburban mother and wife who begins to fantasize about her ex-partners. Things take a turn when her ex-boyfriend Brad (Adam Demos) makes a surprise appearance in her life, eight years after their break-up, causing Billie to question who she really is, what she wants, and who she really loves.
The eight-part series does not shy away from exploring Billie's sexuality and showing it all, with plenty of nudity, orgasms and wild fantasies.
The cast did not use body doubles for any of the scenes—but how did they feel about filming some of the most racy scenes ever seen in a Netflix series? Newsweek has everything you need to know.
Everything the 'Sex/Life' Cast Have Said About Filming the Sex Scenes
Sarah Shahi
Sarah Shahi stars as Billie Connelly in Sex/Life. As the show's main protagonist, Shahi features in a lot of intimate scenes with her co-stars Adam Demos and Mike Vogel.
Speaking to Extra TV, Shahi joked she was "scared almost every day" on set to film the steamy scenes.
She continued: "It was an interesting role for me because I've never had the opportunity to be so exposed physically or emotionally."
In a separate interview with Refinery 29, Shahi opened up on filming the numerous sex scenes and the impact they had on her.
She said: "I had so many nude scenes in succession that by the end, I was just like, 'Well, a body's a body.' But the intimacy part of it—that was always nerve-wracking."
Shahi continuing: "I got to know myself in a more spiritual way, in a more sexual way, and become more uninhibited myself.
"Being a mother myself, those parts of yourself don't go away. Just because you are a mother doesn't mean you can't be this sex goddess at the same time. I hope women realize that our sexual prowess is something that should not be thrown away. We really should be valued and honored through our partners. Dammit, if you're not, you gotta go out there and get it."
Adam Demos
Adam Demos literally bared it all as Billie's super-hot ex-boyfriend Brad in Sex/Life on Netflix.
Not only was his character partial to a lot of sex scenes with his now real-life partner Shahi, but Demos also went full frontal.
Speaking to People about preparing for the show's numerous sex and nudity scenes, Demos stressed the importance of working with an intimacy coordinator on the set of Sex/Life.
He said: "We just would have so many rehearsals with them to make sure everyone understood what we were going to be doing in the scene, what we were comfortable with, and we rehearsed them so much that it becomes like choreography."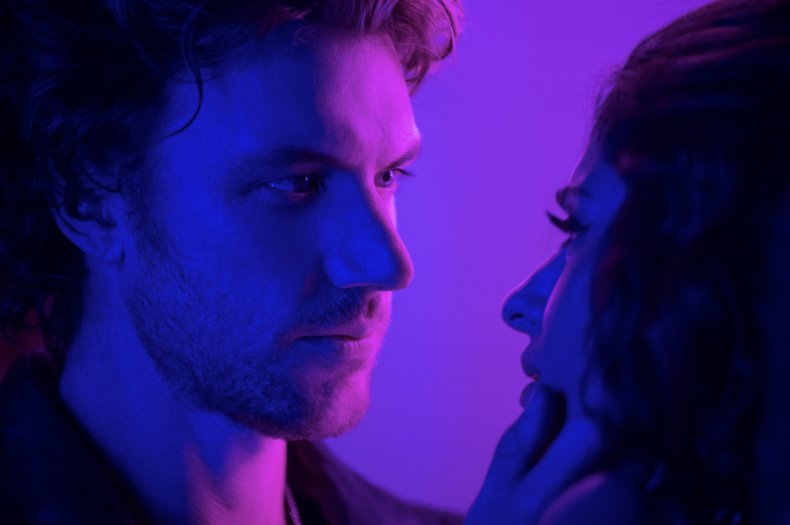 Demos continued: "There are no surprises and it becomes a lot less intimidating than what you'd think because you end up rehearsing those scenes more than anything else. Just making sure that you have an open line of communication, that everyone just feels safe."
Speaking separately to Entertainment Weekly, Demos was asked whether he used a body double for any of the nude scenes.
"I was okay with it because you read the script and know what you're getting yourself into from the start, so I don't think you would sign on to a show after reading the scripts and then say no last minute.
"That doesn't mean you can't have discussions about comfort level, which they allowed us to have—and with the intimacy coordinator, so it felt a lot safer" Demos responded.
Mike Vogel
Mike Vogel plays the role of Billie's uptight husband, Cooper Connelly, in Netflix's Sex/Life.
The pair have hit a roadblock in their marriage. Their sex life is pretty much non-existent, and Billie has started to focus her sexual fantasies on men from her past.
When Cooper comes across Billie's journal entry about her ex-boyfriend Brad and sexual fantasies, Cooper does everything to save his marriage and his sex life.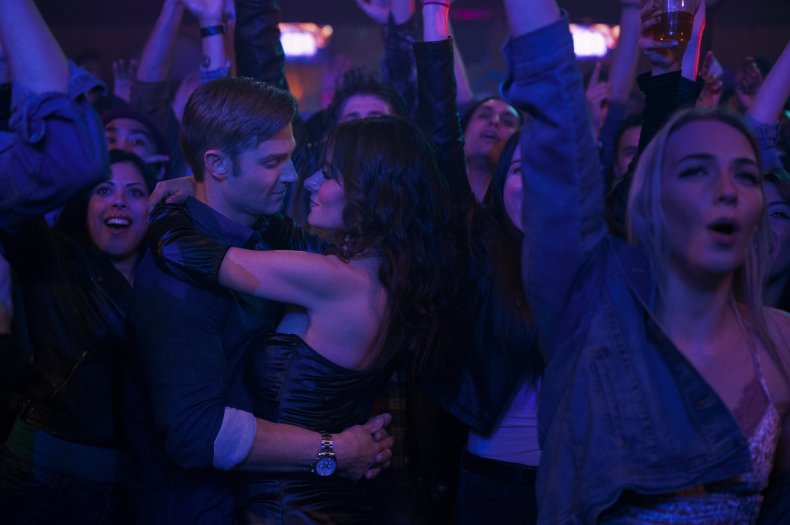 In conversation with Monsters and Critics, Vogel admitted he was unsure if you ever "get comfortable" with nudity and sex scenes.
He shared: "I think day two, we had our first intimate scene, and there was no dipping your toe in the water. It's just a 'Here we go.'
"By the end of the show, they're throwing our clothes at us, saying, 'Could you guys put your clothes back on?' We're like, 'Well, we're just going to go again. So, what's the point? It's a bother.' 'No, you don't understand. You guys need to put your clothes back on.' So, there's a little bit of getting more comfortable with it, but I don't think you ever get comfortable."
Sex/Life is streaming on Netflix now.