Sexual Abuse: Catholic Priest Abuse Hotline gets Surge of Calls After Grand Jury Report
Sex abuse hotline numbers have been deluged with calls in the wake of a grand jury report alleging more than 1,000 cases of sexual abuse in Pennsylvania Catholic churches for several decades.
The grand jury report released last week about child sex abuse in Roman Catholic dioceses sparked a flurry of calls to recently established Child Predator law enforcement units. The Pennsylvania Attorney General's Office told the Post-Gazette they'd received more than 300 calls and emails in the single largest surge of messages since the line was created in 2016. Investigators hope the tips will be able to identify those accused of the sexual abuse and cover-ups alleged in the grand jury report.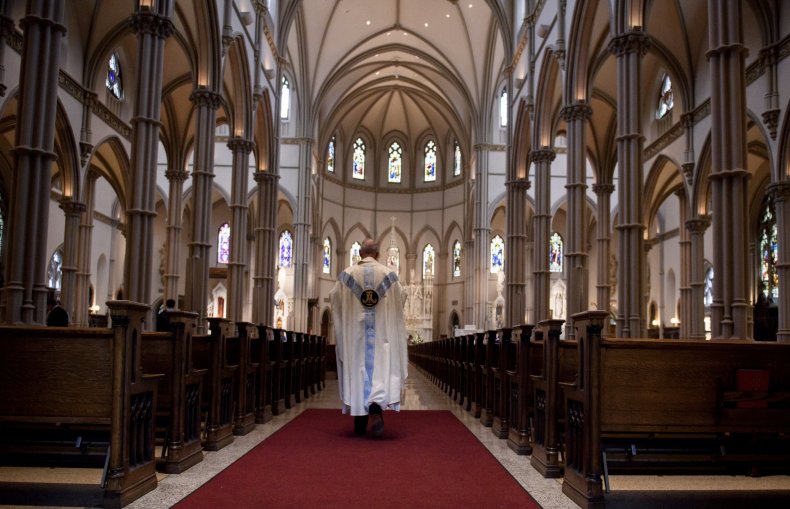 "Our agents will call and speak to every person who has called the hotline, hear the facts, and investigate where appropriate," Joe Grace, a spokesman for the Attorney General's Office, told the Post-Gazette Friday.
The grand jury report detailed sexual abuse involving children dating back several decades. More than 300 "predator priests" were accused of working with church officials to hide child sex abuse allegations from the public. More than 1,000 victims were identified but many more are expected to be reported in the coming weeks, law enforcement agencies say. The sexual abuse hotline received more than 100 tips in just the first two days of being set up for public use.
Although high profile church leaders, including Cardinal Donald Wuerl, have said they will not resign over the allegations, statute of limitations laws in Pennsylvania have prevented nearly all potential prosecutions. But authorities said they hope new tips continue to trickle into the sexual abuse reporting hotlines.
"It is our plan to be responsive to every single call," Grace told The Inquirer.