Eight Immigrant Boys Sexually Abused by Youth Care Worker in Arizona, Court Documents Claim
A former care worker at a Phoenix-area facility for immigrant youths is accused of sexually abusing teenage boys, according to court documents. Levian Pacheco has been charged for incidents allegedly involving eight teenage boys between August 2016 and July 2017 at a Southwest Key facility in Mesa, Arizona.
Pacheco is accused of performing sex acts on two teens and touching six others, Associated Press reported. Court documents revealed Pacheco is HIV-positive. Some of the teens reportedly requested to be tested for HIV.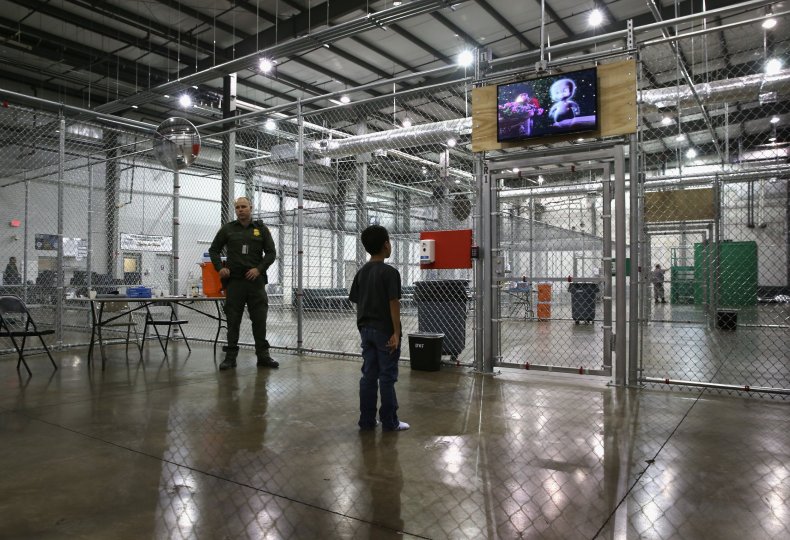 All of the teenagers, who were ages 15 to 17 at the time of the incidents, were unaccompanied minors.
The case was originally reported by ProPublica. Reporter Michael Grabell told CBS News that the allegations emerged when one of the boys spoke up about the alleged abuse.
"One of the boys decided to speak up about what had happened to him, and then it was kind of a snowfall where another boy—the roommate—spoke up that it also happened to him," Grabell said.
In an email to AP, Southwest Key spokesman Jeff Eller said that Pacheco was immediately suspended when the allegations emerged and that authorities were contacted. Pacheco has denied the allegations and pleaded not guilty to all charges.
The case involving Pacheco comes after another worker at a Southwest Key was arrested for allegedly sexually abusing a 14-year-old girl. Fernando Magaz Negrete, 32, is accused of fondling the girl's breast and genital areas over her clothes and kissing her.
Negrete allegedly admitted to the incident, Phoenix Police Sergeant Vince Lewis told The Arizona Republic. The 32-year-old was booked on one count each of molestation, sexual abuse and aggravated assault. He has since been "terminated" from Southwest Key, Eller told the newspaper.
"Our number-one priority at Southwest Key Programs is to keep the children in our care safe. We have built a thorough infrastructure of both preventative and responsive measures in order to ensure their safety," Southwest Key said in a statement provided to Newsweek.
Southwest Key added that the children under its care are informed of "their rights to be free from abuse or neglect" and are encouraged to report any incident "they experience or witness that they feel violates appropriate touching." The program said that it takes each incident seriously.