Ex-MP Charlie Elphicke Sang 'I'm a Naughty Tory' After 'Groping Woman', Court Told
A former Conservative MP in the U.K. accused of sexually assaulting two women, "groped" one of the women in his home, a court has heard.
Southwark Crown Court was told that Charlie Elphicke, who was MP for Dover, is alleged to have shouted "I'm a naughty Tory" after assaulting the woman who he had invited into his home for a drink in 2007.
The woman is said to have run down the stairs and feared for her safety.
Jurors heard that Elphicke opened a bottle of wine and started asking the woman about her sexual preferences and whether she liked "bondage and whips".
The former MP is then said to have asked the woman to come closer so he could top up her glass of wine, before he reached into her top and groped her right breast and tried to kiss her.
Eloise Marshall QC, prosecuting, told the court that the woman "immediately shouted "No!".
Marshall said the woman was shocked and that the incident was completely unexpected.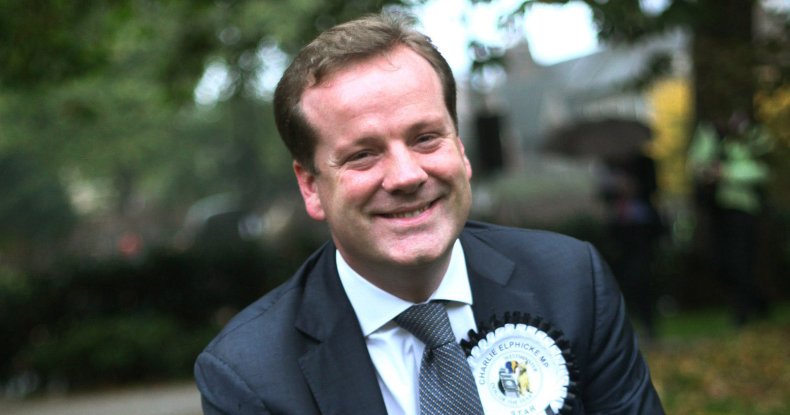 She said: "He was chanting in a sing-song way: 'I'm a naughty Tory, I'm a naughty Tory', as though it was the school playground."
Elphicke is also accused of two further counts against a second woman in 2016.
The woman, a parliamentary worker in her 20s claims to have been in her "dream job" when Elphicke cornered her in Westminster.
In one of the alleged incidents, she said: "He fully came at me, pulled his body towards me.
"He had his mouth open, continually trying to kiss me."
Elphicke denies all of the charges against him.
His wife, Natalie Elphick, who replaced him as MP and remains the current MP for Dover, was present for his trial at Southwark Crown Court.
Prosecutor Eloise Marshall QC told jurors there were "striking similarities" between the two alleged events and that both women had rejected Elphicke.
The trial continues.