Sexual Assault Could Be Prevented With Fossil Fuels, Rick Perry Says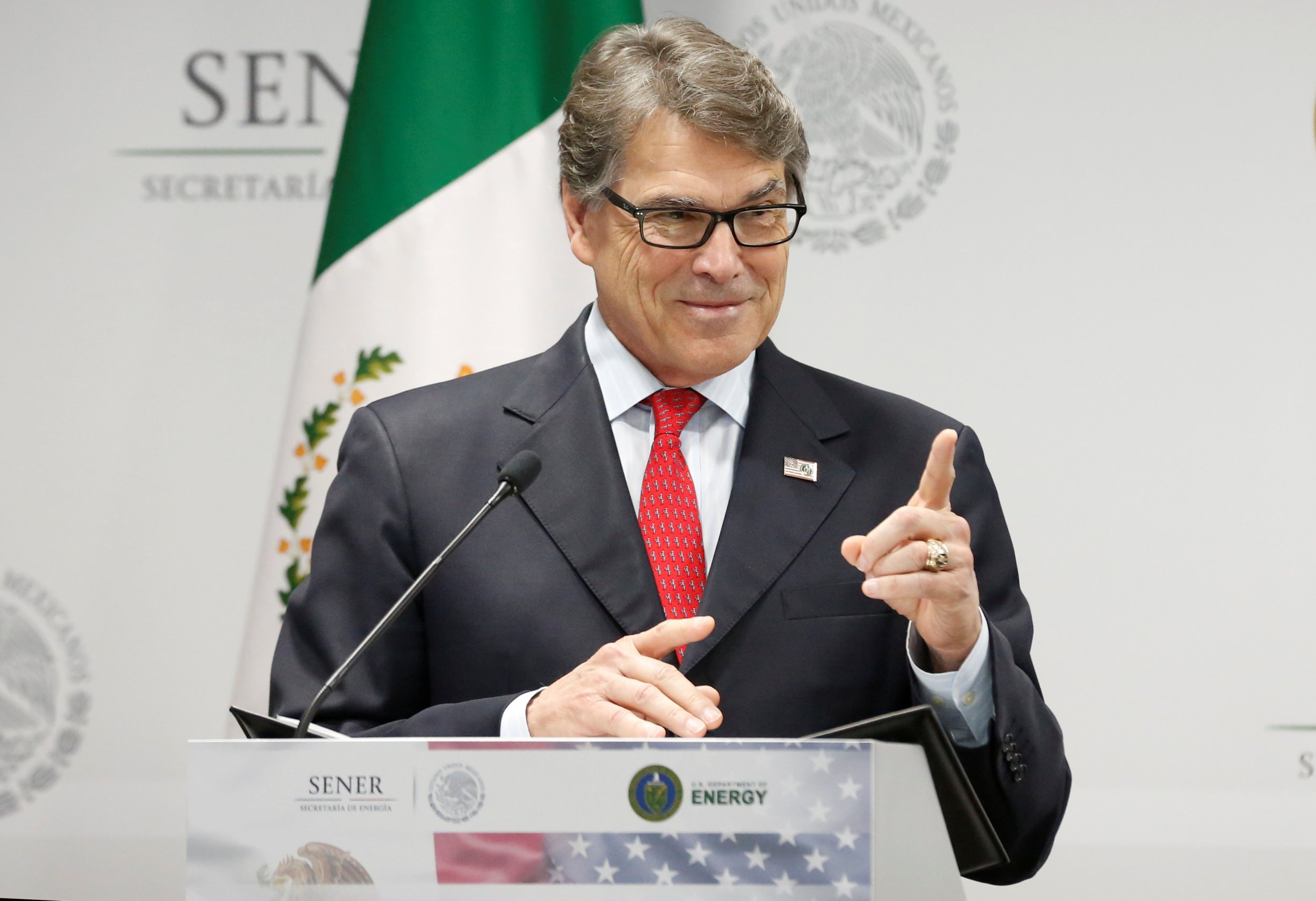 Energy Secretary Rick Perry insinuated that expanding the use of fossil fuels could potentially stop sexual assault from occurring.
Perry made the comment during an energy policy discussion on "Meet the Press" with Chuck Todd and Axios CEO and Co-Founder Jim VandeHei while talking about his recent trip to Africa. When he was there, he said a young girl told him that energy is important to her because she has to read by the light of fire, which releases toxic fumes.
"But also from the standpoint of sexual assault," Perry said. "When the lights are on, when you have light that shines, the righteousness, if you will, on those types of acts."
"So from the standpoint of how you really affect people's lives, fossil fuels is going to play a role in that," he added.
The former Texas governor also said climate change is real and that humans do "have an impact on it," but added that he "still think[s] the science is out on" how responsible mankind is for global temperatures.
Perry released a proposal in early October asking the Federal Energy Regulatory Commission to consider paying coal-fired plants and nuclear power stations to bring back "grid reliability" to the nation's electricity supply. The proposal has generated negative responses from power energy groups, environmentalists and even one of the FERC commissioners, CNBC reported. Big-name energy companies like Exxon and PJM are opposed to the proposal and said it could raise prices and discriminate against natural gas, according to an Axios report.
"We will not destroy the marketplace," said FERC Commissioner Robert Powelson during a hearing before the House Energy Subcommittee in early October.
The U.S has been using cheap, abundant natural gas alternatives like wind and solar power that are much more environmentally friendly. Earlier this year, President Donald Trump called on Congress to expand the production of fossil fuels to export to other countries.
Sexual Assault Could Be Prevented With Fossil Fuels, Rick Perry Says | U.S.