Sexual Assault Reports Nearly Double at Military School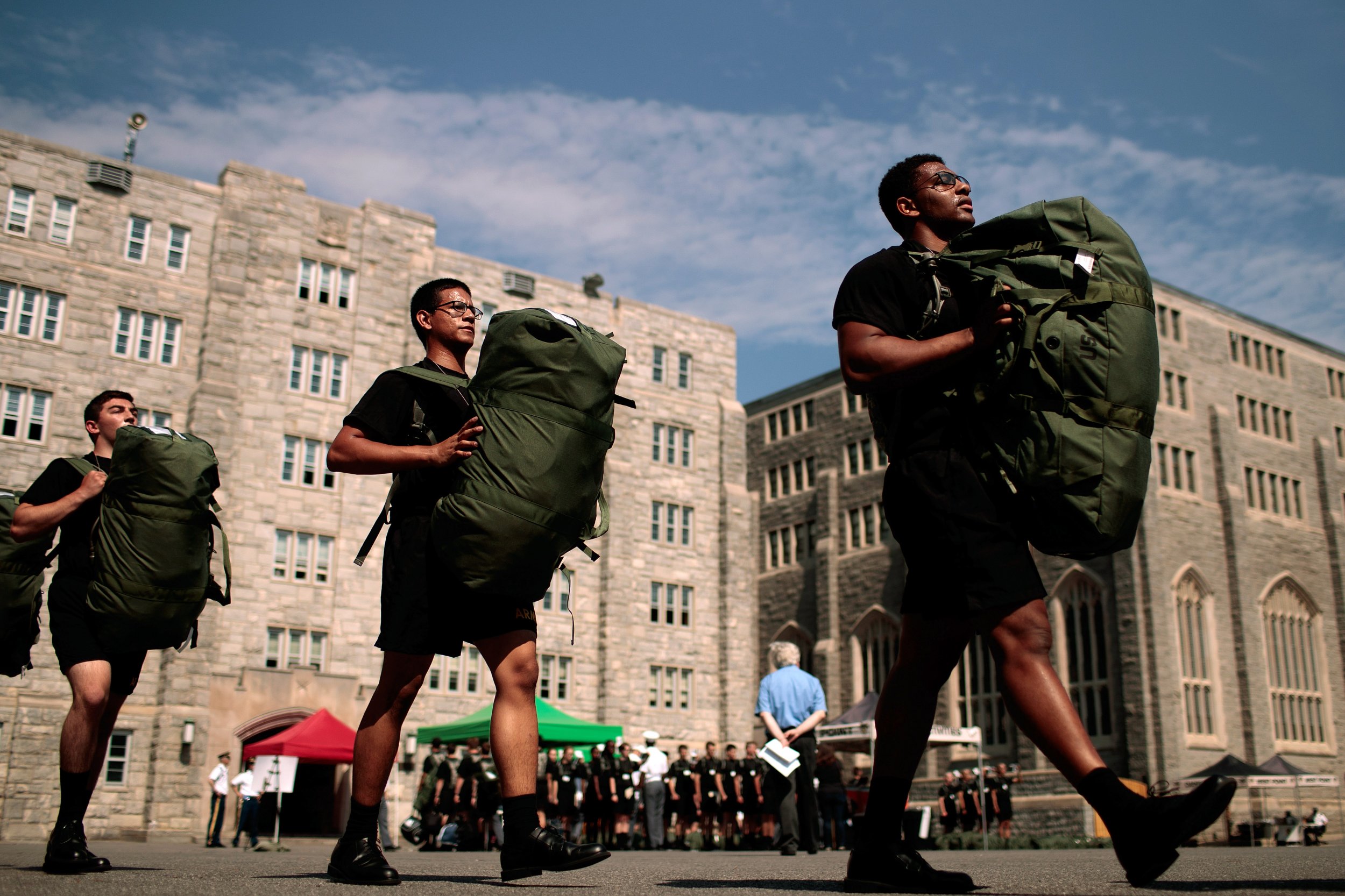 Sexual assaults at the United States Military Academy have approximently doubled in the last year. This is the fourth year in a row that sexual assault reports have increased at the West Point, New York academy.
A report from the Associated Press that found there were 50 cases of assault reported during the 2016-17 school year. The statistics are nearly double those reported the previous year, which saw 26 cases.
More than 1,300 new students enrolled at the academy last year, which has approximately 12,000 students across three institutions. Reports have only seen a slight increase at the other schools including the U.S. Naval Academy in Annapolis, Maryland, and the U.S. Air Force Academy in Colorado Springs, Colarado.
The anonymous survey suggested that there were more incidents of assault, unwanted sexual contact and "other bad behavior" at all three academies. Twelve percent of women and nearly 2 percent of men said they experienced unwanted sexual contact. The largest increases were at the Army and Navy academies at West Point, the report stated.
Commenters were been quick to respond to the report on Twitter, blaming the rise in sexual assault on President Donald Trump's statement about "grab 'em by the pussy" in 2005, hastagging #TheTrumpEffect.
Others suggest that students may have become more "empowered" to report their stories. One person commented, "Sadly, this is good news. I think it reflects an increase in reports more than an increase in sexual assaults."
The newfound statistics have also started the hashtag #metoo in the military.