Sexual Assault Should Not Disqualify Kavanaugh if Proven, Majority of Republicans Believe: Poll
Supreme Court nominee Brett Kavanaugh has been accused of sexual misconduct by multiple women, including allegations of sexual assault dating back a few decades. Even if these allegations are proven true, a new poll released this week showed a majority of Republicans don't think that is disqualifying for one of the most important jobs in the world.
A poll from The Economist/YouGov asked about allegations of sexual assault made by Christine Blasey Ford against Kavanaugh, both of whom are scheduled to testify before the Senate Judiciary Committee on Thursday.
The survey asked, "If it were proven that Brett Kavanaugh sexually assaulted a woman when they were both high school students 36 years ago, do you think that does or does not disqualify Kavanaugh from being a Supreme Court Justice?"
Forty-eight percent of respondents overall thought it should disqualify him, while 28 percent said it should not, and 24 percent were not sure, according to the results from The Economist/YouGov. But among Republicans, a majority—55 percent—thought a proven allegation of sexual assault does not disqualify Kavanaugh from serving on the Supreme Court. About one-quarter, 27 percent, thought it does disqualify him, while 18 percent were not sure. The vast majority of Democrats—71 percent—thought a proven allegation of sexual assault should disqualify Kavanaugh.
The poll from The Economist/YouGov surveyed 1,500 U.S. adults from September 23 through 25. It had a margin of error of plus or minus 2.9 percentage points.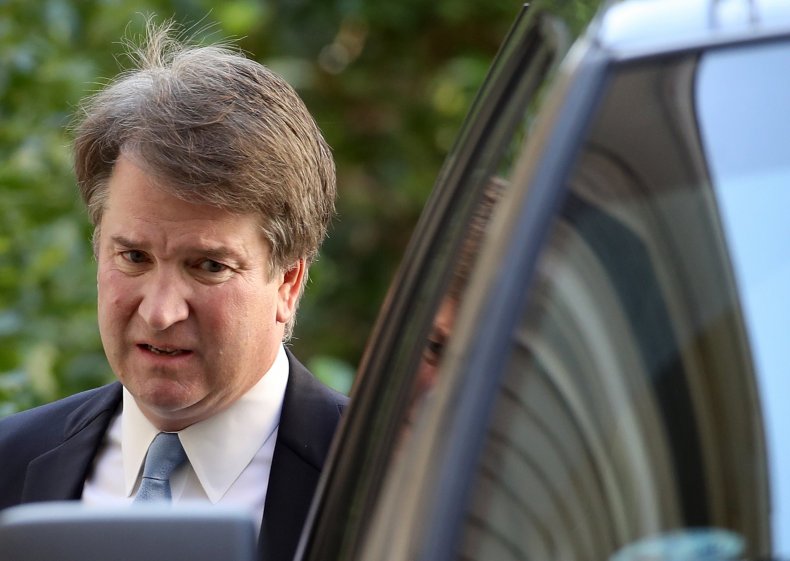 The hearing Thursday will be of massive importance, especially considering Republican leadership has scheduled a vote on Kavanaugh for Friday—just hours after Ford's testimony. Three women have come forward with allegations of misconduct by Kavanaugh.
In Ford's written testimony ahead of the hearing, she alleged that an assault at a party carried out by Kavanaugh and his friend Mark Judge changed the course of her life.
"I believed he was going to rape me," her testimony read. "I tried to yell for help. When I did, Brett put his hand over my mouth to stop me from screaming. This was what terrified me the most, and has had the most lasting impact on my life. It was hard for me to breathe, and I thought that Brett was accidentally going to kill me."