Over 50,000 Sexual Abuse Incidents Occur at British Universities Each Year
There are an estimated 50,000 incidents of sexual abuse or harassment taking place in universities in England and Wales every year and not enough is being done to adequately deal with the problem, a new book has warned.
"Unsafe Spaces: Ending Sexual Abuse in Universities" also highlights the role of "lad culture" in sports societies and the reluctance of universities to take action against academics for fear of losing their "star performers" as further compounding the problem.
In one of the incidents highlighted in the book, a student was repeatedly raped by an eminent professor but felt unable to report it for four years. The actual number of incidents of sexual abuse and harassment could be far higher than the number reported to universities due to underreporting from students, the book concludes.
Dr. Anna Bull, a co-founder of The 1752 Group, which campaigns against sexual misconduct at U.K. universities, told Newsweek that universities had to do more to make it easier for students to report sexual violence and should be more transparent.
"Staff have a lot of power over students' lives, even within staff it's very hierarchical and that's one of the factors that can enable sexual harassment and abuse to occur," Dr. Bull said.
She said that when students do report sexual misconduct, the complaints processes are not transparent, leaving students in the dark about what had happened after a complaint was made.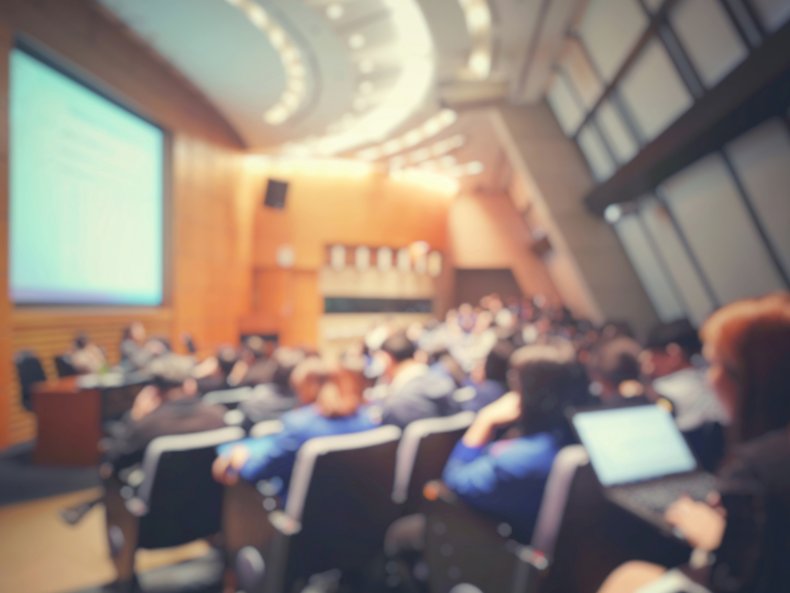 According to Revolt Sexual Assault, an organization raising awareness about sexual assault and harassment at U.K. universities, 62 percent of students and graduates have experienced sexual violence. However, only 1 in 10 reported an incident to the police and only 2 percent of those experiencing sexual violence felt both able to report it to their university and were satisfied with the reporting process.*
Dr. Bull said that historically, universities had not done enough to tackle sexual violence and it was only recently that improvements had been made but that there was still a very long way to go.
She said: "There's still a fuzzy area around precisely what universities duty of care to students is. Essentially, it's not clearly defined in law and we're seeing again in recent years universities taking a much bigger pastoral role towards students and that does involve academic staff taking more of a pastoral role. The vast majority of pastoral care is not done by academics it's done by other student counseling or student services. When it comes to sexual violence, we need to see more specialist staff in the universities."
Data obtained by the BBC showed that nearly a third of U.K universities had used non-disclosure agreements (NDAs) to stop students going public with complaints about sexual assault, bullying and poor teaching.*
A House of Commons report earlier in 2020 cited a National Union of Students survey that showed two-thirds of respondents to a survey (68 percent) had experienced some kind of harassment in and around their institution.
Universities UK said it would be publishing more detailed guidance on staff on student misconduct later this year.
A spokesperson said: "All students and staff are entitled to a safe and positive experience and universities are committed to becoming safer places to live, work and study."
*Reference and methodology